Production of lithium concentrate at Bald Hill started in March 2018 and now the first shipment of the goods has hit the road for the port.

In a statement this morning, Tawana Resources and Alliance Mineral Assets jointly said that 3,250 tonnes of lithium concentrate are headed for Port Esperance.

The product, which will used in the making of lithium-ion batteries for electric vehicles, will depart on the vessel Astra N, which is expected to berth on 2 May.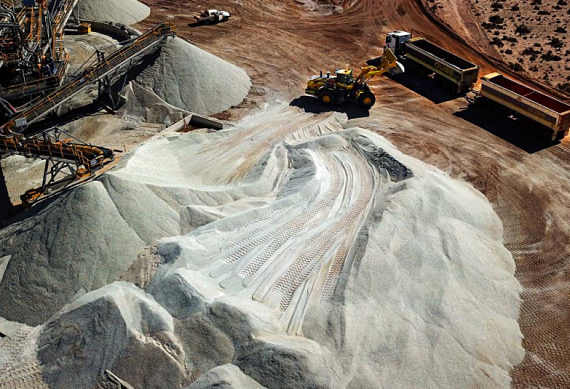 Lithium concentrate at Bald Hill being loaded for first shipment.
Photo: Company

Tawana Resources

Share price:
41 c

Target:
58 c

Source: Canaccord Genuity
The offtake agreement with HK-listed Burwill Holdings sets the price at US$880 per tonne (FOB Esperance) for 6% lithium oxide.

Thus, depending on the actual grade, the first shipment will bring in revenue of approximately US$2.86 million.


With revenue flowing into Alliance Mineral from shipments of its product -- as long expected -- and the company proving its solid fundamentals, it would be incomprehensible for Singapore brokers (with the exception of DBS and RHB) to continue with their long-running trading restrictions on Alliance Mineral stock as if it is a wild speculative mining junior. Investors say that the restrictions artificially depress the stock price as they render the stock not marginable. In addition, they exert a drag on the price of Tawana since the ratio of a TAW-AMA share swap (1 TAW share will be exchanged for 1.1 Alliance share) has been fixed under an impending merger of the companies. The trading restrictions hurt brokers themselves as trading of AMA stock is, very likely, less active than it would otherwise be.
A second larger shipment from Bald Hill in West Australia is expected later in May.

The shipments, from then, become monthly affairs.

Tawana's Managing Director Mark Calderwood said: "Completion of the logistics around the initial shipment of lithium concentrate represents another key milestone for the mine.

"We currently have about 4,000t of the high-grade concentrate on site."

Tawana and AMAL have engaged Qube Bulk Pty Ltd (Qube) to provide product loading, haulage, storage and ship loading.

Bald Hill, a joint venture project between Tawana and AMAL, is the first Australian mine to commence production of lithium since 2016.