Buoyed by its strong performance in FY2017, when

net profit doubled to US$14.1 million,

Memtech International is seeing its stock trade at the highest level in about 12 years.



Memtech closed at $1.39 today, up 2 cents. That level was last scaled in 1H2006.

The manufacturer of precision parts reported continued positive operating cashflow (US$12.3 million) and proposed a higher dividend of 5.5 Singapore cents a share (FY16: 2.5 Singapore cents). For details, see press release here.

More interestingly, it signalled that it has at least two growth drivers to take it higher this year and beyond.



First, it's to do with a new and global consumer electronics customer from the US, which is left

unidentified in Memtech's FY17 results announcement

.





Elaborating, Memtech said that in 2H2108, it would commence mass production for projects which include accessories for that customer's phone model.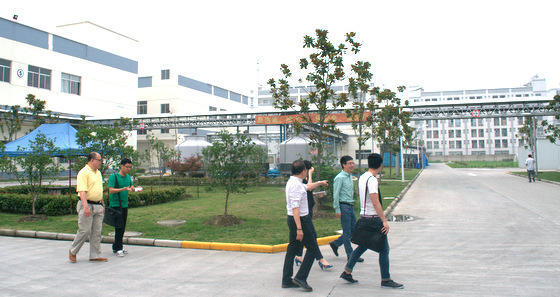 The sprawling grounds of Memtech's factory in Kunshan about an hour's drive from Shanghai. At 46,660 sq m, the land is equivalent to 7 soccer fields. Memtech's other factory in Nantong sits on land area that is almost as big. A third factory is in Dongguan. NextInsight file photo.

Stock price

$1.39

52-week range

61 c – $1.50

PE (ttm)

14

Market cap

S$196 m

Shares outstanding

141 million

Dividend
yield (ttm)

3.96%

Year-to-date return

131%

Source: Bloomberg
In the automotive segment, which contributed 47% of FY17 revenue, Memtech expects to build on the momentum that started last year, producing precision parts for China automakers.

While the initial revenue was not major, these automakers -- Next Car and WEY -- are strategic additions to Memtech's long-time stable of end-user clients which are Western automakers such as Volvo, General Motors and Tesla.


Memtech Int'l

Stock price:
$1.39

Target price:
$1.50

Source: UOB Kay Hian
The Chinese clients and their peers are on a fast-growth trajectory as China leads the world in mandating a switch from fossil-fueled vehicles to electric vehicles, noted Memtech executive director TM Chuang at FY17 results briefing.

Next Car (www.nio.io) released its first EV in Nov 2017 and is ramping up production, with Memtech supplying various plastic and rubber parts and hybrid plastic-rubber parts.

As for WEY (www.wey.com), which produces premium SUVs, its parent company is Great Wall Motor, one of the largest automakers in China.

Great Wall recently inked a JV with BMW Group to start producing the electric version of BMW's MINI in China in 2021.

In due course, Memtech possibly could be a supplier of parts to the MINI cars.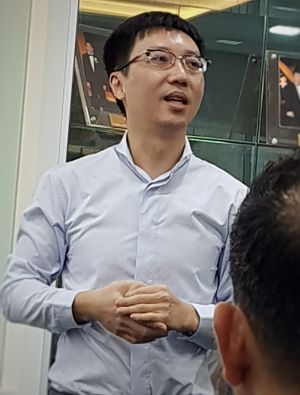 Memtech executive director TM Chuang at FY17 results briefing.
Photo by Leong Chan TeikAside from WEY and Next Car, Memtech has begun supplying to companies that produce components for electric vehicles.

Several characteristics of electric vehicles, noted Mr Chuang, favour Memtech:

Firstly, the development time for EVs is shorter compared to fossil-fueled cars as the latter have far more mechanical parts.

Secondly, EVs use much more plastic and rubber parts as these are needed to encase or support a higher number of electronic components.

See UOB Kay Hian analyst report here.

For operational insights, see: MEMTECH: Insights from visit to its China factories