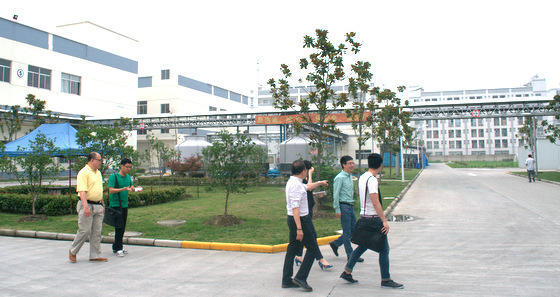 The sprawling grounds of Memtech's factory in Kunshan about an hour's drive from Shanghai. At 46,660 sq m, the land is equivalent to 7 soccer fields. We also visited Memtech's factory in Nantong, whose land area is almost as big.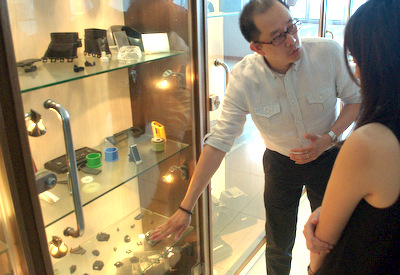 Showcase for the thousands of parts that Memtech produces for the automotive, industrial electronics and consumer electronics industries.Photos by Leong Chan Teik

MEMTECH INTERNATIONAL probably isn't a familiar business to many NextInsight readers. It has been low-key for quite a while too.

Its business suffered losses in 2012 (US$11.2 m) and 2013 (US$3.8 m) before returning to profitability in 2014 (US$17.2 m, including a US$10.7m exceptional gain from the liquidation of a subsidiary).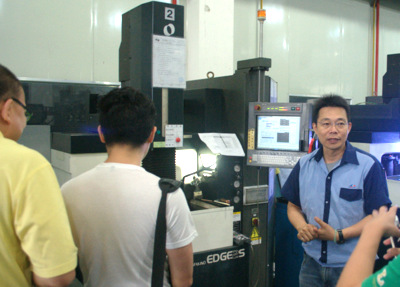 Top-end Makino machine from Japan for producing moulds.The turnaround was marked by the discontinuation of its business of manufacturing touch screen panels and a focus on automotive parts.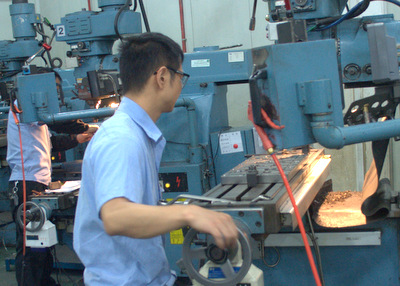 Milling of moulds.Memtech switched to manufacturing precision rubber/plastics parts for automobiles, telecommunications and consumer electronic products.

These segments contributed 33%, 31% and 36%, respectively, to revenue in 2014. The automotive segment was the largest contributor (at 47%) of Memtech's pre-tax earnings in FY14.

The automotive segment is the key driver for Memtech, with sales projected by CIMB to rise 15% annually for the next three years.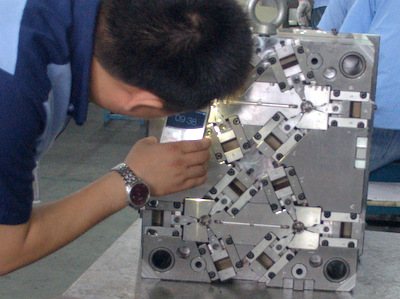 A finished mould, which will be mounted onto an injection-moulding machine where plastic resins are melted at high temperatures. The melted plastic resins are injected under high pressure into the mould, and cooled and solidified within the mould at low temperatures. This is achieved by coolant flowing through channels in the mould.Projects for automotive customers typically last five years, according to the production life of car models, thus giving earnings visibility to Memtech.

Key customers in the automotive segment are Hella, Magna, Lear, Denso and Kostal. Memtech's products end up in car brands such as Volkswagen, General Motors and Telsa.

Customers in other business segments include Foxconn, Celestica, Huawei, Lenovo, Samsung and Netgear.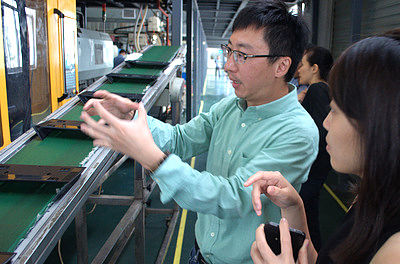 Casings for routers moving along a conveyor belt (left) as Memtech executive director TM Chuang explains the production to analysts.The new businesses, which are less labour-intensive, coupled with higher automation, enabled Memtech to shed headcount even as labour costs in China rose.

Headcount was reduced from 6,900 to about 4,900 currently at its three plants in Kunshan, Nantong and Dongguan in China.

What it did not shed was dividend payment to shareholders which included 43.7%-controlling shareholder Keytech Investment (comprising about 20 stakeholders).

Keytech was started by the founding members of Memtech including top and middle management staff. The majority of Keytech shareholders are still Memtech employees. Five are board members of Memtech.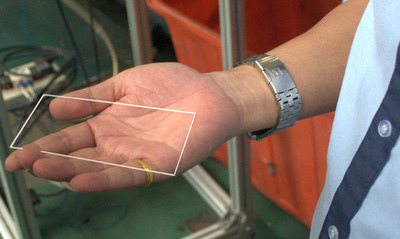 A plastic lining which would be placed just below the top surface of a mobile phone.
» Dependable dividend & cashflow: The dividend was 0.6 Singapore cents a share for 2013, and was unchanged for 2014.

This was well-supported by a healthy balance sheet boasting US$30.5 million in net cash as at end-2014.

The company has not raised a single dollar from the market (via rights issue or new share placement) since its IPO in 2004, so its issued shares, including treasury shares, have remained unchanged at 720 million.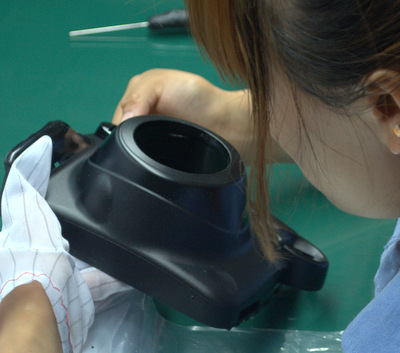 Camera casing for a well-known brand.On the other hand, Memtech has paid out a dividend every year since IPO, totalling 9.25 Singapore cents a share.

That is S$66.6 million of dividends, slightly exceeding the S$62.9 million in IPO net proceeds raised from selling shares at 55 cents apiece.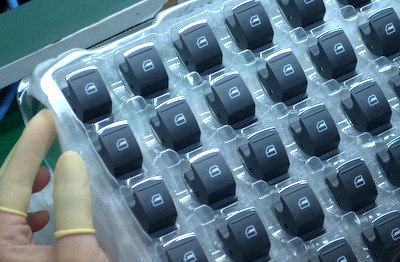 Buttons for car power windows. In their recent reports, analysts from CIMB and KGI Fraser expressed confidence of a higher payout for FY15 on an improvement in earnings. Thus the dividend yield is likely to be above 5%.

As a manufacturing business, capex is not insignificant. Memtech is expected to incur US$10 m a year in capex in 2015 and 2016 for upgrading its machinery.

In comparison, its operating cash flow is projected to be US$11.7 m and US$13.7m, respectively.

KGI Fraser and CIMB have target prices of 17 cents and 22 cents, respectively, for Memtech's shares which recently traded at 14 cents.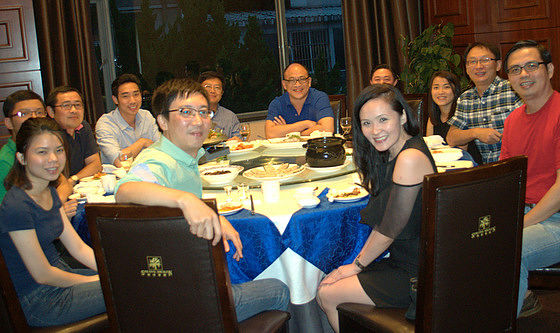 Memtech executive director TM Chuang (foreground, left) and his management team host a dinner for Singapore visitors.