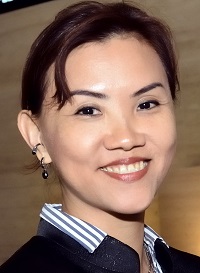 This article by Jennifer Tan (left, Director, Research & Products, Equities & Fixed Income, at the Singapore Exchange) was published in SGX's kopi-C: the Company brew series on 26 January 2018. The article is republished with permission.


Dr. Shao Yongxin is the Group CEO of Aoxin Q & M Dental Group. (Photo: Company)
Oral medicine specialist Dr Shao Yongxin has always been fascinated by the artistry and technical expertise involved in the practice of dentistry.

The standards of excellence demanded by the profession, and Shao's willingness to strive for perfection in his craft, were catalysts for his three decade-long journey in stomatology, a science that deals with the mouth and its diseases.

"I felt that dentistry, in particular, prosthodontics, offered a limitless space for me to constantly improve myself and hone my skills," Shao said.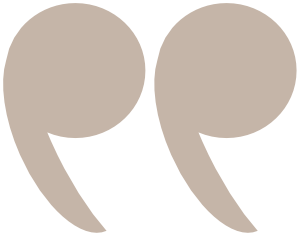 I knew that adopting new innovative techniques, including photo-sensitive fillings and veneers, would be vital to the development of the Group.


- Dr. Shao Yongxin
Group CEO
Aoxin Q & M Dental Group
"At the same time, as my patients found hope and obtained relief through their treatments, I discovered joy, meaning and a sense of achievement."

Shenyang-born Shao began his career in 1980 as an attending staff with the Shenyang Shenhe Dental Disease Prevention & Cure Clinic, located in China's northeast Liaoning province.

He was appointed as a dentist six years later. In 1993, he joined the Shenhe District No. 6 Hospital as its Head of Stomatology, and began treating patients with only a nurse and one dental chair.

"At that time, the reform of the city's hospital system was still in in its infancy," recalled Shao, who graduated with a Professional Certificate in Stomatology from the Shenyang Shenhe District Health Improvement School and Shenyang Dental Skills Training Centre.

"To pursue my dreams of becoming an entrepreneur, in 2002, I made a bold decision - one that made many people break out in cold sweat on my behalf - to take over the management of this hospital."

After his personal investment vehicle - Shenyang Aoxin Industrial Co Ltd - was awarded the rights to manage and operate the facility, Shao took on the position of Hospital Director. This was a watershed event that led to the birth of Aoxin Q&M Dental Group.

Right from the start, Shao, who also holds a Master of Business Administration from Jilin University of Technology, focused on the adoption of new, innovative dentistry techniques, including photo-sensitive fillings and veneers.

"I knew these technologies would be vital to the development of the Group, and true enough, they proved to be instrumental in Aoxin's initial success," he added.

Dental care in China was a relatively new concept at the time. To create public awareness, Shao carried out promotions, including talks and educational campaigns.

"Our hard work and patience paid off - many patients chose Aoxin for their dental care, and over a two-year period between 1994 and 1995, the Group expanded six times," he said.

"That was when the Aoxin brand began to sprout."

Solid Foundation

Next, Shao focused on laying the foundation for the Group's future expansion and strengthening its competitive edge by building an ecosystem - one that comprised dental schools, research centres, as well as equipment and materials sales units.

In 1997, Aoxin set up its own clinical research system through dental technology centres that carried out independent research projects, mostly focusing on dental prostheses, including dentures, crowns and bridges.

Two years later, it became the main distributor for Ivoclar Vivadent AG's dental products in China, and developed 10 more dealerships with other oral and dental companies, including KaVo, Bredent and Smile Line.

"This supply chain enabled us to extend our footprint and entrench our position, while seizing relevant opportunities and meeting challenges in the industry," Shao said.

Fresh talent was critical to sustaining Aoxin's growth and establishing a solid brand. To alleviate the shortage of skilled professionals in the industry, it set up training institutions to groom best-in-class dentists.
Our mission is to raise the standards of dental care in China.
- Dr. Shao Yongxin
Group CEO
Aoxin Q & M Dental Group
"Human resource is our biggest issue," he admitted.

These institutions offered a platform for talented staff to realize their potential, as well as allowed aspiring individuals to gain knowledge and achieve professional status.

"Regardless whether these dentists are employed by Aoxin or other clinics, the public can be assured of the quality of service provided. Our mission is to raise the standards of dental care in China," he added.

Shao recognised that to boost practice standards and expand the suite of services offered, the integration of resources was essential. "So from 2010, we sought partners who could provide the relevant synergies."

In 2014, Aoxin Dental Hospital formed a joint venture with Singapore's Q&M Dental Group, which had acquired Panjin Jincheng Dental Clinic, Panjin Jinsai Dental Clinic, Gaizhou Aoxin Dental Hospital, and Shenyang Lanhai Tongmao Medical Equipment Co Ltd. These acquisitions resulted in the 2016 plan to build a Stomatological Hospital at Panjin. While these plans were in gestation, Aoxin Q&M Dental Group listed on SGX's Catalist board in April 2017.

Aoxin has a current market capitalisation of more than S$74 million. Its shares have held steady at its initial public offer price of 20 Singapore cents.

Cutting-Edge
The Group provides a comprehensive suite of general and specialist dental services through 11 dental centres, comprising four dental hospitals and seven polyclinics, located across four cities in Liaoning Province. It also owns a dental equipment and supplies distribution network spanning three provinces in northern China. It currently has 301 dental professionals, including 120 dentists, 130 dental surgery assistants and 61 dental lab technicians.

The majority of its dental centres are accredited as Designated Medical Institutions of Medical Insurance, which raises their attractiveness to customers as their public medical insurance accounts can be used to pay for treatments.

Aoxin has also collaborated with Jinzhou Medical University to provide instruction and training to students and dental professionals, which resulted in some of its dental clinics becoming designated training centres.

"Such collaboration ensures we are on the cutting-edge of dental and oral health developments and have first access to promising dental professionals," said Shao, who has held the position of Group Chief Executive Officer since February 2017.


Stock price

20c

52-week Range

19.3c to 32.5c

Market Cap

S$72.94m

Price/Book

1.5 x

Price Earnings

144.1 x

Dividend Yield
-

Source: SGX StockFacts
Undoubtedly, the outlook for China's dental treatment market remains bright.

"Currently, the market is valued at about 60 billion yuan (S$12.4 billion). With China's large population, strong demand for medical services, and growing awareness of oral health, we have a huge market that is projected to expand by more than 25% annually," he added.

According to market research firm Whitney Consulting, despite obvious demand for dental care services in a population of over 1.3 billion, the sector remains under-developed. There are only 100 dentists in China for every 1 million people, versus 500 to 1,000 dentists in the US or EU.

The Direct China Chamber of Commerce in the Netherlands (DCCC) expects explosive growth in China's dental care industry, with the market entering a "golden age" from 2017 to 2021. By 2020, the value of the country's oral care market is projected to rise to as much as 100 billion yuan (S$20.6 billion), while the dental equipment and products market could be valued at more than 400 billion yuan (S$82.5 billion), it added.

To stay ahead of the curve, Aoxin is focused on anticipating the market's future needs. One area is treating babies, toddlers, children and young adults through its paedodontic centres.

"We've increased our number of paedodontists to 19 in 2017 from four in 2009. As a result, our annual revenues have risen from 400,000 yuan (S$82,465) to more than 11 million yuan (S$2.3 million)," Shao said.

"Our aim is to create a professional dental treatment ecosystem, educate the public on dental health, and boost awareness of lifetime dental care. In this way, Aoxin is doing more than just meeting basic dental care needs."
Limitless Possibilities

In the near term, the Group's priority is to build a dental hospital of international standards. It is also intent on expanding organically, as well as through acquisitions, joint ventures and partnerships.

"Our M&A philosophy is centred on assimilating the target company into the Group, and creating synergies that allow the target company to grow profitably, in a stable manner," Shao noted.
Our aim is to create a professional dental treatment ecosystem, educate the public on dental health, and boost awareness of lifetime dental care.
- Dr. Shao Yongxin
Group CEO
Aoxin Q & M Dental Group
"This is done by injecting resources and providing management assistance."

Over the past year, following its IPO, Aoxin acquired Shenyang QingAoMei Oral Restorative Technology Co Ltd, one of the largest providers of custom-made dental prosthetic devices in north-eastern China, as well as Zhuanghe City Aoxin Dawei Dental Co Ltd, a dental clinic in Zhuanghe, Liaoning province.

Looking back on the past 30 years in stomatology, Shao has yet to experience a dull day. "That's one thing I love about this industry. The possibilities are limitless, and new developments are always emerging - this adds an element of surprise to the everyday."

When he is not treating patients or dealing with the Group's operational issues, Shao is pottering around the kitchen at home. Apart from double-boiled soups, his favourite dish is stewed lamb.

"I really enjoy spending whatever little free time I have to cook an exquisite meal - this inspires me as much as dentistry. And yes, I am a better cook than my wife!" he laughed.

In the kitchen, Shao experiments with a wide range of ingredients, aiming to concoct the best possible culinary experience from a myriad of combinations.

"I'm prepared to spend hours - sometimes staying up late into the night - to simmer a pot of delicious soup. And because good food should always be shared, I usually invite friends and colleagues to savour it with me."

Meanwhile, Shao doesn't expect his only son, 32, to follow in his footsteps. "I want him to find his own path and chase his own dreams," he smiled.

The 56-year-old is also a strong advocate of the spirit of giving. "Before you can receive, you must be willing to give," he pointed out.

"This should be the guiding principle in our daily routines, both in our personal and professional lives, be it in trivial pursuits or the significant milestones."


Financial results
Year ended 31 December
(RMB '000)
2016

2015

2014

2013

Revenue

86,861

46,450

24,791

461

Profit/loss before tax from operations

13,735

8,700

3,717

-4,066

Attributable profit/loss net of tax

17,706

540

-538

-4,126
| | | | |
| --- | --- | --- | --- |
| Half-year ended 31 December (RMB '000) | 1HFY2017 | 1HFY2016 | yoy chg |
| Total revenue | 47,615 | 38,949 | 22.2% |
| Profit before tax from operations | 3,601 | 7,066 | -49.0% |
| Profit after tax from operations* | 6,497 | 4,536 | 43.2% |
* Excludes professional fees and expenses related to listing
Source: IPO prospectus, company data

---

Outlook & Risks

---

1. The Group intends to continue executing the business plans outlined below:

Expansion through Organic Growth, Mergers & Acquisitions, Joint Ventures & Partnerships:

Open more dental centres to meet growing demand for such services in Northern PRC
Expand footprint through mergers and acquisitions, joint ventures and partnerships with other dental centres who seek collaboration with the Group
Continue with business development and expansion by hiring and retaining more dental professionals while improving the Group's value proposition through enhancement of compensation and quality of its dental centres.

Enhancement of Infrastructure to be at the Forefront of the Dental Industry:

Leverage on the Group's collaboration with Jinzhou Medical University to ensure the Group has a constant supply of dentists for its expansion.
Consolidate infrastructure of the Group's dental equipment and supplies business with the supply chain of its dental centres for better business control and management of procurement to obtain volume discounts from suppliers.
Continually improve the quality of the Group's dental centres and enhance infrastructure by investing in equipment with the latest technology and facilitating the Group's dental professionals' access to continued professional development and training.

2. Barring unforeseen circumstances, there are no significant changes in the trends and competitive conditions of the industry in which the Group operates, and no major known factors or events that may adversely affect the Group, in the next reporting period and next 12 months.

Aoxin Q&M Dental Group Ltd

Aoxin Q & M Dental Group is one of the leading providers of private dental services and dental equipment and dental supplies in the Liaoning Province of the People's Republic of China. It was listed on SGX Catalist board on 26 April 2017.

Providing a comprehensive suite of both general and specialist dental services, the Group operates and/or manages 11 dental centres, comprising four dental hospitals and seven polyclinics, in four cities in Liaoning Province - Shenyang, Huludao, Panjin and Gaizhou.

It has 301 dental professionals, including 120 dentists, 130 dental surgery assistants and 61 dental lab technicians. In addition, the Group distributes dental equipment and supplies used in the provision of dental services, and has a distribution network that covers the Liaoning, Heilongjiang and Jilin Provinces in northern China.
For the financial results for the half year ended 30 June 2017, click here.

The company website is: www.aoxinqm.com.sg.

The ccompany's Stock Facts page is here.