Aoxin Q & M Dental Group (Aoxin), which begins trading next Wednesday (26 April) on SGX Catalist, is expected to ride on the surging demand for dental services in China.

Aoxin raised gross proceeds of S$11.4 million in a placement of 57 million new shares at 20 cents apiece. It intends to use S$6.4 million for expanding its business through organic growth, M&A, JVs, and partnerships. S$2.7 million will be used to enhance its infrastructure and for working capital.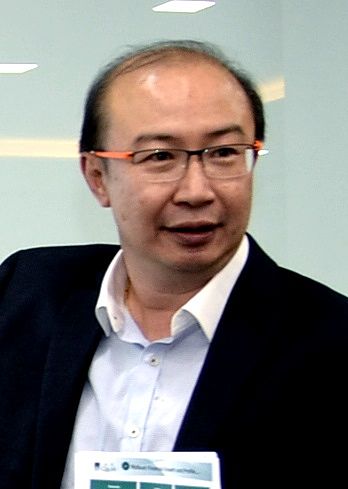 "We look for gems in the rough in the dental industry, inject our expertise and help them with their financials."
- Raymond Ang
Chief Operating Officer
Q & M Dental Group
(NextInsight file photo)
Aoxin has 2 business segments -- dental services and distribution of dental equipment / supplies.

Dental Services

It has 240 dental professionals, comprising 113 dentists and 127 dental surgery assistants.

It operates and 11 dental centres (4 dental hospitals and 7 polyclinics) in 4 cities in Liaoning (Shenyang, Huludao, Panjin and Gaizhou).

Its private dental services include the practice of stomatology and general dentistry, endodontics, orthodontics, periodontics, prosthodontics, dental implantology, oral and maxillofacial surgery, aesthetic dentistry and paedodontics, as well as the management of dental centres for and on behalf of other owners.

Distribution of dental equipment and supplies

Its dental equipment and supplies distribution network covers the Liaoning, Heilongjiang, and Jilin provinces in northern China.

Q & M Dental Group will hold 45.94% in Aoxin post-listing. Another associate company, Qinhuangdao Aidite, has also received approval for listing on the New Third Board in Beijing. Qinhuangdao Aidite is a leading PRC manufacturer of dental zirconium blocks, a key component in dental implant restoration of crowns.

The Group plans to integrate the infrastructure of its dental equipment and supplies business with the supply chain of its dental centres so as to obtain volume discounts from suppliers.

Maintaining leadership position in high growth market

The Q & M Dental Group has been identified by independent market research consultancy Technavio as one of the top 5 vendors in China's dental services market, which is expected to grow at a CAGR of 18% from 2016 to 2020.

Dental care in China is still in its infancy. This is expected to change in the near future, as living standards are rising and awareness of dental health issues has increased. For every one million people in China, there are only 100 dentists compared with 500 to 1,000 dentists in the western countries. In Singapore, there are about 500 dentists for every one million of our population.


Placement price

20c

Listing date

26 April 2017

Market cap

1

S$74.4m

9M2016 NAV

1




12c

FY2015 EPS

2

0.53c

FY2015 PE

2

37.7x

1Based on post-placement capital of 372,161,638 shares.
2Based on pre-placement capital of 298,815,638 shares.
Aoxin Q & M Dental Group data from Offer Document
To address the bottleneck in the supply of dental professionals, Aoxin collaborated with the Jinzhou Medical University to provide training to dental professionals and to remain at the forefront of developments in the dental and oral health industry.

"In Singapore, our dentists are sent to Singapore National Dental Centre for post-graduate training. Aoxin has capabilities that parallel Singapore National Dental Centre in this aspect," said Q & M Dental Group COO Raymond Ang.

"Jinzhou Medical University sends their undergraduate and postgraduate dental students to Aoxin's hospitals for clinical training," said Ms Melanie Ng, the Group Financial Controller of Q & M Dental Group.

Aoxin's management intends to enhance its infrastructure by investing in equipment with the latest technologies. This includes cone beam computer tomography (CBCT), which allows cross-sectional images to be obtained, and the data used to construct a three-dimensional (3D) image of teeth and oral-facial skeletal structure.