CWG International has posted 9MFY2017 presales receipts of RMB 6.25 billion, exceeding receipts for FY2016. Its target is RMB 10 billion for FY2017, and it has another three projects scheduled to be launched for the rest of the year.

One of its sales launches had been delayed by property curbs. In China, developers may apply for a permit to launch a real estate project once it is 20% completed. However, its Wuhan Chiway Royal Lake Mansion, a project that was due to launched in 3QFY2017, was delayed because the relevant permit was not granted.

Other highlights of 3QFY2017:
Revenue was up 63% yoy at RMB 193 million, lifted by delivery of Uptown@Roseville (95% sold), its second completed project in Australia.
Average selling price increased 3.5-fold to RMB 30,648/sqm
Admin expense increased by 92% to RMB 50.7 million due to business expansion and mid-year bonuses which were paid for the first time.
Financial year end to change to 30 June with effect from 2018.

For more information, refer to its 3QFY2017 media release here.
Financial Highlights

3QFY2017
(RMB m)

yoy change

Revenue

193.0

63%

Gross profit

72.8

66%

Gross margin

37.7%

6ppt

Net profit attributable to shareholders

-25.0

-53%

Cash and cash equivalents

2,945.8

45%

Gross gearing

524%

84ppt
At the Group's 3QFY2017 results briefing on Tuesday (14 November), Executive Director Chua Hwee Song provided insights into the Group's business model as well as property sector trends in China. Below is an excerpt of his discussion.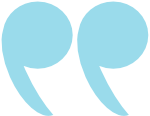 Losses mask growth
Expenses have increased in tandem with our rapid expansion. This is immediately reflected in the quarter's profit and loss statement but revenue is only recognized after delivery of the residential unit.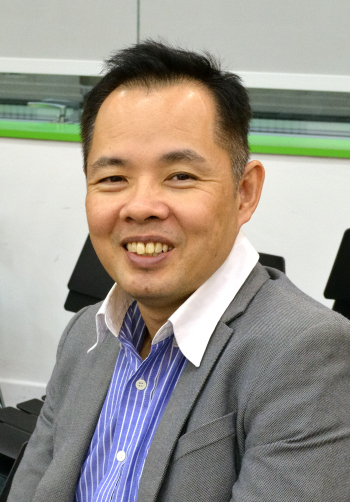 "Our increase in scale can be seen from the RMB 5.2 billion increase in projects under development that we had [in 3QFY2017]."
– Chua Hwee Song
Executive Director and CFO
(Photo by Sim Kih)
This means our revenue reflects the scale of our operations a few years back.

Conservative accounting distorts the profitability of property development companies in China.

The growth of our operations can be seen from our cash reserves, which increased significantly to about RMB 3 billion in 3QFY2017.

Gearing
We have kept tight control over our borrowings, but our gearing increased because shareholders equity fell due to our losses. We also retired S$30 million of preference shares in 3QFY2017.

Stock price

15c

52-week range

1.3c - 20c

Market cap

S$98.6 m

Gearing

5.2 x

PE ratio

2.8 x

Dividend yield

6.7%

Source: Bloomberg / Company
Land sales curbs
This year, we bid for 27 parcels of land in China and won only 7. Of this 7, only 3 projects will be developed wholly by us. The others are joint ventures.

Nowadays, the government intervenes in land tenders when bid prices become excessive. The curb on land sale prices is meant to control home prices. A balloting process decides which of the final bidders that are willing to pay the intervention price gets the project.

More often than not, the project is subsequently shared among the final bidders with the bellwether property developer heading the consortium. All the projects we have won are in tier 3 cities. These are the type of projects that sell well.