It was very noticeable: Best World's Taiwan sales dropped in 3Q17, breaking a rising trend that had spurred investors to re-rate Best World's stock massively last year and this year.
As for China sales -- yes, they grew strongly in 3Q17, as expected.

That's why Best World's net profit for 3Q17 still rose a respectable
36% y-o-y
to S$12.2 million.
S$ '000

3Q17

3Q16

Change
%

9M17

9M16

Change
%

Revenue

46,780

52,513

(10.3)

146,807

138,947

5.7

Net profit

12,182

8,933

36.4

33,870

22,265

52.1
And its 9M17 profit was up 52%, which helped mitigate investor angst over Taiwan. But, surprisingly, Best World's stock dropped 10% over last Thursday and Friday.

Now, looking ahead: There were two sentences on page 19 of the 20-page 3Q17 results statement that jumped out:

"The Group's effort to expand the geographical coverage of our direct selling license beyond Hangzhou to include other cities is proceeding as planned. The expansion application has already commenced and shall include key cities of at least 7 provinces to be approved by the end of FY2018."

At least seven provinces in 2018 ... and there are another 25 provinces of China if Best World cares to penetrate them later.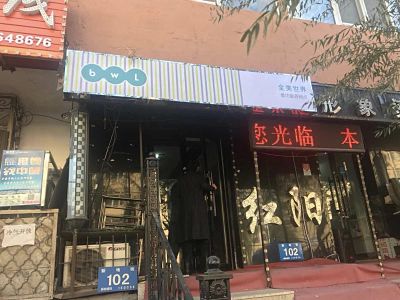 In Chongqing, whose population is 30+ million.This very large engine of growth for Best World is going to roar soon.

You would know it, if you see photos shared on social media by Best World distributors in China.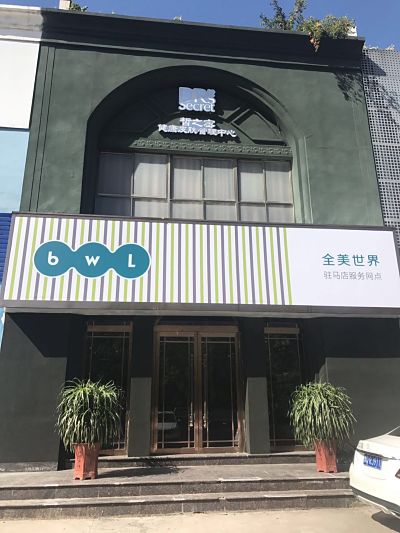 In Zhumadian city, in Henan province.The photos are of outlets in various cities which have been fitted out to become Best World service centres.

These centres are to be audited, or are being audited, by the Chinese authorities before Best World's direct-selling licence is extended to those cities.

As in Hangzhou last year, these premises are likely owned or leased by Best World distributors themselves, so Best World incurs minimal capex.


China provinces
with BWL presence (cities)

Population

Chongqing

30.2 m

Henan:
Zhumadian
Zhengzhou


7.2 m
9.7 m

Hunan:
Changsha
Liuyang


7.4 m
1.3 m

Heilongjiang:
Harbin


10.6 m

Guizhou:
Guiyang


4.3 m

Zhejiang:
Wenzhou


3.0 m

Guangdong:
Zhongshan


3.1 m

Total

76.8 m

Sources: Various, Internet
Going by Best World's previous account of its minimal capex in Hangzhou (the first city under its direct-selling licence), you would expect that its expenses for the opening of service centres in other cities would also be mainly for the company's signboards!

These premises are where Best World distributors have been operating from (as hair salons, nail spas, etc), selling its products under the "export model" which is basically the conventional retail model.


Taiwan (cities
with BWL presence)

Population

Taipei

2.8 m

Taichung

2.8 m

Kaoshiung

2.8 m

Total

8.4 m

Sources: Various, Internet
Best World's export sales to China amounted to S$74 million in 9M2017, up 77% y-o-y.

In comparison, Taiwan sales were S$57 million, down 32%.

Check out the two tables comparing the population size of the Chinese and Taiwan cities where BWL has a presence in.

Given how large the Chinese populations are, you would expect that the Chinese market -- barring unforseen circumstances -- is going to overwhelm, outrun, the contribution from Taiwan.


In Zhongshan city, in Guangdong province.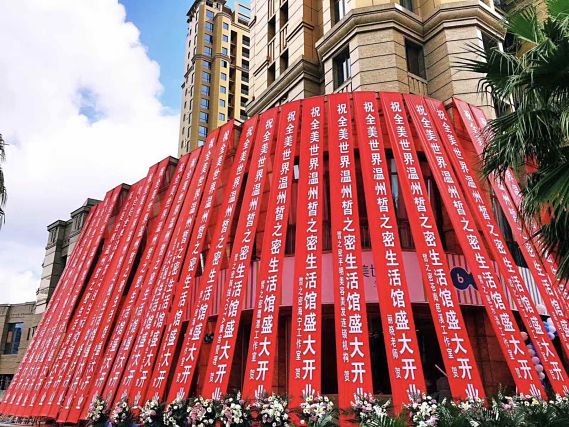 In Wenzhou city, in Zhejiang province.

Inside: Chic interior fit for even tai-tais

And now, watch this 2-minute video containing more photos of the outlets. Turn on the music for a pleasurable viewing! -->