After opting for a voluntary suspension of trading since April 2016, TREK 2000 International said it intends to resume the trading of its shares with effect from 9.00 a.m. tomorrow (Monday, 11 Sept 2017).


Stock price

18.6 c

52-week range

--

PE (ttm)

6X

Market cap

S$60 m

Shares outstanding

324 million

Dividend
yield (ttm)

--

Net asset value

19.4 c
Interestingly, during the period of suspension (that's when the CAD initiated an investigation), the profitability of Trek -- inventor and patent owner of the ThumbDrive™ and Flucard® -- made much headway (more on this later).

With profitability, came another positive thing: As at end-June 2017, its balance sheet had strengthened considerably: Trek had a cash balance of US$29 million (with zero debt) and quoted investments (corporate bonds) valued at US$15.9 million.

In Singapore dollar terms, these two assets alone total S$60 million, which happens to be the market cap of Trek based on the pre-suspension stock price (18.6 cents) 17 months ago.

The trailing PE is 6X -- ie, 18.6-cent share price divided by aggregate earnings per share (3.1 Singapore cents) of 2H2016 and 1H2017.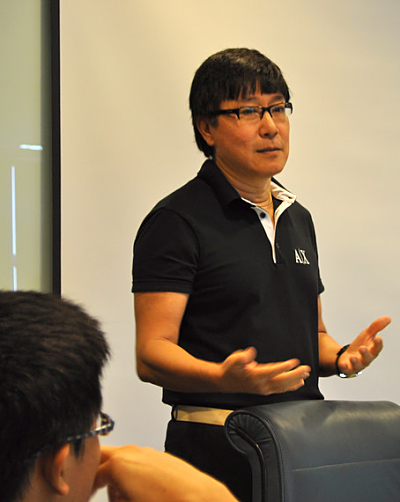 Henn Tan, executive chairman & CEO of Trek 2000. NextInsight file photoThe suspension followed on the heels of Trek's auditor, Ernst & Young, making a report on accounting irregularities to the Accounting and Corporate Regulatory Authority of Singapore (Acra). Click here for more.

The following officers have given undertakings to the Company and the SGX-ST that they will not trade their Trek shares until after a full report by RSM Corporate Advisory on the Phase 2 Review is released to the Trek Board and a summary of the same is published on SGXNet:

♦ Mr Henn Tan, CEO and executive director of the Company,
♦ Mr Poo Teng Pin, a former executive director of the Company, and
♦ Mr Gurcharan Singh, former Chief Financial Officer of the Company.

The moratorium continues to apply.

RSM was appointed to conduct an Interested Party Transaction Inquiry as well as review any suspicious transactions that may have taken place at Trek 2000.

For more background, see Trek's 8 Sept 2017 annoucement.


| | | | |
| --- | --- | --- | --- |
| (US$ million) | 1H2017 | 1H2016 | Change (%) |
| Revenue | 71.6 | 81.6 | (12.3%) |
| Gross Profit | 12.3 | 7.1 | 72.6% |
| Gross Profit margin | 17.2 | 8.8 | 8.4ppt |
| Profit attributable to owners | 3.3 | 1.9 | 74.5% |
| Net Profit Margin (%) | 4.7 | 2.7 | 2.0ppt |
1H2017 saw Trek's business continue to perform well, with

net profit reaching US$3.3 million, up 75% y-o-y.



The bottomline would have been more sterling if not for a provision for one-time sales commission (US$0.5 million) and loss from the disposal of its 19% stake in Racer Group (US$1.3 million).

For 2Q17, Trek reported a 78.7% rise in net profit to US$2.1 million, driven by improved product mix and enhanced cost controls.

2Q17 gross profit surged 59.3% yoy to US$5.7 million while gross profit margin expanded to 19.0% with a focus on the production of high-margin products and cost containment measures


Its operating cash flow was US$6.8 million for 1H2017.

Trek said its asset-light business model remains poised to capture trends in the Internet of Things market in consumer wearable, medical and cloud technologies.

Full financial statement here.