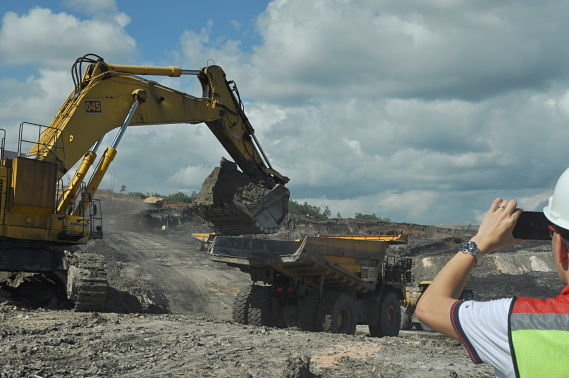 Coal mining at Borneo Indobara (BIB) mine of Golden Energy & Resources.
NextInsight file photo How coal prices move, so do stock prices of Geo Energy and Golden Energy and Resources, two coal miners listed on the Singapore Exchange.

In the past three months, however, their stock prices been on a downtrend and have yet to catch up with the rebound in coal prices in June through this month.

Geo Energy (24 cents) is currently down about 10 cents from its 34-cent peak in April 2017. Golden Energy & Resources (38 cents) is down 20 cents from its 58.5-cent high in March.

Recently, an article on www.platts.com -- a leading independent provider of information and benchmark prices for the commodities and energy markets -- shed light on why there was a rebound in coal prices.

Excerpts -->



But ... just when people seemed to have accepted that the market was not going to see a repeat of last year's surprising spike, Chinese power utilities put out tenders for June cargoes and injected life back into the market.Indonesian coal prices saw a downtrend in mid-March when Chinese buyers backed away from rising prices. They decided to wait for the market to cool down following its steady increase since January.

This, combined with unexpected rains in Indonesia that once again trimmed production and limited supply, heated up prices. FOB Kalimantan 4,200 GAR hit bottom at $35.75/mt FOB in mid-May, and has since rallied to its current level of $42.50/mt FOB.

People are wary though of the sustainability of this price hike. Many expect Chinese demand to increase near term, as the country goes into its summer season.

Its hydropower output is down compared to last year, and people are keeping an eye on any government intervention that can affect the market trend.
P/S: As of Thursday, the price of 4200 GAR coal has eased to US$40.50/mt FOB, according to the latest article on www.platts.com

Check out our video (2 min 9 seconds) on our visit to the BIB mine of Golden Energy & Resources -->