Excel First Investments on Friday evening (3 March) offered to acquire shares of Singapore-listed Kingboard Copper Foil for S$0.40 a share in cash.
The offeror is a wholly-owned subsidiary of Kingboard Laminates Holdings, which is listed in Hong Kong, and is the controlling shareholder of Kingboard Copper Foil.
The offer will not be subject to any condition and will be unconditional in all respects.

The offeror intends to to delist the company from SGX and, ultimately, to privatise it.


The offer is coming just ahead of an appeal this week (March 6-7) by Kingboard Laminates against a court judgement. (For background, see
KINGBOARD COPPER FOIL: Best case, worst case scenarios for court appeal outcome
)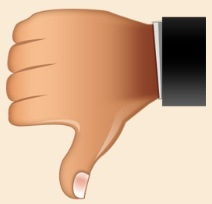 Over this weekend, investors decry the 40-c offer as lowball. They reckon a higher offer has to be made if the Court of Appeal in Bermuda dismisses Kingboard Laminates' appeal. Below are excerpts from a Facebook group chat, a blog, and two online forums:

From Facebook chat group "SGX Technical Analysis and Fundamental Analysis"

Kit Whye Chan: The 40-cent offer is not attractive at all because its NAV per share is more than 62 cents.

Lui Yong Sheng: Let's buy and pray for a higher buyout price.

Kit Whye Chan: I wonder how Annuity & Re Life Ltd views the offer and what action it would take. The Court may want an independent adviser to come up with an acceptable formula to compute a fair offer price.

Kit Whye Chan: If Kingboard's parent has 73% of Kingboard, then minority shareholders would be holding 27% or about 195 million shares. Paying 40 cents to buy out the minorities would cost $78 million which is dirt cheap.

Of the 195 million MI shares, Annuity and Life through Pope Management LLC holds close to 10% or about 72.1 million shares. If Annuity & Life Re does not surrender their shares, very unlikely, Kingboard could be taken private. So, a satisfactory agreement with Annuity & Life Re is required to ensure the privatisation attempt is successful.

Kit Whye Chan: I suppose that the Appeal Hearing at the Bermuda Court will be held next week. So why make an offer so hastily when the hearing is so near? There is no news that Kingboard parent has cancelled the appeal.

Toh Zhen Zhou: I echo the same views. The timing of the privatization is indeed peculiar. Excel First definitely trying to pull something.

Kit Whye Chan: SGX should also step in, independently evaluate the financials and come up with a minimum fair price as a starting point of negotiation with Kingboard's parent, through the independent directors of Kingboard Copper Foil.

Kit Whye Chan: Public float could have dropped as Kingboard parent could have bought more from the open market through nominees.

Aurora Hay: Asking for >50c may be difficult... Not sure how to value the business.... Unless they have really big plans ahead which will make them pay a premium.

Kit Whye Chan: Now they are offering at about 40% discount to NAV. I wonder whether an independent financial adviser would recommend this offer as "fair and reasonable"?

Kit Whye Chan: The court verdict also plays a key part to the offer. If the court concludes that profits had been siphoned off in the past through related party transactions, then the portion of the profit must be computed and added to the fair value of the shares which must be part and partial of the revised offer.


From https://thumbtackinvestor.wordpress.com/



TTI:

By all accounts, the appeal is likely to fail. The judge in the earlier suit is the Chief Justice btw. That already should give one some idea of how likely an appeal, overturning his decision, is going to turn out.

$0.40 is extremely miserable. The book value of the company is $0.66, for gods' sake! How many times have you seen a privatization succeed when the offer price is a fraction of the book value? Plus it's only a slight premium to the last traded price of $0.32 before the trading halt. I doubt the $0.40 offer would succeed.

It's safe to say that the share price would likely shoot up when markets open next week. It may even go past the $0.4 offer, if shareholders decide that there'll be a renewed, better offer somewhere down the road.



Reader of TTI

: If the appeal is indeed unsuccessful...there is a good chance the buyout would be extended to all. The buyout price IMO would easily be 60-80 c. Given the strength of the balance sheet and business prospects, 0.40 is really the bare minimum. So I'll be happy to reject the offer and hold on for the buyout.


From www.nextinsight.net

Expect share buyback to kick in tomorrow. Hope the minorities will stay put and refrain from selling. Court appeal hearing will commence on next Monday. I would expect appeal decisions to be swiftly delivered and, if rejected, they have to contend with a buyout offer for the Petitioner. This will make the case interesting. Lotustpsll:



SWN:

Hope that more buyers will come out next week to push the price beyond the delisting offer of 40 cents.


Lotustpsll:

The huge outcry by minorities over the buyout offer of 40 cents is expected. Such continuing irrational behavior of the controlling shareholder, Excel First Investments (EFI), is baffling but unsurprising – just read the Court's and EY's findings.
Given this low-ball buyout attempt, I believe EFI has seriously shot itself in its own foot.
Its action now may constitute "Contempt of Court" as the Appeal Hearing commences tomorrow. Please note that KB is charged under section 111 – involves a "Class Remedy" for all shareholders.
The Court hearings in 1Q last year, subsequent to the Bermuda Supreme Court judgements, involved legal principles governing the valuation of shares (for buyout of Petitioner and other Minorities who may wish to join in on terms similar to the Petitioner). Except for one short announcement on 25 April concerning this matter, KB has not updated its shareholders on further progress and outcome of these hearings.
In the interest of justice and fair play for minority shareholders, I hope to see 3 developments arising from EFI's action :-
- SGX to direct KB to appoint an Independent Financial Adviser (IFA) to advise Minorities on the reasonableness of the buyout offer.
- Bermuda Court of Appeal to reprimand Excel for its insolent behavior. Additionally, to charge Excel for "Abuse of Court Process" for appealing without justifiable reasons. Hence, Petitioner and other minorities should be awarded with higher relief.
- In view of current development and in the interest of Minorities, Bermuda Appeal Court to speedily review the appeal by Excel and to enforce a just "Class Remedy" relief.
I expect KB to initiate an aggressive share buyback commencing tomorrow (before the release of offer document).
In my view, hold on to your shares and do not rush to sell.
From www.sharejunction.com

dataminer:How many of u are going to sell at $0.40? Selling at 0.40 is as good as selling for cash value of the company. There is building, equipment, inventory etc which are not counted in the takeover offer.

Say I want a higher price. I know the company has to get 90% shares to effectively delist this. What I will do is this:
Buy at the open on Monday.
1) If it opens at below $0.40. Just buy, no brainer. Can sell back to the company at $0.40.
2) If it trades above $0.40. Just buy. Why? Companies that cannot get sufficient shares have to up their offer price. It happened to Osim, Tiger Air and Vard. All these companies had to up their offer price to make it attractive for existing shareholders to sell.
Since the counter is thinly traded (unlike the counters I mentioned), there is no reason for grieving shareholders to accept such a low offer price. I would urge existing shareholders to hold out. If the company cannot see anyone selling at $0.40, they would have to up their offer price.


tankookoo:
Compared to the last closing price, it seems attractive. Question is will the court force the company to offer a higher price? If shareholder dun accept current price, can he sell at higher price? I think some shareholders with muscle will try get the company to offer higher price and might accumulate from weak holders when trading opens on Monday. I feel the fair offer should be around 50 cents. Might be another court battle for higher price and saga drags on for those not exiting at 40. Not surprised offer price might be raised but might be another wait.