Lotustpsll contributed this article to NextInsight

MINORITY SHAREHOLDER Annuity & Re Life Ltd initiated legal action against Kingboard Copper Foil (KCF) in 2011 for oppression of its rights (see article "KINGBOARD COPPER FOIL: Will there be a redemption and general offer?" dated 25 March by Chan Kit Whye).

The depth of frustration of minority shareholders of the Singapore-listed company can be understood through the financial data below:


KINGBOARD COPPER FOIL

FY10

FY11

FY12

FY13

FY14

FY15

Net profit*

213.5

56.9

(10.4)

4.3

18.6

2.8

Dividend payout

nil

nil

nil

nil

nil

nil

*Net profit attributable to shareholders (in hkd millions)
KINGBOARD LAMINATES (Parent company)

FY10

FY11

FY12

FY13

FY14

FY15

Net profit*

2280

1325

1164

1207

1122

1265

Dividend payout

45%

34%

44%

44%

44%

44%

*Net profit attributable to shareholders (in hkd millions)
With profits falling at KCF post-2011 (and a loss in FY12), one can clearly sympathise with the minority shareholders of KCF.

Dividends were regularly paid by the parent company, Kingboard Laminates (KL). However, there were no such pay-outs for the subsidiary even though it is very cash rich.

(KL owns 66% of Kingboard Copper while Kingboard Chemical is the ultimate holding company. In the event of privatisation of KCF, it is KL that has to buy-out the minorities of KCF.)

Based on the profitability trend of KCF, its signing of a licensing agreement -- which was an interested party transaction -- with Harvest Resource Management in 2011 could not have benefited KCF and its shareholders.


♦ How it started
Kingboard Copper Foil entered into a License Agreement with Harvest Resource Management after the Petitioner (Annuity & Re Life Ltd) had vetoed the proposed general mandate for interested person transactions at the AGM of the Company on 29 April 2011.
The Supreme Court of Bermuda found that, as the majority shareholders failed to promptly initiate negotiations with the minority shareholders with a view to resolving the impasse and take into account the interests of shareholders as a whole following the blocking of the IPT Mandate, the License Agreement was a commercially prejudicial means of enabling the Company to circumvent the Petitioner's legitimate exercise of its right to veto the IPT Mandate.
Notwithstanding the recent judgement by the Supreme Court in Bermuda, the lengthy litigation since 2011 has greatly disadvantaged minority shareholders, notably those who still hold KCF shares (in terms of opportunity cost).

An appeal has been lodged by KL against the court judgment. As stated in the recent Annual Report of KCF, the appeal hearing will be held in November this year (not April 2017 as earlier announced on SGX by KCF).

Given the "findings of facts and conclusions of law" by the Supreme Court, this appeal is unlikely to change the court's judgments.

A privatisation offer by KL to buy out the minority shareholders of KCF will be a just measure to settle this long-standing case and this is in a way acknowledged by the Supreme Court.

The court hearing on 21 April will deal with the legal principles governing the valuation of the shares of KCF.


Kingboard Copper Foil's share price shot up to 25 cent recently but it's still way below the NAV of 66 cents. Chart: www.ft.com

♦ What's a fair price to buy out minority shareholders?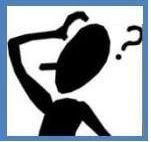 In my view, the valuation should be based on "going concern" basis (this is not a liquidation case) and that means it should factor in KCF's current net asset value (also known as shareholders' funds or equity) and to add back the "lost" profits since 2011.

The use of NAV per share (approximately 66 Singapore cents) is a reasonable starting point for the valuation process; the challenge will be to compute the extent of the "lost" profits which the company has suffered based on its management decision to execute the agreement with Harvest Resource Management.

I agree with Kit Whye that an independent arbitrator should be appointed (by the Bermuda Supreme Court) to mediate on this matter and to ensure a speedy and fair resolution.