Excerpts from analyst's report

RHB Research analyst: Goh Han Peng

Hotung Investment Holdings (HIH SP, BUY, TP: SGD1.90) is one of the pioneers in the venture capital business, with over 30 years of investment and fund management experience. The group operates primarily in Taiwan, China, and Silicon Valley and has listed 200 companies on major exchanges around the world.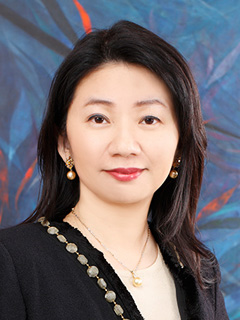 Huang Cui Hui, Executive Chairwoman, Hotung Investment.
Photo: CompanyHotung targets its investments towards select industries such as biotechnology, e-commerce, materials and smart home key components, investing in companies that are in the expansion stages of development.

Typically, profits are made upon portfolio exits, either through a trade sale or an IPO process. The group has built up a good track record and in the last 10 years, it has been consistently profitable, except in 2008 when impairments spiked up due to the global financial crisis.

After a record year in 2015 when the group listed 5 out of the 55 companies that went IPO in Taiwan, the group has seen a slowdown in 9M16, with net profit down by 18% yoy to TWD180m.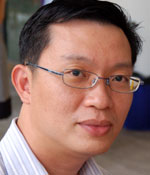 "Our TP of SGD1.90 is based on the stock trading up to a P/B ratio of 0.6x and a yield of 7%. We recommend a Buy on Hotung."
-- Goh Han Peng, analyst (photo)
We are forecasting a 30% decline in net profit in 2016. Notwithstanding this, we think the group is still able to support a dividend of 12 cents, representing a dividend yield of 8%.

Hotung adopts a dividend policy of paying out all of its profits and this has translated to an attractive yield of 8-12% historically.

On the balance sheet front, the group has abundant liquidity with net cash position of TWD2.2bn (~SGD100m), which represents two-third of its market capitalization.

Management has embarked on an active share buyback program and has bought back 2% of the outstanding stock in the last two years. Trading at just 0.5x P/B, we think Hotung is attractively priced and undervalued.