"Aetos" contributed this article to NextInsight.


Hotung Investment Holdings is a venture capital firm that has had around 200 successful IPOs on major stock exchanges, including NASDAQ/NYSE. Its exposure is mainly to Taiwan, China, and the Silicon Valley.

The Group's fund management business manages third party funds as well as the funds generated from its venture capital business. It has also been engaged by the Taiwanese government since 2011 to participate in national investment programmes.
Investment Merits
Strong cash reserves
No debt
Good dividend yield
High quality management
Aggressive share buyback and insider purchases

The Group has no debt. Its cash reserves amounted to about S$99 million (NT$2.2 billion) as at 30 September 2016.

The recent share price was $1.49 while Hotung's cash is equivalent to S$1 per share. The remaining assets are worth about $2.10 on the book, and are mainly venture capital investments with bulk of their exposure to China and Taiwan.

I am expecting a good dividend yield (6% to 8%) going forward. The Group has an unspoken dividend policy of paying out 90% to 100% of profits as dividends.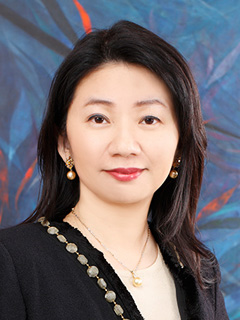 "Hotung looks for innovative and promising businesses with products or services that aim to improve general living standards."
– Jennifer Huang
Executive Chairwoman
Source: Annual report 2015
(Photo: Company)
High quality management
Hotung's Executive Chairwoman, Jennifer Huang, is currently also the Chairperson of Taiwan Venture Capital Association. She was also formerly a board director of Gretai Securities Market. Previous investment advisors include Lei Jun (now Xiaomi CEO) and Dr Chih-Kung Lee (now Taiwan Minister of Economic Affairs).


Support of share price
The Group regularly goes into the market to buy back its shares almost every week. Since the commencement of its current share buyback program on 21 April 2016, it has bought back 2,179,100 shares (2.193%).

Ms Huang herself invested more than half a million dollars purchasing Hotung shares from the open market in March and April last year. She paid an average price of S$1.47 per share for 361,400 shares. She currently holds about 21.5% of Hotung.


Resistant to downturns
The management has explained that venture capital investments are not as vulnerable to economic cycles as long as the underlying products and markets continue to develop.

However, low valuations in an economic downturn may result in a delay in the exit process on its investee companies. On the other hand, an economic downturn benefits the Group as acquisitions can be done at lower valuations.

Catalyst
The stock has no real catalyst except that the company can potentially do a capital reduction anytime given the Group's high cash levels.
Stock price

$1.50

52-week range

$1.23-$1.58

Market cap

S$144.9m

PE ratio

8.8

Gearing
-

Dividend yield

11.75%

Source: SGX StockFacts
Investor Relations
They don't do roadshows but are extremely open and patient during AGMs.

Risks
Hotung's profit and loss is impacted by mark-to-market gains and losses on its investment assets.

As the valuation of unquoted investee companies is subject to management estimates, management integrity is absolutely crucial for this company. If not, they can create a lot of artificial profits on the books.

Strong momentum of director purchases and share buyback seems to indicate its books are genuine.

For more information on its FY2016 3rd quarter financial results, click here.