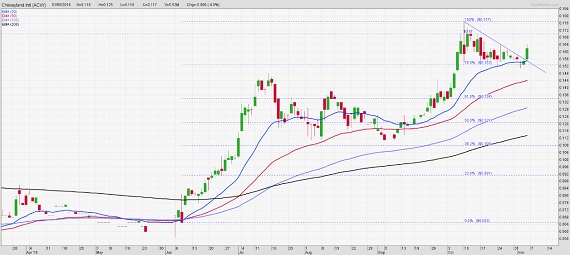 Chart 1: Chiwayland - possible upside breakout above 15.7c (Click on chart for enlarged view. Data: ChartNexus, 4 Nov 2016)
Chiwayland has dropped from an intraday high of $0.177 on 10 Oct 2016 to trade to an intraday low of $0.151 on 2 Nov 2016. It closed at $0.162 on 4 Nov 2016.

Based on Chart 1, Chiwayland seems to have staged an upside breakout above $0.157 on strong volumes, the highest since 11 Oct 2016 (which coincided with the date of UOB Kayhian's unrated report – see below). All the exponential moving averages ("EMAs") are rising which indicate an uptrend. Although ADX is declining, it is still at elevated area at around 39 with positive placed directional indicators, indicative of a trend. OBV is exhibiting bullish divergence and is at the highest level since listing on 11 Jul 2007. RSI closed at 61 last Fri.


Stock price

16.2c

52-week range

4.2c – 17.7c

Market cap

S$108m

NAV

29c

Dividend yield
(FY16)

-

Cash and cash equivalents (30 Sep 2016)

S$363m

Source: Bloomberg/ Company
Based on Chart 1, a sustained breakout above $0.157 with volume expansion should negate the short term bearish downtrend and may head towards $0.170 – 0.177.

Near term supports: $0.157 / 0.153 – 0.155 / 0.151

Near term resistances: $0.164 / 0.170 / 0.177


(This section has been updated based on Chiwayland's results posted on 7 November.)

Chiwayland posted a net loss of RMB 56.6 million for 3Q2016. For more information on their results, please click HERE.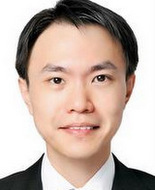 "Huge discount and hidden value in presales (11 Oct 16).

"UOB Kayhian research postulates in their unrated report that if Chiwayland's estimates are used, its fair value may range between $0.370-$0.570."

-- Ernest Lim, CFA, CA (photo)
It is noteworthy that property companies in China are likely to have their strongest quarter in 4Q with the upcoming 3Q being a so-so quarter with possible losses in line with 1HFY16.

However, according to Chiwayland's 3QFY16 press release, it is confident of achieving full year FY16F overall profitability with the delivery of two major property developments by 4QFY16.

For more information on Chiwayland, please refer to the following:

a) Chiwayland – Aiming to be an international property developer; trading at 0.4x P/BV! (14 Sep 16). Chiwayland was trading at $0.120 at the point of my write-up. Please click HERE;

b) Chiwayland – Huge discount and hidden value in presales (11 Oct 16). UOB Kayhian research postulates in their unrated report that if Chiwayland's estimates are used, its fair value may range between $0.370-0.570. (It is noteworthy that based on 3QFY16 results, Chiwayland's NAV / share is around $0.290.)

c) Chiwayland – company website with their various announcements. Please click HERE.

P.S: I have alerted my clients on 4 Nov 2016 that Chiwayland may be on the verge of a potential breakout.

Disclaimer
Please refer to the disclaimer HERE