Click on video (2 min 45 seconds)
In the video, NextInsight and Singapore analysts are, firstly, visiting a residential project of Chiwayland International in the city of Suzhou.

This is phase 2 of Royal Palace, which has just been completed and will be handed over to buyers in 4Q2016.

With that, Chiwayland (which listed on the Singapore Exchange in 2014 through a reverse takeover) will recognise at one go all the revenue and profit attributable to that phase, which is 100% sold.


SUZHOU ROYAL PALACE

Saleable GFA
(sqm)
Equity stake
(%)

% sold

ASP
(RMB/sqm)

Total cost* (RMB'm)

TOP

Phase 1

88,714

75

96

14,893

855.8

2015

Phase 2

54,063

75

100

12,894

584.7

2016

Phase 3

55,125

75

> 90

19,289

551.0

4Q2016
*Total cost refers to land cost and construction cost

In the video, we are next seen crossing a road from phase 2 to phase 3 of Royal Palace, which is under construction.

With a red-hot property market, this phase commanded a much higher average selling price of RMB19,289 psm (S$370 psf) than the first two phases.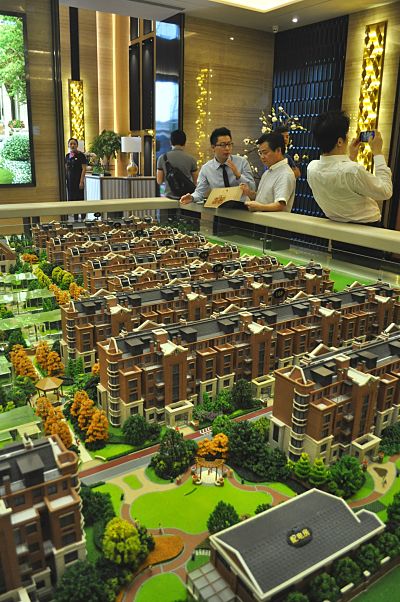 A third site we visit in the video is the show house for a newly-launched project, Suzhou Chiway Prime Palace (photo).


No. of projects

Saleable GFA
(sqm)

Under development

Suzhou

3

219,269

Rest of China

5

318,194

Australia

3

38,652

Upcoming projects

Suzhou

4

189,133

Rest of China

6

430,082

Australia

3

145,397

USA

1

7,115

Land acquisitions in 2016

China

4

490,053
These sites are only a fraction of the projects under development and those completed by Chiwayland International.

The table on the right provides a snapshot of the overall picture. Note that Chiwayland has projects in Australia and the US also, a diversification move that it wants to intensify going forward.

"The Group is at a key inflexion point as we cross mid-year 2016," said Chiwayland executive chairman and CEO Qian Jianrong in a recent press release.

"With the twin engines of growth from Australia and China, we expect good results for the Group in the next two to three years as we deliver on our projects."

Details of each project can be found in Chiwayland's powerpoint materials here.

CFO Chua Hwee Song said in a recent press release that future projects due for completion or to be launched, will offer better margins and will positively impact Chiwayland's earnings as early as 4Q2016.

Chiwayland will deliver two major projects – Suzhou Industrial Park Royal Mansion (Phase 1) and Suzhou Royal Palace (Phase 3) -- in 4Q2016.

More than 90% of these two projects have been sold, which is why "we are confident of achieving profitability for FY2016," he said.

This, despite 1HFY16 experiencing a RMB 54m loss, as compared to a loss of RMB 21m in 1HFY15.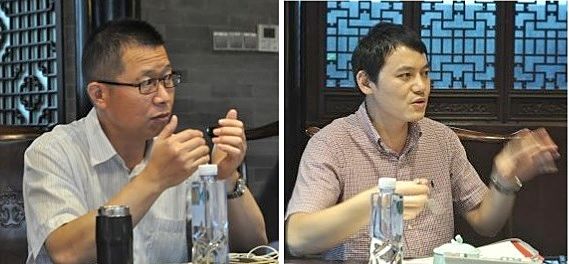 Gong Ming (left, China country managing director) and Li Liangchao (head of marketing and sales) were among the Chiwayland management who briefed the Singapore visitors.
Photos by Leong Chan Teik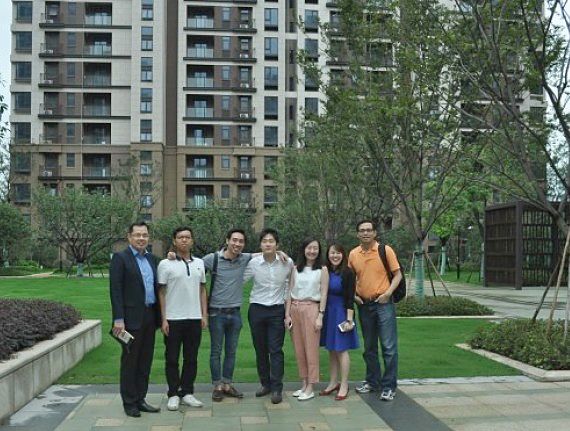 Chiwayland CFO and executive director Chua Hwee Song (extreme left) with Singapore visitors at a newly-completed Chiwayland project

Look out for Part 2 of our report later this week