CHIWAYLAND INTERNATIONAL is foraying into U.S. real estate with a project in Los Angeles --- the second-largest city after New York City and the world's entertainment capital.

The SGX-listed real estate developer has a residential and hotel project strategically located in Mid-Wilshire, the most densely populated residential neighbourhood in Los Angeles with a 24-hour entertainment scene and vibrant cultural diversity.

The project is a US$69.0 million mixed-development via a 50:50 joint venture with Urban Commons, LLC, a real estate developer based in Los Angeles. It will have 60 residential units and a hotel with 250 suites that are a 10-minute drive from the CBD of Los Angeles and closely connected to major transportation routes and amenities.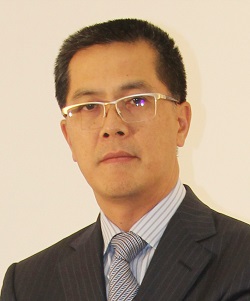 "The US property market is mature, stable and transparent with a strong legal framework. The Australian market, where we have successfully established ourselves, has similar characteristics.

"We are seeking such markets in Asia and Europe. To manage our risk when entering a new market, we will start with JV projects before moving on to bigger projects independently."

- Qian Jianrong
Executive Chairman
Just last month, the Group unveiled details for its largest project in Australia --- Bluesky @ Parramatta. The market appears to view its strong project pipeline favorably: Chiwayland's stock price has risen 75.6% in the past month, from 8.2 cents on 16 June to 14.4 cents on 12 July, which is near its year-high price of 14.5 cents.

The Los Angeles project site is currently occupied by a post office and carpark with a plot ratio of 3. The Group has submitted plans to increase the plot ratio to 6, with a total GFA of 207,132 sq ft, of which 40% will be allocated for the residential project.

The Group is confident to receive approval within the next 12 months, similar to the approvals awarded on the several plots nearby.

Upon completion of the project in 2019, the 250 hotel suites would be part of the Group's property investment portfolio to provide recurring income to the Group.

The hotel will be flagged with a brand from Marriott or Starwood. Based on prevailing market rates of similar hotels around the vicinity, average room rates start at US$249 per night, with an average occupancy rate of 75.8% as compared to national's average of 65.6%.

The foray into the U.S. comes at a time when the residential property market is gaining traction due to a shortage in housing supply.


Stock price

14.0 cents

52-week range

4.1 – 14.5 cents

PE (ttm)

12.09

Market cap

S$92.7 million

Dividend yield

-

EPS

Rmb 0.057

Source: Bloomberg
According to the Association of Foreign Investors in Real Estate (AFIRE), average home prices in Los Angeles had climbed 10.0% over the last year to US$548 psf and is expected to rise further in 2016.

A survey carried out by AFIRE in January 2016 also revealed Los Angeles as the third most popular city for real estate investment worldwide with U.S. ranked top for best opportunity for price appreciation this year.