EVEN WITH crude oil prices hovering at US$50 per barrel, there are oil and gas players that are profitable enough to pay dividends.

One such company is Federal International (2000), a procurement specialist in the supply of oilfield equipment and materials.

The Group paid a first and final dividend of 1.5 cents per share for FY2015. This translates into a healthy dividend yield of 5.2% based on its recent stock price of 29 cents.

Executive Chairman Koh Kian Kiong expressed confidence about maintaining the dividend payout during an interview with NextInsight.

The Group is riding out the industry slump through project flow from its 20.66% associate company, PT Gunanusa Utama Fabricators, a contractor for Thailand's national oil company, PTT Exploration and Production (PTTEP).

Gunanusa is a leading EPCIC solutions provider in the ASEAN region. It has more than 30 years of operating history with about 50 offshore EPCIC projects under its belt.


Stock price

29c

52-week range

19c-34.5c

Market cap

S$40.8m

PE

7.1x

Dividend yield

5.17%

Gearing

0.5x

Net margin (FY2015)

16.5%

Source: Bloomberg / Company
Its customers include big oil majors such as Chevron, BP and Total as well as national oil companies such as India's Oil and Natural Gas Corporation, China National Offshore Oil Corporation, PTTEP, Indonesia's Pertamina and Malaysia's Petronas.
Synergy with Gunanusa brings in contracts
Gunanusa recently secured an offshore platform fabrication and installation project worth US$305 million from PTTEP to be completed by 2Q2018. The Group will support Gunanusa in procurement, management, and other ancillary support services for the project.

"As competition for the supply of oilfield equipment and material intensifies, our strategic partnership with Gunanusa allows the Group to ride out the current industry downturn.

"The Zawtika IC Project will keep both the Group and Gunanusa busy through 2018. We will continue to partner Gunanusa in its bids for more projects in the region," said Mr Koh.

The latest contracts lifted the Group's procurement order book to S$140 million. Its management said that the Group may increase its stake in the associate company.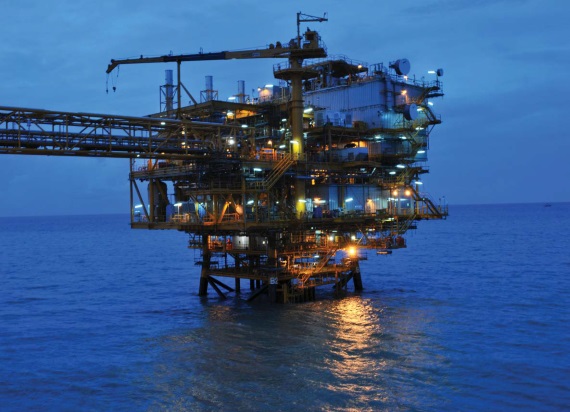 Gunanusa's EPCIC project for Hess' Ujung Pangkah platform was valued at US$157.7 million. (Photo: Company)

Gunanusa will provide engineering, procurement, construction, installation and commissioning (EPCIC) services for a total of four offshore wellhead platforms, associated pipelines and tie-ins as part of Lot 1 and 2 under Phase 1C of the Zawtika Development Project.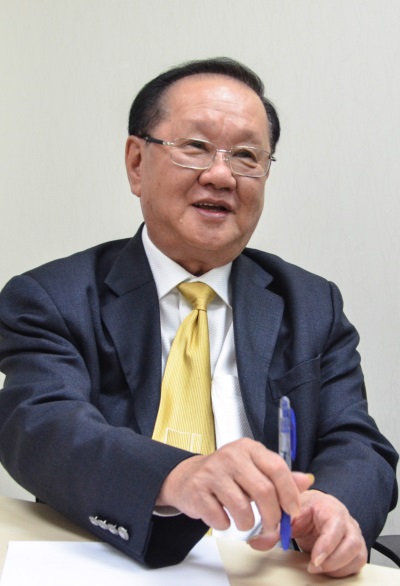 "Oil refineries still need to meet the world's growing demand for oil. Unlike exploration, production work is still profitable in Asia as oilfields here are primarily in shallow waters and therefore cost less to drill. Technological advancement is also bringing down production cost."
– Koh Kian Kiong
Executive Chairman
(Photo by Sim Kih)
The Zawtika project is Myanmar's largest offshore gas field. It is operated by the Thai national oil company, PTTEP, which owns 80% of the project.

EPCIC contracts are hard to come by in the current business climate, but PTTEP is pushing ahead with the Zawtika project for two reasons.

Firstly, the oil company has long-term contracts to supply natural gas from this oilfield for domestic power consumption in Thailand and Myanmar.

Secondly, production is profitable as the oilfield is located in shallow waters.

Cost of production coming down

The Group is also in discussion with prospective partners to utilize specialised equipment that enables operators to restart abandoned wells as well as enhance the production of marginal wells.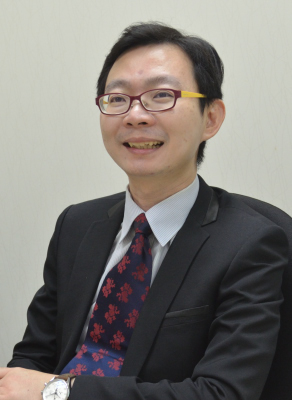 "Risk-sharing schemes and industry dialogues initiated by the government to rally banking support will help O&G companies secure the necessary financing for O&G projects."

- Loh Chee Meng
Group CFO
(Photo by Sim Kih)
Reports suggest that there are as many as 100,000 abandoned oil wells in Indonesia.

"This potential business opportunity results in a win-win outcome by increasing overall oil and gas production from abandoned and marginal wells at a lower marginal operating cost.

"The number of such wells presents a sizable opportunity in Indonesia as well as for the region.

"The Group is keen to develop this business opportunity but will be prudent in our approach to ensure that a proper framework and co-operation agreement is in place," said Group CFO Loh Chee Meng.

PTTEP plans to invest at least US$1.7 billion next year, capital expenditure that will help it to maintain its current production level of about 320,000 barrels of oil equivalent per day.

PTTEP's chief executive expects its cost of production to fall by 10% this year to US$31 to US$32 per barrel, according to recent media reports.