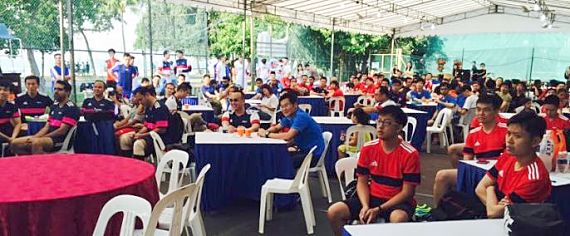 On behalf of Oxley Holdings, its Deputy CEO Eric Low (left) hands over a $50,000 cheque for SGX Bull Charge. Photos by Reyna MeiOxley Holdings: The property developer this morning donated $50,000 to SGX Bull Charge, the only corporate charity event that brings the financial industry and all SGX-listed companies together to empower communities through financial literacy and promote sustainable societies.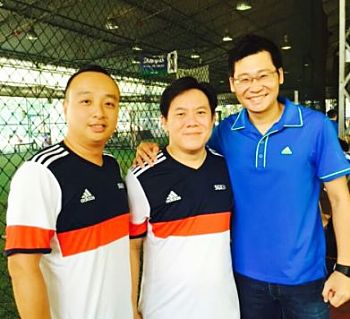 L-R: Darrell Lim, head of IR @ SGX | Chew Sutat, executive VP, SGX | Eric Low, deputy CEO, Oxley Holdings. Oxley deputy CEO, Eric Low, handed over the cheque.

In the picture (above) are Acting Minister of Education (Higher Education and Skills) & Senior Minister of State, Ministry of Defence, Ong Ye Kung, and SGX executive vice-president Chew Sutat.

Funds raised will be dedicated to supporting underprivileged children and families, disabled people and the elderly through four charities - AWWA, Autism Association (Singapore), Fei Yue Community Services and Shared Services for Charities.

The annual SGX Bull Charge Charity Run is in its 13th year, and will be held on 18 Nov.


CNMC Goldmine:
It said that its flagship Sokor gold field project in Malaysia's Kelantan State has to date produced more than 100,000 ounces of fine gold (99.99% gold content) since it commenced production in 2010.
The achievement is a major milestone for the Company, which started exploration work at Sokor in 2007 and achieved its first gold pour in July 2010.

The output of more than 100,000 ounces of fine gold surpassed the initial reserves estimate of 70,300 ounces of gold ore reserves indicated in the Independent Technical Review Report issued on 12 August 2011 as part of the Company's initial public offering prospectus.
Output at Sokor reached 31,206 ounces of fine gold in 2015, the highest in any given year since it began production.