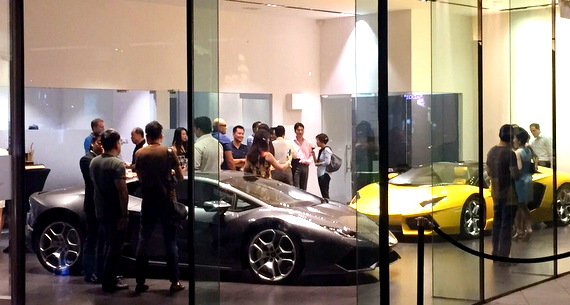 @ the Lamborghini showroom in Suntec City. This is one of two places (the other being Marina Bay Sands) where supercars have to be returned by 11 pm under EuroSports' fractional use membership scheme. Photo by Colin Lum.Finally, here's a way to enjoy supercars in Singapore without owning them outright -- read, paying an arm and a leg.

EuroSports Global, which is listed on the Singapore Exchange, has launched a scheme for fractional use of Ferraris, Porsches, even the Rolls Royce and Lamborghini.

So for $12,000, you could get to drive any of these cars within a year.

For $24,000, you could do so over two years. For $36,000, it's three years.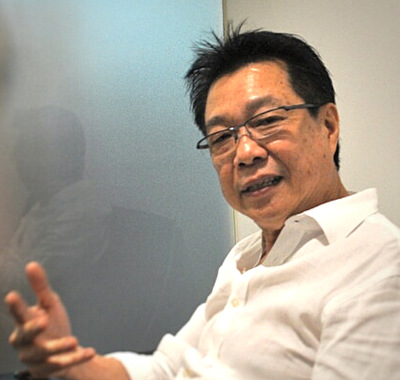 Melvin Goh, executive chairman and CEO of EuroSports Global. Photo by Leong Chan TeikEuroSports Global's executive chairman & CEO, Melvin Goh, gave NextInsight some idea of what the membership entitles one to:

Consider a $12,000 membership which comes with 20,000 points.

A member who fancies a Porsche 911 could have the use of the car from 9 am to 11 pm in a day.

He would have 33 days in a year to use the car before exhausting his 20,000 points.

If he is instead keen on a variety of supercars, the number of 12-hour periods he could have the use of them, by way of example, are:

2X: Lamborghini Gallardo Spyder;
5X: Porsche 911;
2X: McLaren MP4-12C;
2X: Ferrari California;
2X: Lamborghini Huracan

The cars are for driving in Singapore only.


EuroSports launched the club recently with six supercars, and has attracted about 30 members, said Mr Goh. After the 150-member mark is reached, EuroSports will add a supercar to the fleet for every increase of 20-30 members. EuroSports will limit its membership to 500 people.

Members can book the cars of their dreams three months in advance -- but you can imagine that it will be a challenge to be successful in booking cars for holiday seasons such as Christmas and Chinese New Year.


If you are interested in the club membership, or have queries, email Melvin (This email address is being protected from spambots. You need JavaScript enabled to view it.) or Alvin Goh, MD of Ultimate Drive (a subsidiary of EuroSports Global), at This email address is being protected from spambots. You need JavaScript enabled to view it.