Time & date: 10 am, 4 April 2016
Venue: Grand Mercure Roxy Hotel


Roxy-Pacific Holdings' management (executive chairman Teo Hong Lim, CFO Koh Seng Geok and executive director Chris Teo) presented the 2015 financial and business highlights in a 10-slide Powerpoint presentation. (Click here)

This was the first time it did so, responding to a suggestion by shareholder Mano Sabnani at the AGM last year.

Mr Sabnani, this time around, complimented the company for its 2015 business performance (S$85.2 million net profit on S$460.9 million revenue) despite a challenging home market.

He also had good words for its diversification out of Singapore and expansion of its hotel business.



He also liked the 2015 annual report for being more informative with regards to Roxy's projects.



100% owned by Roxy-Pacific, Noku Roxy is an upscale boutique hotel in Kyoto which opened in Nov 2015. Photo: CompanyHotels: Executive director Chris Teo said that the Noku Roxy, which opened in Nov 2015 after some refurbishment, is enjoying an occupancy rate of about 75%.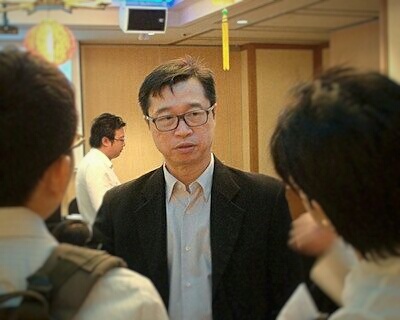 Executive director Chris Teo.
NextInsight file photoLocated in Kyoto, this 81-roomer is Roxy-Pacific's first upscale boutique hotel.

Next up is Roxy's hotel in Phuket, which will open in 2018 with about 85 villas.

To Mr Sabnani's question on Roxy's direction in its hotel business, Mr Teo said "we are taking small steps" and emphasising upscale boutique hotels, and would not enter the luxury hotel segment as the latter is specialised and entails intensive capital spending.

On possible future acquisitions, Mr Teo said Roxy will continue to look at mature markets and hotel assets which it can rebrand and achieve high yields.

Property development: Noting the two relatively small property development sites Roxy bought last year, Mr Sabnani asked if the company would further build up its land bank in Singapore.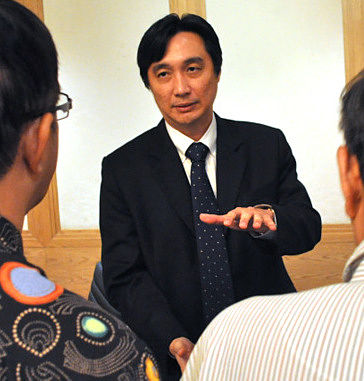 Teo Hong Lim, executive chairman and CEO of Roxy-Pacific. NextInsight file photo.Executive chairman Teo Hong Lim replied that the Singapore market is still challenging and Roxy has not taken part in tenders for government land as the land plots are sizeable and of 99-year lease.

Instead, Roxy continues to look for smaller sites (which thus have smaller risks in a weak market) with a differentiating factor that is difficult to come by -- freehold tenure.

Roxy has about S$385 million of progress billings (from sold units in existing projects) to recognise, mostly over the next two years and in similar portions.

To a shareholder question on whether Roxy would be affected by penalties for unsold units, Mr Teo said two projects will reach the 5-year deadline for selling in 2017 but only a small number of units are unsold.

The 120-unit Whitehaven is 95% sold while the 81-unit LIV on Wilkie is 83% sold.


♦
Action in Australia
While Roxy has projects in Brisbane and Perth, executive chairman Mr Teo said its preferred city to focus on is Sydney as it is the key investment market in Australia.





That's why Roxy acquired three sites there last year.



To a shareholder who said that some Singapore developers have been selling assets in Sydney as the market looked toppish and asked if Roxy would 'flip' an asset for a profit, Mr Teo, the executive chairman, said "we are never against the idea of selling if we can make a good profit".



As for the market looking toppish, Mr Teo added that it's a question of finding the "right project".





Has Roxy looked at investing in student accommodation, a segment which comes with assured rental? Mr Teo replied that if Roxy ventured into this niche, it would be via a JV as the investment required would be substantial.





He reckoned that the yield would be similar to that for office properties, for example, but Roxy has invested in commercial properties which have an added attraction -- redevelopment potential.



He cited the example of Roxy's 28-storey freehold commercial building at 59 Goulburn Street in Sydney, for which Roxy has recently submitted plans to redevelop it into mixed use -- residential, hotel and retail. (See: ROXY-PACIFIC: Near term subdued but two projects have $40 m profit potential in 2016)

By the way: Roxy-Pacific was ranked No. 36 among Singapore companies in the 2015 Asean Corporate Governance Scorecard published In the Business Times today. It was a jump from No. 52 in 2014. The ranking covers the 100 largest companies by market capitalisation and was conducted by the Singapore Institute of Directors and the NUS Centre for Governance, Institutions and Organisations.