The Edge Singapore, in its current weekly edition, presents its stock picks for the Year of the Goat.

The stock picks are presented in the table below but to read the weekly's cover story on them, you have to buy a copy at $5.00 at the newsstands.

The cover story by Joan Ng and her colleagues comprises 7 pages devoted to its stock picks.

It also has a side article on how its stock picks for 2014 fared (+15.1%, outperforming the ST Index which returned 11.6%) and some reasons for that.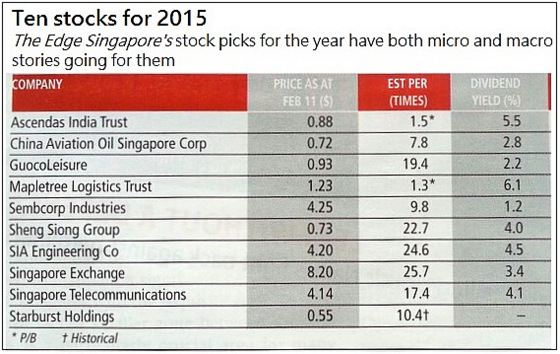 Briefly the reasons given by The Edge Singapore for the above picks are:

Ascendas India Trust-- India is reforming, rupee is stabilising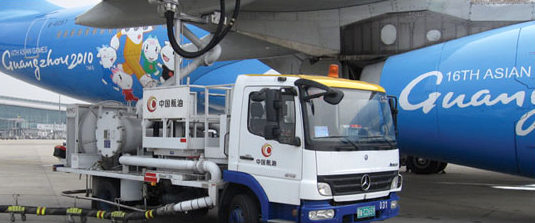 CAO is the largest physical jet fuel trader in the Asia Pacific region and the sole supplier of imported jet fuel to the PRC's civil aviation industry.
Photo: CAO (Singapore) CAO-- International growth, low expectations

GuocoLeisure -- Rejuvenation and expansion plan could boost earnings

Mapletree--- Play on global trade upcycle

SembCorp Industries-- Play on oil price recovery, continued regional investment

Sheng Siong Group-- Boost from 24-hour operations, new stores

SIA Engg-- Potential rebound from depressed levels on travel and trade

SGX-- Play on market volatility

SingTel -- Regional associates doing well

Starburst-- Higher defence spending in the region

See last year's picks: The Edge Singapore's 10 Stock Picks For A Recovery In The US, Europe