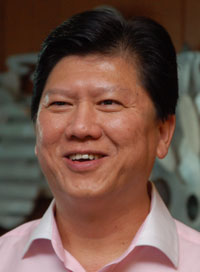 Michael See, executive director, Otto Marine.
NextInsight file photo.OIL PRICES have fallen over 50% in the past six months or so, prompting oil majors to scale back on capital expenditures.

But certain operational activities continue to be active as usual, hence there is still demand for supporting vessels, as Otto Marine executive director Michael See explained.

That's why Otto Marine, a leading offshore chartering group which owns and operates more than 60 offshore support vessels globally, has been able to secure two long term charter contracts for two of its Platform Service Vessels (PSV).

Announced on last Friday evening, the contracts will see Otto Marine deploy two 4000 dwt capacity PSVs to an oil major in Australia in March – April 2015.

Each of the two contracts comprises of a firm charter period and option, adding the total charter tenure of up to 36 months.

Total contract value for the firm period and options for the two vessels is approximately AUD80 million (or approximately USD64 million).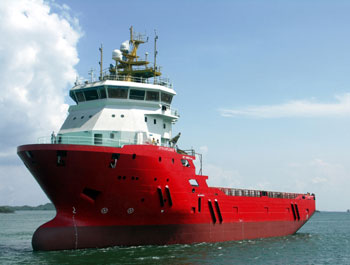 Platform Supply Vessels are designed to transport cargo to offshore oil rigs and platforms. Photo: CompanyWith these orders, the Group's net order book stood at more than USD400 million as at January 31, 2015.

Mr See said: "We are building up as a leading OSV (offshore support vessel) charterer in Indonesia, Australia, Mexico, Africa and beyond, a position that offers the benefit of geographical diversification, and helps us stand relatively intact in an adverse market."

In the first nine months of 2014, offshore chartering contributed 65% of Otto Marine's US$43.6 million gross profit while its shipyard segment, 22.6%, and subsea services, 12.4%.

9M2014 net profit attributable to shareholders came in at US$4.6 million. In the same period in 2013, the figure was US$24.9 m, boosted by a one-off gain of US$18.7 million arising from the deconsolidation of a subsidiary.


Recent story: OTTO MARINE: US$100m vessel sale & leaseback to boost FY2014 results