This article was recently published on www.nracapital.com,and is republished with permission.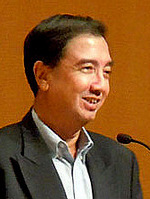 Kevin Scully, executive chairman of NRA Capital.I WAS meeting an investor yesterday and we were talking about one of my favourite (currently under review) stocks, Midas.

The share had rebounded from low of S$0.25 and recently had an SGX advisory that investors should trade with caution.

After lunch we noticed that the shares had risen 3-5% and when I checked with its CEO Patrick Chew he mentioned that they had announced another contract.

The announcement is was that its associate company NPRT had won an RMB1.7bn Metro contract.

Midas has been wining contracts consistently for the last one and half years and its order book has swelled but what has been disappointing has been its decline in margins and the absence of it winning large high speed train contracts which enjoy better margins.

So the macro story remains good with the contracts but this hasnt flowed down to profits. I will review this once their latest results are released.

Recent story: OCBC neutral on impact on MIDAS of China's train makers' merger