ISOTeam announced the proposed acquisition of TMG Projects for S$4 million after the market closed yesterday. The purchase consideration of S$4.0m will be paid in the following manner:
a) S$2.4m will be paid in cash;
b) S$1.6m will be satisfied through the transfer of 2,539,683 ISOTeam's treasury shares ("Consideration Shares") at a transfer price of S$0.63 each.
This transaction, by itself, does not come as a surprise as it is in line with ISOTeam's intention to provide a total maintenance solution to clients. Furthermore, it enhances and complements their own interior decoration competencies. It also provides ISOTeam an opportunity to enter into other industries such as shopping malls, REITs, schools, hospitals, high-end hotels and residences etc.
However, what caught my attention was the intent to pay via 2.5m ISOTeam treasury shares priced at $0.630.

ISOTeam has zero treasury shares at the moment. According to their announcement, they have three months from the date of announcement (i.e. 30 Dec 2015) to do share buy backs. In the event that they don't have enough treasury shares, they will settle the remaining purchase consideration in cash within three months from the date of the Agreement.

Here are my thoughts.

a) I would think as long as the share price is below $0.630, ISOTeam is likely to do share buybacks as it does not make sense to pay in cash (priced at $0.630 / share);

b) ISOTeam's average 30D and 100D volume are 64K and 94K shares respectively. With reference to Figure 1 below, there are several days where ISOTeam has less than 50K shares transacted. In fact, there are three days where less 1K shares were transacted.

ISOTeam is fairly illiquid hence if there are sellers, ISOTeam may just buy back as they will not know whether the next few days have any volume.

Readers, please read ISOTeam's announcement here as there are conditions precedent to be fulfilled for the proposed acquistion.

Figure 1: Historical data for the month of Dec 2015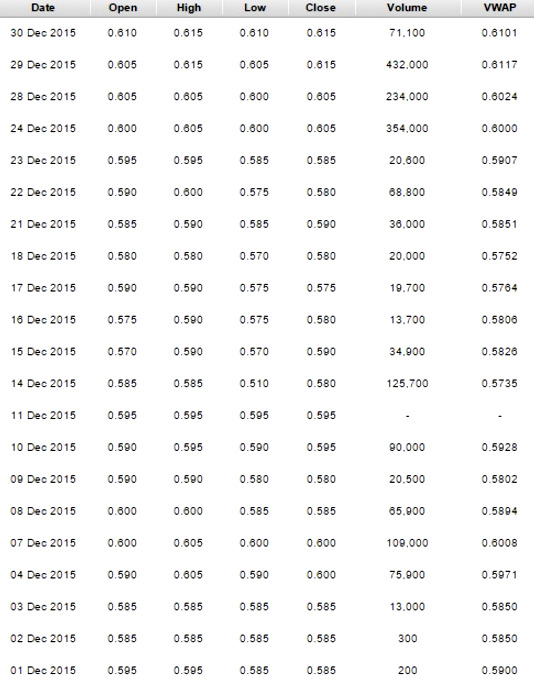 Chart outlook

With reference to Chart 1 below, ISOTeam has breached a multi time tested resistance $0.590 – 0.605 with volume expansion. 21D, 50D and 100D exponential moving averages ("EMAs) have risen and pulled apart after converging earlier. This is a positive sign. A sustained break below $0.570 will negate the mild bullish tinge in the chart. Nevertheless, it is noteworthy that the accuracy of chart reading is diminished due to ISOTeam's illiquidity.

Chart 1: ISOTeam has breached a multi time tested resistance $0.590 – 0.605
Source: CIMB chart 30 Dec 15
Conclusion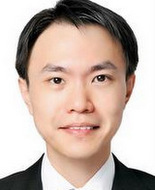 Ernest Lim, CFA, CA Singapore.This is just a short write-up on my thoughts of the acquisition. Readers can refer to my previous write-up on ISOTeam dated 29 Aug 15 here. Readers are encouraged to take a look at ISOTeam's corporate website for more information. http://isoteam.com.sg/

As mentioned previously, readers who wish to be notified of my write-ups and / or informative emails, they can consider to sign up at http://ernest15percent.com so as to be included in my mailing list. However, this reader's mailing list has a one or two-day lag time as I will (naturally) send information (more information, more emails and more details) to my clients first. For readers who wish to enquire on being my client, they can consider to leave their contacts here http://ernest15percent.com/index.php/about-me/

Disclaimer
Please refer to the disclaimer here