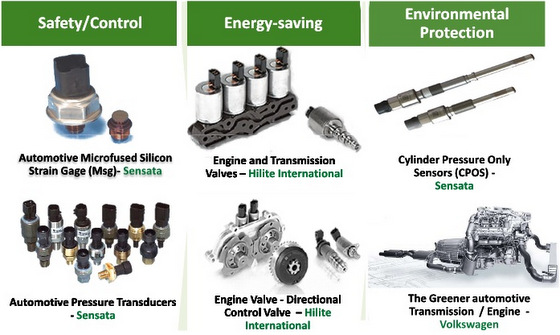 BASED ON CAPITAL appreciation alone, Innovalues has jumped 64.2% year to date as compared to -14.5% and -17.9% for STI and FTSE ST Small Cap Index respectively.
Thus, Innovalues can be considered one of the star performers in the small to mid-cap space.

Analysts polled by Bloomberg have an average target price for Innovalues of $0.970, which represents a potential capital upside of 24.4% for FY16F. But some investors or analysts whom I have talked to feel that Innovalues may not be as exciting as other stocks. Is this the case? Let's take a look at Innovalues' developments.

Company description

Innovalues was set up in 1997. It specializes in the manufacturing of customized precision machined parts and components. These include automotive components, printer rollers, mechanical devices, and sub-assemblies as well as surface treatment services. Customers include HP, Hilite International, Sensata Technologies etc

Investment merits
a) Positive industry dynamics
Innovalues operates in an industry with positive industry dynamics.
Firstly, according to Reportlinker dated May 2015, the global smart sensor market is estimated to grow at 11.5% CAGR from 2014 to US$9.2b in 2020. It is noteworthy that the global smart sensor market is largely driven by the Automotive (21%) and Industrial (37%) industry. Innovalues supplies more than half of the 50+ car sensors to Sensata. This 50+ car sensors is the average number of sensors in the cars. However, newer cars may have up to 90 sensors. Thus, there is still room for growth. Besides automotive, there is scope to venture into industrial sensor market.

Secondly, the automotive sector is set to be driven by tighter standards for emission and safety which is likely to fuel demand in components to improve the environmental credentials of vehicles and safety related features for higher safety standards for vehicles.

Thirdly, according to Bloomberg, China automotive sales surged 18% in Nov, the strongest gain in nine months and the fourth consecutive month of gains after declining in Jun and Jul. To a certain extent, this increase was attributed to the sales tax cut from 10% to 5% for cars with engine capacity of less than 1.6 litres.

Overall, this continues to bode well for the automotive sector and likewise for Innovalues.

b) Office automation ("OA") is likely to improve in FY16F

According to CIMB Research, HP has awarded Innovalues a contract to manufacture rollers (This product uses 7-8 rollers per printer vs 2-3 rollers in previous printers). This contract is at the initial phase hence the gradual ramping up of production is likely to be a driver for OA sales;

c) Automotive – possible further growth in FY17F

According to CIMB Research, Innovalues is in discussion with Hilite International for a new transmission system. If it materialises, it is likely to contribute in FY17F and beyond.

d) Possible dividend surprise

With its strong cash flow and little capex plans for FY16F (major capex plan in FY17F for the above transmission system if it gets), there may be scope for a generous dividend to be announced in their full year results in Feb 2016.

e) Net beneficiary of a rising USD
According to DBS Research, every 1% increase in USD/SGD exchange rate is likely to raise Innovalues' profit before tax by 1.3%.

f) Potential takeover target

Innovalues was established in 1997 by Mr Goh Leng Tse. Mr Goh, as of today (after almost 20 years), continues to helm the business. Innovalues may be a potential takeover target as smart money continues to look for interesting companies with aging founders.

g) Investor relation activity gains traction next month

Innovalues continues to be active in engaging the investment community on its developments. For example, it is going to present in a Shenzhen conference on 8 Jan 2016 and is hosting a site visit for the analysts on 14 Jan 2016 (e.g. CIMB Securities, DBS, KGI, Kim Eng, OCBC, RHB, UOB etc).

Nevertheless, it is noteworthy that such events are subject to change.

Investment risks

a) Volkswagen – cheating on emissions

Volkswagen's emission test cheating scandal mainly revolves around diesel engines. However, according to Reuters dated 16 Nov 2015, Volkswagen reported more gasoline engines had emissions cheat device. However, it is noteworthy that Innovalues' direct sales exposure to Volkswagen is around 1% whereas its overall direct and indirect sales exposure (through Hilite International) to Volkswagen is less than 10%.

Notwithstanding the above, if Volkswagen issue deteriorates, it may cast a pallor over Innovalues' share price.

b) Quarterly results may be lumpy at times

Financial reporting has a cut-off point whereas business activity is continuous. Innovalues' quarterly results may occasionally be lumpy depending on when their customers book their numbers. For example, some customers may choose to book their numbers in Jan 2016, instead of Dec 2015 which may affect Innovalues' quarterly results. This should not be construed as deteriorating company fundamentals, as long as the sales are booked in the subsequent quarter.

Valuations

Innovalues is a net cash company with S$17.4m net cash. It generates S$16.5m cash flow from operations in 9MFY15. Based on Table 1 below, Innovalues trades at 9.6x FY16F PE vs the industry average of around 14.3x. Innovalues' estimated dividend yield is 4.1%, higher than the industry average of 3.0%.

Table 1: Comparison of Innovalues vis-à-vis its peers


Chart outlook

With reference to Chart 1 below, Innovalues' chart looks bullish. All the exponential moving averages ("EMAs") are rising along with ADX. ADX closed at 22.4 which is indicative of a trend. Indicators such as MACD and RSI are strengthening. OBV is approaching near an all-time high. During the weakness in the equity markets over the past three weeks, Innovalues has successfully tested the resistance turned support around $0.735 (lowest was $0.740) which is another positive. Overall, chart looks positive. A break below $0.725 – 0.735 negates the bullish tinge in the chart.
Near term supports: $0.775 / 0.765 / 0.750
Near term resistances: $0.810 / 0.840 / 0.860
Chart 1: Innovalues' chart looks bullish


Source: CIMB chart as of 24 Dec 15
P.S: I have first done a technical write-up on Innovalues on 23 Oct 2015 when it was trading at $0.720. It hit my eventual technical target price of $0.840 on 19 Nov 2015.
Conclusion
Amid the positive industry dynamics, net cash position, strong operating cash flow, possible dividend surprise and lower valuations relative to peers, Innovalues seem to be a company to watch out in 2016. However, Volkswagen ongoing issue and potential lumpy quarterly results are noteworthy factors for consideration. Readers who are on my website sign up list will also receive DBS unrated report dated 19 Nov 2015. Readers can also surf Innovalues' company website at http://www.innovalues.com/ for more information.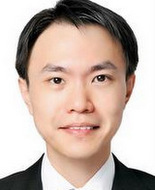 Ernest Lim, CFA, CA SingaporeAs mentioned previously, readers who wish to be notified of my write-ups and / or informative emails, they can consider to sign up at http://ernest15percent.com so as to be included in my mailing list. However, this reader's mailing list has a one or two-day lag time as I will (naturally) send information (more information, more emails and more details) to my clients first. For readers who wish to enquire on being my client, they can consider to leave their contacts here http://ernest15percent.com/index.php/about-me/
Disclaimer
Please refer to the disclaimer here