IT'S NOT every day that the chairman of a big company decides to visit a peer who is a business rival too (and is welcome with open arms).

Certainly, he would not do so if he views the latter as being of dubious credibility.

I have come across news which I consider significant on Sino Grandness' weibo page. The news is that on 16th November 2015, China Huiyuan Juice Group's Chairman, Zhu Xinli, visited Sino Grandness' HQ in Shenzhen and met up with CEO Huang Yupeng.

One is China's chief producer of orange juice, the other the chief producer of loquat juice

The webpage was splashed with 13 photos of the visit, a few showing the two bosses in a jovial mood.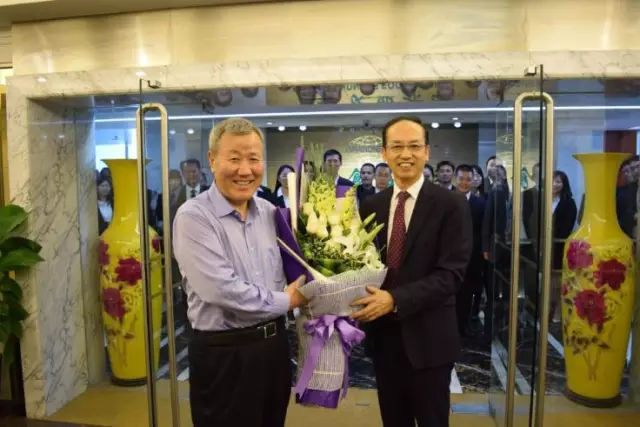 L-R: China Huiyuan Juice Group's Chairman Zhu Xinli, and Sino Grandness CEO Huang Yupeng.
China Huiyuan was founded in 1992 and is currently listed on the Hong Kong Stock Exchange.

Based in Beijing, it is one of the top 5 juice producers by value in China according to Euromonitor.It is the largest player in several sub-categories such as "100% Juice" and "26%-99% Concentration Juice" according to AC Nielsen.

It achieved RMB 4.6b revenue in 2014 and RMB2.6 b revenue in 1H 2015 alone.

The business potential of China Huiyuan as far back as 2008 had attracted the attention of Coca Cola. That year, the Chinese government blocked Coca Cola's attempt to buy out China Huiyuan on anti-monopoly grounds.


According to the website, during the visit, Mr. Zhu was given an introduction to Sino Grandness followed by discussions about trends in the beverage industry.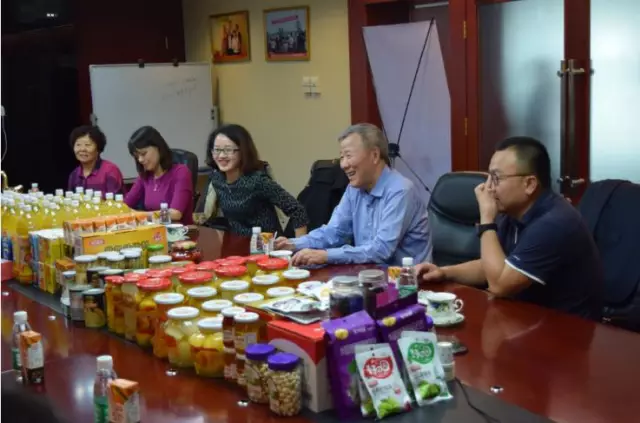 "This meeting has opened doors for possible future exchanges and cooperation between the companies," according to a caption on the webpage.


In my view, this meeting is significant as it reflects well on Sino Grandness' rapid growth in size and reputation over the years.

More importantly, the visit by China Huiyuan's chairman should go some way to clear doubts held by some skeptics regarding the authenticity of the scale of sales reported by Garden Fresh, the beverage subsidiary of Sino Grandness.

For more on Zhu Xinli, see Forbes story.