Excerpts from analyst's report

RHB Research analyst: James Koh


We attended a company-organised analyst plant trip in Vietnam last week.

This gave us the opportunity to observe first-hand Japfa's growing poultry, swine and feedmill business in its second-largest market after Indonesia.

We also met up with country managers from Myanmar and India, who shared the Japfa's progress in building up an integrated and credible regional agri-business.
More than just Indonesia. Japfa owns 57.5% of Japfa Comfeed Indonesia (JPFA IJ, SELL, TP: IDR370), the vehicle for all its Indonesian operations. While the latter still accounted for 66% of 1H15 group revenue, management has been actively building up Japfa's businesses in other growth markets – ie India, Vietnam, Myanmar and China – and products, ie swine, dairy and consumer food. We also met with most of its other country managers based outside Indonesia during our trip.

Growing swine business. We visited the Dong Nai Swine Farm on the outskirts of Ho Chi Minh City, which is one of Japfa's 16 parent stock farms in Vietnam. This is a relatively newer business for the company, but is fast growing on the back of a fragmented market share. With the existing infrastructure of its grandparent/great-grandparent stock, there is potential for Japfa to double its current annual capacity of 300,000 heads. It can also replicate this model in its other markets in the future.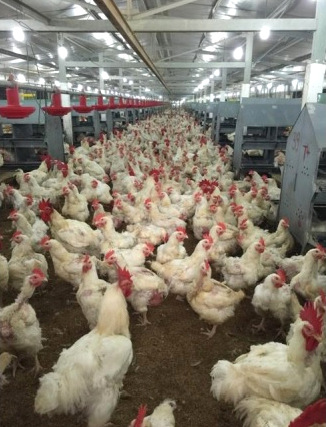 Parent stock chickens used to lay eggs for DOC (day-old chicks). Photo: RHBFeedmill and poultry farms. We also visited Japfa's poultry breeding farm in Binh Thuan and its adjacent feedmill plant. The company is now the third-largest player for day-old-chick (DOC) production in Vietnam, with an annual capacity of 52m DOCs. The feedmill industry is expected to consolidate, with more than 50% of the market still held by small-scale players. We estimate Vietnam as a market currently accounting for around 15-20% of Japfa's profitability.

Near-term challenges in Indonesia. Due to weak demand and over-capacity, Japfa's main market – Indonesia – posted a loss. This resulted in group core net profit declining by 13.6% YoY to USD14.3m. Its performance in other markets has been strong though, with core net profit growing to USD16.9m (from USD3.7m) in the same period.

We believe Japfa has leadership positions in enduring businesses in the long term. However, short-term profitability may suffer from cyclical over-capacity. Annualising its 1H15 core net profit indicates that the stock is trading at 14x P/E.

Full report here.