THE IMPENDING interest rate hike by the Federal Reserve has prompted Credit Suisse to issue a cautionary note on Singapore REITS.
There is good news though: Retail REITs are likely to benefit from retail consolidation as tenants move to better-performing malls that are close to transport hubs (e.g., Plaza Singapura, Westgate, Causeway Point, Northpoint). Its top pick among REITS is Capitaland Mall Trust, the least exposed to higher borrowing costs.
It recently upgraded Capitaland Mall Trust to 'Outperform' (from Neutral) with a 12-month target price of S$2.34.

Below is an excerpt from a report by Credit Suisse analysts Nicholas Teh and Daniel Lim.
» No worries over borrowing cost
» High exposure to suburban malls
» Headroom for acquisitions and asset enhancement initiatives


No worries over borrowing costs
"Some 99% of Capitaland Mall Trust's borrowings are hedged while its debt maturities are well spread out through to 2027. Additionally, key assets such as Plaza Singapura, Tampines mall and Bugis Junction, operate at a clear 0.5-0.9 pp buffer to current valuer cap rates."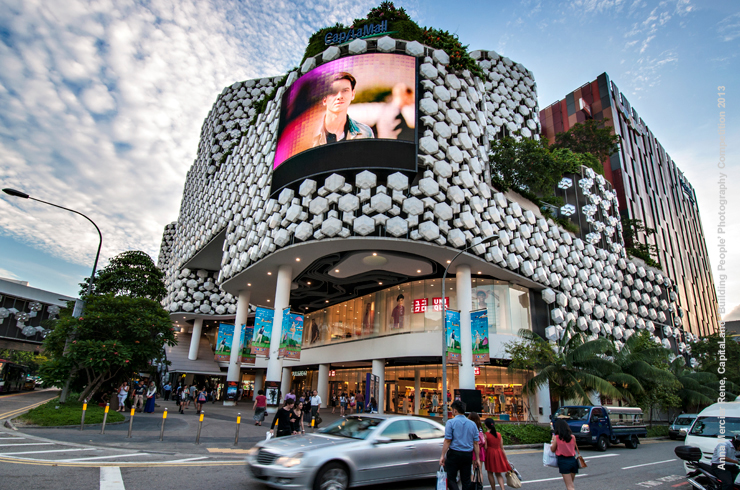 Capitaland Mall's Bugis Plus is a 7-storey retail mall with link bridge access from Bugis Junction, where the MRT is located.
Photo: Company
Suburban exposure with 54% of net property income from suburban malls
"Able to leverage off its network of malls to offer loyalty programmes, such as the Capitastar card (654k members), CapitaVoucher (S$59.2 mn sold in 2014) and CapitaCard (256k members).
"In the city centre, reversions in key malls, such as Plaza Singapura, Bugis Junction and Bugis+, have remained healthy."
Acquisitions and Asset Enhancement Initiatives (AEIs)
"Comfortable gearing limit gives it a debt headroom of about S$1 bn for future acquisitions.
"In terms of ROFR assets we believe that management could look to acquire the remaining 70% interest in Westgate (book value of S$645 mn) or Bedok Mall (book value of S$718 mn).
"Ongoing AEIs include the a reconfiguration of space at IMM and the creation of new spaces in Tampines mall and Bukit Panjang Plaza (BPP) with a total cost of S$69 mn and ROI of 8%.
"AEIs at Funan digital lifestyle mall could also be implemented, as the mall is hurt by competition from IT shows, while it also has an additional 380 sq ft of unutilised GFA."