Loquat juice from Garden Fresh on a shelf in a Tesco supermart in Hangzhou. Photo by NextInsight readerIT'S A common misperception that the IPO of Garden Fresh, the beverage subsidiary of Sino Grandness, had to take place by Oct 2014.

That probably arose from investors taking the Oct 2014 maturity date of the convertible bonds issued in 2011 as being also the deadline by which the IPO of Garden Fresh had to take place.

People viewed it as being critical that the IPO be launched by then in order for Sino Grandness to issue new shares of Garden Fresh to extinguish the bonds. Few knew that the maturity date could be extended by the bond holders.




Source: Circular to shareholders

As it turned out, bond holders representing only 19.5% of the bonds opted to redeem their bonds (for a total of RMB37.9 million). The rest of the bondholders exercised their right to extend the maturity date to 30 June 2015. (See press release).

An interesting deduction is that the bondholders saw greater value in the IPO shares of Garden Fresh instead of cash in Oct 2014 (or even cash in June 2015). It's the inverse of the saying "A bird in the hand is worth two in the bush."

In practice, thus, the IPO has to happen by 30 June 2015, failing which Sino Grandness has to fork out cash to pay off the bondholders.

Another related question that investors have been asking is: Why the apparent delay in the launch of the IPO?

Sino Grandness officials gave explanations in the company's recent results briefings, and here are our notes:


1. Sino Grandness started engaging relevant professional parties, including investment bankers and lawyers, from end-2013. Work by these professionals started in January or after Chinese New Year.

2. A key piece of work is the due diligence/verification/interview involving Garden Fresh's customers. HK Stock Exchange requirements now target 40-50% of the customers, instead of the top 10.

Garden Fresh has about 250 distributors based in more than 20 provinces in China. Thus, over 100 of these distributors are subject to scrutiny by the relevant professional parties who will visit them.

(We can infer that these professionals must be very vigilant in wake of the storm stirred up by 'newman9'. In addition, as a result of scandals involving channel stuffing by several brand owners, we believe the professionals are checking on distributors of Garden Fresh to assess their inventory movements.)

3. Sino Grandness is unable to commit to a date by which Garden Fresh will file for an IPO.

4. After filing for an IPO, consider that stock exchanges in HK, Taiwan, Singapore, etc are known to be taking a longer time, and are more stringent, in processing IPO applications than before. And typically, they do not, or are unable to, give a date by which everything will be settled.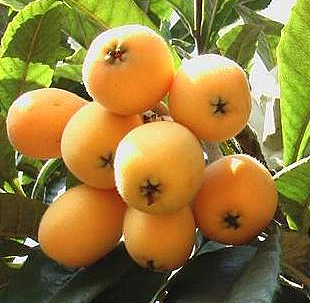 Loquat trees are most abundant in a few provinces in China, including Sichuan where Sino Grandness has built its first beverage plant. Photo: InternetGarden Fresh has achieved record beverage sales (particularly of loquat drinks) of RMB 623m in 3Q FY14, beating previous peaks of RMB 535m in 2Q FY14 and RMB 437m in 3Q FY13 by wide margins.
Garden Fresh has been under the spotlight following anonymous short-seller Newman9's allegations that it has overstated beverage sales between 15-26 times.

But it is unimaginable for Sino Grandness to have the temerity to report a fictitious record quarterly revenue for 3Q FY14.
The value of Garden Fresh should be obvious to potential investors even if the proposed IPO does not materialise for one reason or other:
| | | | |
| --- | --- | --- | --- |
| | 2013 | 2014 | % increase |
| 3Q sales (RMB m) | 434 | 623 | 43 |
| 9-m sales (RMB m) | 1,022 | 1,492 | 47 |
| 4Q sales (RMB m) | 371 | Yet to be announced | |

If Garden Fresh achieves sales of RMB 2,000m in 2014, its profit will be RMB 360m on a conservative assumption of 18% net margin. (The 18% net margin of Sino Grandness in 2013 incorporated the lower-margin vegetables that are canned under the house brands of major foreign supermarket chains.)

At a conservative 12x earnings, Garden Fresh will be worth RMB 4,320m. Its valuation will be higher if forward 2015 profit is taken into account.

A successful IPO will result in bondholders acquiring 23.4% of Garden Fresh that is worth RMB1,010m.

If the IPO does not materialise, the most Garden Fresh has to compensate the bondholders is around RMB 700m.

If Garden Fresh is indeed a valuable business, there should be no lack of suitors willing to inject money that can more than pay off the bondholders.

By the way, a little-known fact is the holders of the second tranche of convertible bonds (issued in 2012) had a right to accelerated redemption. They could have demanded to redeem their bonds after some of the 2011 bond holders redeemed in Oct 2014. That would have placed tremendous demand on Sino Grandness to fork out a tonne of cash --- but the scenario just didn't happen.

The deduction is, these bondholders, including Goldman Sachs, would like to own a stake in Garden Fresh if and when its IPO materialises.



This clause in the circular to shareholders essentially allows holders of convertible bonds issued in 2012 to redeem their bonds ahead of their Sept 2015 maturity if any of the holders of the convertible bonds issued in 2011 redeemed their bonds. As it turned out, none of the holders of the 2012 bonds decided to redeem.
Recent story: SINO GRANDNESS: CEO Flies To S'pore, Assures Analysts And Investors