Excerpts from analyts' report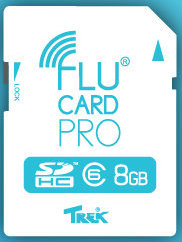 OSK-DMG analysts: Jarick Seet & Terence Wong,CFA

Trek's 3Q14 revenue surged 119% YoY to USD35.6m from USD16.3m while its NPAT jumped 144.5% YoY to USD0.76m, driven partially by increased sales to a number of new MNC customers, as well as its toy deal with Rely/Mattel which commenced in 3Q14.

9M14 NPAT to shareholders of SGD1.7m made up 81% of our estimate, well on track.

We expect its wireless Flucard orders from Rely/Mattel to surge, especially in FY15. Maintain BUY and SGD0.61 TP (56% upside).
♦ Toy deal kicking in. Trek 2000 International's (Trek) initial USD25m deal to supply its signature wireless Flucards to Rely/Mattel (MAT US, NR) commenced in 3Q14. This has led to 3Q14 revenue surging 119% YoY to USD35.6m from USD16.3m, and NPAT leaping 144.5% to USD0.76m from USD0.31m. Licencing revenue in 3Q14 grew 23% to USD0.6m, and may continue to increase going forward as sales increase.

♦ Exciting new projects in the pipeline – Cloud Stringers and consumer solid-state drives (SSDs). We expect the ramp-up of Cloud Stringers, a digital (cloud-based) marketplace that transmits and transacts online content globally, to commence by the end of the year. Furthermore, its partnership with Panasonic (6752 JP, NR) as well as multiple news agencies and freelance journalists could boost the content and number of users of this site.

In addition, its latest joint venture with Unimicron Technology Corp, a subsidiary of United Microelectronics Corp (UMC) (2303 TT, NR) to produce portable consumer electronics, may potentially contribute to its FY15 earnings.



♦ Poised for a great leap in FY15; maintain BUY. As the deal with Rely/Mattel just commenced in 3Q, we expect orders to pick up at a fast pace, especially in FY15.
We estimate OEM Flucard sales to double to USD100m in FY15 from USD50m in FY14, with Rely/Mattel contributing a significant portion as it looks to launch an educational toy into the US market by the end of FY14.
Going forward, with a number of exciting new projects lining up, coupled with its strong and successful research and development team, we are very positive on Trek's outlook and a potential strong comeback in FY15.
Maintain BUY with a SGD0.61 TP, pegged to a 16x FY15 P/E, implying a 56% upside from current levels.
Recent story: TREK 2000: FluCard sales to soar with Mattel partnership, says OSK-DMG