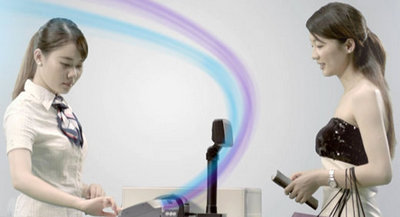 No cash? No problem! PAX makes shopping less of a hassle. Photo: PAXOriental Patron initiates PAX with 'Buy'

Oriental Patron Equity Research has begun coverage of PAX Global Technology Ltd (HK: 327), the world's No. 4 Electronic Funds Transfer Point of Sale (EFT-POS) terminal solutions provider, with a "Buy" recommendation and a target price of 4.00 hkd (recent share price 3.12).

The research house's target price is equivalent to 16x FY14E PE and 8x EV/EBITA.

"We hold a positive view on PAX's growth story.

"The major catalysts of its strong earnings growth are: 1) higher entry barriers for the industry, which require strong R&D capability; 2) concrete earnings growth in both China and emerging markets; 3) strong cash position for potential M&A opportunities," Oriental Patron said.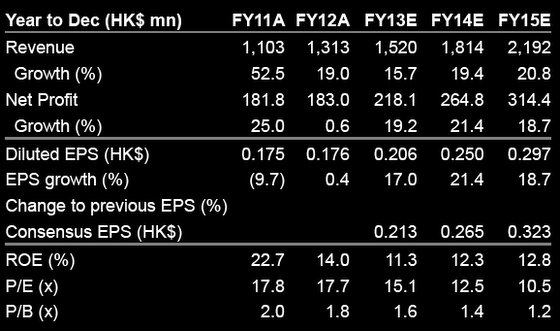 Oriental Patron initiates PAX with a "Buy" call. Source: OP

Robust China growth

With its R&D strength, strong market share in China and good relationships with clients, Oriental Patron believes PAX can enjoy ongoing growth in EFT-POS terminal sales.

These sales will be driven by 1) increasing retail sales and penetration rate of non-cash electronic payments; 2) increasing use of financial IC (integrated circuit) cards; 3) rising popularity of NFC (near field communication) payments and mobile payments.

"We believe China's EFT-POS demand will grow at a CAGR of around 25% in 2013-2015.

"As a leading POS machine supplier, we expect PAX's shipment volume to have a CAGR of 37% in China," the research house added.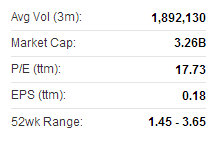 PAX recently 3.12 hkdRosy overseas outlook

Oriental Patron expects PAX to enjoy export volume and revenue CAGR of 25% and 34%, respectively, between 2013 and 2015.

"The higher entry barrier and long-term trust built up with clients blocks new players out of the market and supports PAX to secure its current global position.

"Leveraging on its experiences in China and Hong Kong and expansion of its footprint in emerging markets will provide another future growth engine for PAX."

The research house forecasts FY13E/14E earnings growth of 19%/21% for PAX.

"PAX's gross margin will remain stable at around 35% over the coming years, and should see net profit growth of 19% and 21%, respectively, in FY13E and FY14E."

PAX Global Technology Ltd is an electronic funds transfer point-of-sale (EFT-POS) terminal solutions provider. PAX is principally engaged in the development and sale of EFT-POS terminal products and the provision of solution services. PAX was listed on the main board of The Stock Exchange of Hong Kong Limited on 20 December 2010. The Group currently collaborates with over 35 partners worldwide on EFT-POS solutions. PAX Global ranked No.4 globally by shipment volume of EFT-POS terminals. PAX's EFT-POS products are sold to more than 70 countries and regions including the US, Singapore, Taiwan, Japan, South Korea, New Zealand, EMEA and Central Asia.


---

Guoco: 'Buy' call on Kingdee

Guoco Capital has assigned a "Buy" recommendation on software play Kingdee International (HK: 268) with a target price of 2.58 hkd (recent share price 2.34).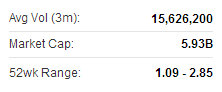 Kingdee recently 2.34 hkd"The counter retreated a maximum of 32.0% during a recent trading session from a peak in mid-October after touching our previous target price of 2.70 hkd, but found good support," Guoco said.

The research house added that Kingdee's share price trend relative to the benchmark Hang Seng Index also broke out from the downtrend since mid-October.

Guoco's cut loss for Kingdee is 1.97 hkd.

The consensus 2014 P/E on the software play is 23.8x with a consensus target price of 2.12 hkd.

Kingdee International develops and sells enterprise management software, e-commerce application software and middleware software.


---

See also: PAX GLOBAL HISENSE Ink Strategic Tieup, Major Order