Goldman Sachs' 78.22 yuan target price on BlueFocus represents a 45% upside.
Source: Goldman Sachs

BlueFocus Communication (SZA: 300058) is a renowned public relations company in China, providing public relations and brand management services.

Goldman Sachs' positive view on the PR firm is underpinned by BlueFocus agreeing to purchase the remaining 89% of Bojie Advertising.

"We believe the deal represents another step in BlueFocus' transformation into a comprehensive marketing services group.

"China's advertising and marketing industry totals 300 billion yuan, and is entering a phase of increasing consolidation, in our view."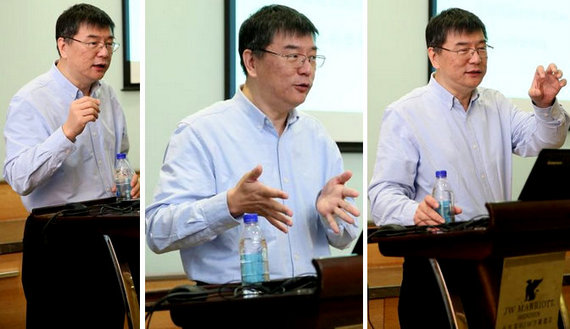 BlueFocus Executive Director Mr. Xu Zhiping explaining the firm's growth story earlier this year. Aries Consulting file photos

Goldman Sachs added that BlueFocus is accelerating its overseas expansion.

"The stock appears undervalued relative to its peers."

Goldman Sachs has a 12-month target price of 78.22 yuan on BlueFocus, which represents a 45% upside to current levels.


---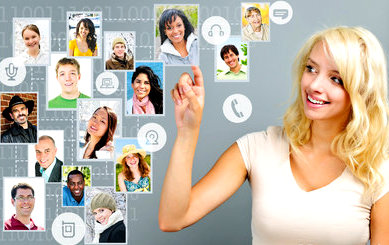 Beijing Ultrapower expands the functionality of cell phones.
Photo: BJ UltrapowerBeijing Ultrapower Software Co Ltd (SZA: 300002) develops and sells software products in the area of information technology operating management, and provides related technical services and systems integration services.

Goldman Sachs' positive view on Beijing Ultrapower is based on the research house's estimate that mobile games will accelerate Ultrapower's 2014E-2016E EPS CAGR to 20% from an organic 18%.

"We believe mobile games could be a strong pillar to complete Ultrapower's ubiquitous communication platform strategy by strengthening its content portfolio and enhancing overseas channels.

"We also see increasing game content on its mobile internet platform, and see the potential for more game distribution income," the research house said.

Goldman Sachs' 12-month target price of 35.20 yuan on Beijing Ultrapower is based on 1.23X PEG for the current business, and 37% premium for its mobile game business based on its pro-forma PEG valuation.


---

Ourpalm Co Ltd (SZA: 300315) develops, publishes and operates mobile content applications.

Goldman Sachs' positive view on Ourpalm is based on the belief that China's mobile game industry has entered a period of explosive growth, and Ourpalm has almost 10 years of experience in the field, with strength in mobile game development, publishing and operations.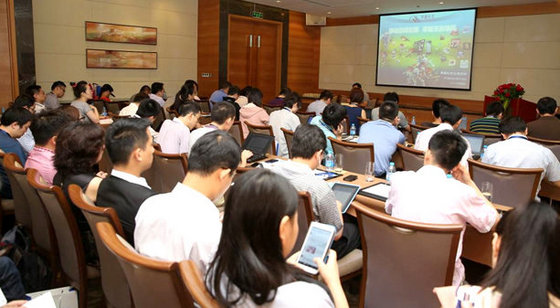 Ourpalm management met with investors this summer in Shenzhen keen on learning about the mobile gaming play's new offerings.      Aries Consulting file photo

"Ourpalm has a rich product line in 2013-14, including a number of high-quality games.

"The firm is pursuing growth organically and via M&As, and is using its capital advantage to improve its production chain and business structure through acquisitions," Goldman Sachs said.

The research house's 34.60 yuan target price on Ourpalm is based on 1.0X 2014E PEG and 2014E-2016E EPS CAGR of 53%.


---

See also:

BLUEFOCUS Wins Prestigious Forbes Award

CHINEXT: Fund Managers Trumpet August Entry Point

IT Firms Lead China Tech Rally