BLUEFOCUS: Breaks into global PR top 20

BlueFocus Communication Group (SZA: 300058) has leapt five places to No.19 on The Holmes Report for public relations firms worldwide.

The Holmes Report is the authoritative ranking of PR firms around the globe, which put Beijing-based BlueFocus at the No.24 global spot a year ago.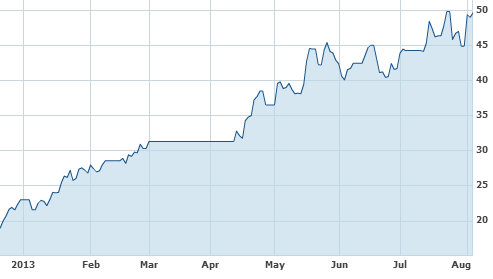 A-shares of BlueFocus have seen spectacular performance this year, with a 52-week range of 16.70-51.40 yuan. Source: Yahoo Finance

BlueFocus remains the largest PR play in the fast-growing Asia Pacific region, and the A-share firm enjoys the highest average sales growth – 39.8% -- over the past few years among the world's leading 20 PR firms.

The PR and investor relations (IR) firm, which went public in Shenzhen in 2010, has seen much of its rapid growth over the years come from an aggressive M&A campaign.

In April of this year, BlueFocus invested £36.5 million for a 19.8% stake in UK-based PR firm Huntsworth plc.
Shortly before that, BlueFocus made a major foray into the dedicated advertising field with its biggest acquisition to date – a 100% stake in Beijing Bojie Media – for around 1.8 billion yuan.

Bojie has several advertising contracts with various channels on China's state-run CCTV network.


---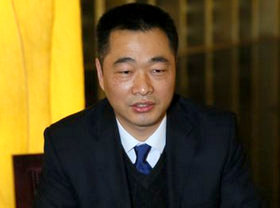 Meifeng Board Secretary Yang Dagao announced earlier this year it is diversifying into auto-fuel additives. Photo: Aries ConsultingSICHUAN MEIFENG: Growing now to profit later

Sichuan Meifeng Chemical Industry Co Ltd (SZA: 000731) -- a Sinopec-held leading chemical fertilizer play -- saw its first half revenue shrink 15.8% year-on-year to 3.23 billion yuan, leading to a 46.3% drop in net profit to 64.0 million.

The company cited an additional 560 million yuan in capacity expansion as a major reason for the bottom line pressure.

However, the Southwestern China-based firm was confident that new capacity expansion would boost prospects down the road.

Listed in Shenzhen in 1997, Sichuan Meifeng is among the top 10 urea manufacturers in China, owning an annual urea production capacity of over one million tons.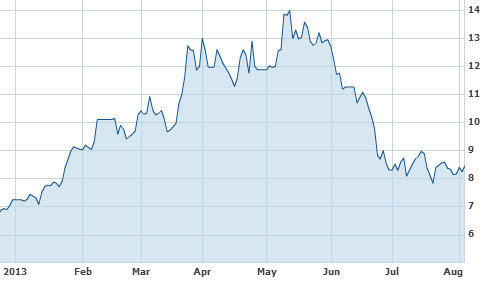 Sichuan Meifeng's A-shares have a 52-week range of 5.81-14.17 yuan.
Source: Yahoo Finance

The Shenzhen-listed firm recently announced it would join hands with investment group Messer to invest in industrial gas and liquid carbon dioxide projects.

First phase operations will begin in the second half of this year, and in 2012 Meifeng's two R&D projects in fertilizer production also obtained provincial expert recognition and approval.

---

See also:

BLUEFOCUS Assigned 'Buy' Call

MEIFENG: Fertilizer-To-Fuel Shift