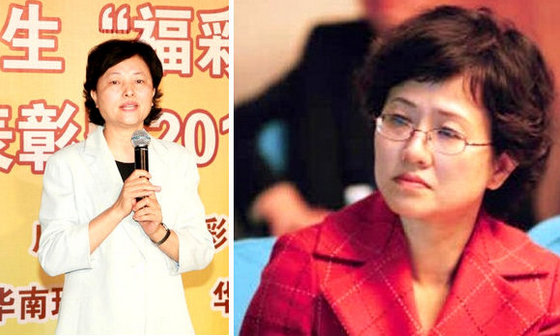 Low Profile, High-rise Success: Ms. Huang Xi made her fortune in real estate development.
Photos: gdcyl, whatsonxiamen


MS. HUANG XI is perhaps the booming coastal Chinese city of Xiamen's best known property developer.

But that doesn't mean the 51-year-old former middle school math teacher with a net worth of 1.3 billion usd is particularly media friendly.

The number of super-wealthy women in China is continually on the rise.

But like most of her fellow compatriots in the rapidly expanding US dollar billionaire club, Ms. Huang jealously guards her privacy.

In fact, a quick English-language search of the property baroness produces discouraging phrases such as: "low profile," "very private person" and "few media reports" about the woman.

That does not mean, however, that we can't get a telling glimpse or two into the former educator turned tycoon.


Xiamen is a prosperous city with a mix of old and new, the perfect place for Ms. Huang Xi's property group to call home. Photo: eroad

Born in 1962 in Southeastern China's Fujian Province, Ms. Huang grew up in the port city of Xiamen, one of the country's leading container ports and a city that offers clear views of Taiwan's offshore islands.

But it wasn't berths, cranes and containers that interested the young Ms. Huang – currently Xiamen's richest person.

It was the real estate sector that helped lift the young math teacher out of financial mediocrity and into glorious riches.

She is not alone in riding the property sector to enviable affluence as five of six Xiamen-based US dollar billionaires currently wear real estate baron hats.

After graduating from Xiamen's Jimei University and teaching mathematics to middle schoolers in Xiamen Xinglin Middle School for seven years, Ms. Huang began crunching the numbers herself and decided a drastic career change was in order.

With a level of foresight commonly seen among the mega rich, the 27-year-old math teacher joined Xiamen Good First Real Estate Co in 1989, a decision which eventually helped her become a self-made US dollar billionaire.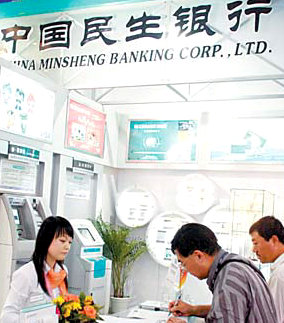 US dollar billionaire Ms. Huang Xi is China Minsheng Bank's top shareholder.
Photo: sinafinanceThe nineties ushered in a new era of economic rejuvenation in China now that the Cold War was essentially over and foreign direct investment – primarily from Hong Kong and Taiwan at first – began flowing in in earnest.

This of course led to some very white hot regional property markets across the PRC, with Xiamen being no exception.

Ms. Huang contributed to the rapid growth of Good First and was a vital asset to the company's previous owner, Chen Zhanghui, during the property play's early years of expansion.

The property conglomerate – in which Ms. Huang and her family now control 96% -- is heavily involved in the port city's residential and commercial development, and also has a hand in high-tech and financial investments, holding stakes in several large banks and securities companies in China.

"Good First is continually looking for opportunities to expand outward.

"Financial and real estate investments will remain the firm's core focus," Ms. Huang said in a rare media statement.

Ms. Huang is perhaps equally well known for her top shareholding position in China Minsheng Bank (HK: 1988; SHA: 600016), a financial institution renowned for its willingness to extend loans to up-and-coming small and medium sized enterprises (SMEs).

This meshes especially well with Ms. Huang's interests in the high tech sector, one in which upstart firms are looking for startup funds to get things going.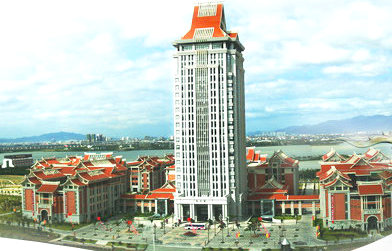 Jimei University, Ms. Huang Xi's alma mater. Photo: JimeiThis is especially true given Good First's strong preference for firms seeking to build up their own cutting-edge, proprietary technology warchests.

Ms. Huang's sector-based investment focuses of note include fiber-optics communications, automated optical inspection (AOI), smart technologies for the transportation industry, biotechnology and a host of others.

Good First is also a significant investor in Bank of Communications, Wuhan City Commercial Bank, Minfa Securities and a myriad of other financial sector plays.

Good First Group itself is – like Ms. Huang – described as a low-profile but prosperous real estate conglomerate based in Xiamen.

Good First manages projects in Xiamen, Zhangzhou, Quanzhou, Nanchang, Guiyang, Nanning, Jinan and other cities across China.

Given Ms. Huang's extremely broad investment portfolio – being heavily involved in property, finance, high-tech and even modern agriculture – it may be harder and harder for the US dollar billionaire to keep such a low profile going forward.


---

See also:

LUO QIANQIAN: Making Real Riches In Virtual Worlds


For more on Ms. Huang Xi, see:

http://www.whatsonxiamen.com/news33129.html

http://mm.17k.com/chapter/269699/6219916.html

http://www.chazidian.com/baike/807301/