Besunyen, CCTV-2 'Biggest Loser' a win-win

Besunyen Holdings Co Ltd (HK: 926) is working with CCTV-2 as a sponsor to launch China's first inspirational weight-loss reality show "The Biggest Loser."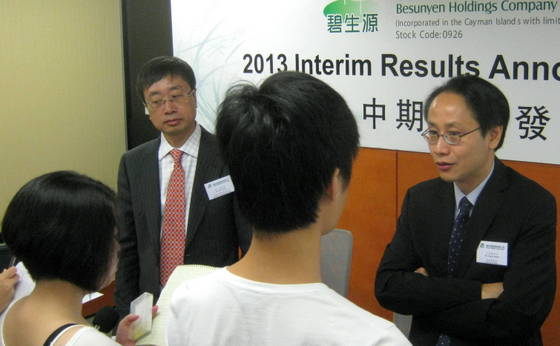 CFO Mr. Terence Wong (right) responds to media queries in Hong Kong earlier this year while Chairman and CEO Mr. Zhao Yihong listens on. NextInsight file photo

The show will document authentic weight-loss odysseys of contestants and chronicle the processes they undergo using healthy and scientific weight-loss methods.

The theme of the show -- "Keep Fit Together, Reclaim a Confident Life" -- adopts Chinese emotional expressions and styles to record the inspirational weight-loss adventures.

"Besunyen is aiming to build a brand for Chinese tea drinkers and is striving to promote the concept of a fashionable tea culture which promotes health and physical fitness by consuming therapeutic and slimming tea," said Besunyen Chairman Mr. Zhao Yihong.

The ongoing show on CCTV-2 invites celebrities who actively engage in physical exercise to share their own weight-loss tips, all of which brings more public attention to the show.



Besunyen recently 0.53 hkdBesunyen believes that through this cooperation, the public will enhance their knowledge of healthy weight-loss methods, raise awareness of healthy lifestyles proposed by Besunyen and achieve a deeper understanding of health concepts to which Besunyen has always adhered.

"The Biggest Loser" is based on a reality show of the same name which has gained huge popularity in the US with over 90 broadcast platforms.

The show is being broadcast from September to December 2013 every Sunday night during prime-time, with ten one-hour episodes.

Besunyen Holdings is a leading provider of therapeutic tea products in China, engaged in the development, production, sales and marketing of therapeutic teas and other health food products. The Group's products use exclusive formulas and are manufactured with high quality traditional Chinese medicine and tea leaves, providing effective, safe, affordability and convenience for those with mild chronic or recurring health problems as well as those seeking to maintain a healthy body and lifestyle. The majority of the Group's sales turnover comes from the Group's two best-selling products, namely Besunyen Detox Tea and Besunyen Slimming Tea. Based on a survey conducted by the China Southern Medicine Economic Research Institute in February 2013, these two products of the Group were both the leading products in the detox and slimming categories distributed through retail pharmacies in China. In terms of sales turnover, these two products accounted for a market share of 20.8% and 32.5% in the detox and slimming categories, respectively, in retail pharmacies in China in 2012. The Group's distribution network covered over 384 distributors in 31 provinces, autonomous regions and centrally-administrated municipalities in China as of 31 December 2012.


---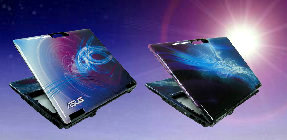 Ju Teng is the world's top PC casings maker. Photo: Ju TengJU TENG boosting production space

Ju Teng International (HK: 3336), the world's largest maker of computer and handset casings, has acquired land use rights for an industrial-use property in the Southwestern Chinese city of Chonqing for 145 million hkd.

Ju Teng entered into the new investment agreement with the Chongqing Shuangqiao Economic and Technological Development Zone Management Committee and Chongqing Economic and Information Technology Commission for the industrial park investment.

The Hong Kong-listed firm will establish a subsidiary in the industrial park and then acquire the land use rights of a parcel of land located in the industrial park with a site area of around 1,019 mu.

---

See also:

Weight Loss Teamaker BESUNYEN Substantially Slims Down Loss

JU TENG Initiated 'Buy'