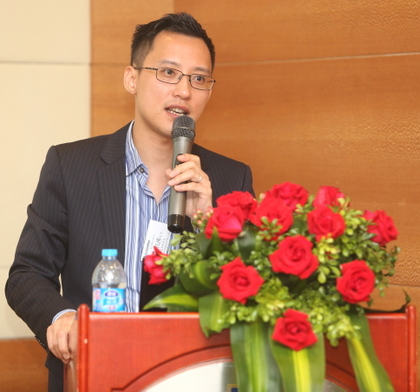 PAX Group Financial Controller Mr. Chris Lee addresses investors in Shenzhen recently. Photo: Aries ConsultingPAX wins order from top Indonesian bank

PAX Global Technology Ltd (HK: 327) , China's top Electronic Funds Transfer Point of Sale (EFT-POS) terminal solutions provider, said wholly-owned unit Pax Computer Tech (Shenzhen) has secured a tender with Indonesia's Bank Mandiri to provide 10,000 units of contactless R50 readers.

PAX Global's contactless R50 readers comply with the latest payment standards in accordance with VISA and MasterCard while enhancing the payment experience and customer loyalty by incorporating contactless credit cards, prepaid and debit solutions.

"Our continuing success with Bank Mandiri, the largest bank by assets in Indonesia, lets us expand our market presence there," said Leo Chang, Sales Director at PAX Global.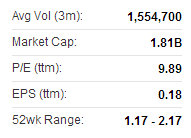 PAX recently 1.74 hkdPAX Global is principally engaged in the development and sale of EFT-POS terminal products and the provision of solutions services. PAX Global was listed on Hong Kong's main board on 20 December 2010.

The Group currently collaborates with over 35 partners worldwide on EFT-POS solutions, and ranked #4 globally by shipping volume of EFT-POS terminals. Its EFT-POS products are sold to more than 70 overseas countries and regions including the US, Singapore, Taiwan, Japan, S. Korea, New Zealand, EMEA. PAX Technology (Shenzhen), founded in July 2001 and a wholly-owned subsidiary of PAX Global, is principally engaged in R&D, production and sale of EFT-POS terminal products and the provision of a full range of solution services.


---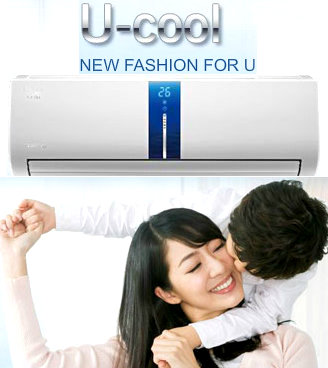 Gree is a 'Most Preferred' stock by UBS. Photo: GreeUBS: China bears dare not sell, bulls dare not buy

For overseas clients, UBS found during a roadshow that the biggest concern is who will eventually determine China's economic policies, and what their policy targets are.

"For now, unpredictable policy is the largest risk for the A-share market, so the most common responses we heard from overseas investors were 'we will wait and see', 'we do not touch A-shares', and 'we have no intention to trade' and we discovered that bears dare not sell, and bulls dare not buy," UBS said.

Investors hope the Chinese government will clarify its policy on four critical aspects:

1) what is the bottom line for GDP growth? 2) what is the government's attitude toward real estate financing? 3) what are the government's expectations for the RMB in the context of an economic slowdown and higher risks in the financial system; 4) will the government cut the reserve requirement ratio or interest rate to ease downside pressure on the economy, or will the government aim for a gentle 'hard landing'.

UBS is adding China Eastern Airlines (SHA: 600115; HK: 670) to its Least Preferred list as it believes business passenger traffic will remain in the doldrums, and tourism in July-August is unlikely to drive its main business profit out of a difficult situation.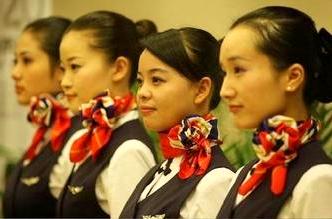 China Eastern is now on UBS's 'Least Preferred' list. Photo: planecc"We add Chalco (SHA: 601600; HK: 2600) to the Least Preferred list as we think given the possible exit of QE and the sluggish economic situation in emerging countries, commodity prices will continue to face downward pressure.

"As we upgrade Guangxi Liugong (SZA: 000528)from 'Neutral' to 'Buy', we remove it from our Least Preferred list."

UBS said its Most Preferred list now includes China Construction Bank (SHA: 601939; HK: 939), China Vanke (SZA: 000002), Yibai Pharmaceutical (SHA: 600594), Gree Electrical (SZA: 000651), Mongolia Yili Industrial (SHA: 600887), China Yangtze Power (SHA: 600900), and Kweichow Moutai (SHA: 600519).

"Our Least Preferred stocks are Yanzhou Coal (SHA: 600188; HK: 1171), Xinhu Zhongbao (SHA: 600208), and Maanshan Iron & Steel (SHA: 600808; HK: 323), China Eastern Airlines, and Chalco."


---

See also:

Why China Shares Investors Shouldn't Panic

PAX GLOBAL: China's Top EFT-POS Play Looking To Climb Higher