New Focus Auto wins nearly 100 million usd investment from CDH; major Morgan Stanley placement plan
New Focus Auto Tech Holdings Ltd (HK: 360; TWSE 9106) said it has entered into definitive agreements for a 97.4 million usd investment from CDH Fast Two Ltd.

New Focus Auto has agreed to issue 1,262,564,333 ordinary shares at 0.30 hkd per share to which CDH will subscribe for 48,685,000 usd worth together with zero coupon convertible bonds of New Focus for another 48,685,000 usd.

The deal is subject to shareholder approval.

In connection with the CDH investments, New Focus Auto has also entered into a placing agreement with Morgan Stanley & Co in which the latter has agreed to subscribe for up to 1,060,673,334 new shares at 0.30 hkd per share, amounting to some 41 million usd.

In addition, New Focus Auto Executive Director and CEO Mr. Raymond N. Chang has agreed to subscribe for 51,866,667 new shares at 0.30 hkd per share.

New Focus Auto will use the proceeds of the placing and Mr. Chang's subscription to redeem all existing convertible bonds and to fund any costs and expenses incurred.

"I believe the CDH investment is a very significant affirmation of the strategic changes we have been making at NFA over the last 12 months, and we look forward to working with CDH to build a leading company in China's automobile after-sales service market," said Mr. Chang.

With the injection of new funding from CDH, New Focus hopes to significantly improve its liquidity position and overall financial strength.

Managing Director of CDH Investments Mr. Wang Zheng Yu said: "NFA is an experienced sector leader in Greater China region and a great platform to consolidate other automobile after-sales service players. We'd like to build a global leading player in this sector."

Proceeds from the CDH investments are designed to provide capital to carry out expansion strategies through potential acquisitions and new store openings.

New Focus also expects the CDH partnership will bolster its position as a market leader in China's fast growing automobile after-sales service industry.

Following the deal, CDH will become New Focus Auto's single largest shareholder, and will have the right to nominate seven directors as well as the right to appoint the CFO.

NFA Group focuses on the operation of auto chain services network in the Greater China region. With around 90 stores under its direct ownership, NFA Group currently controls the largest independent auto after-market services network in the Greater China region. In addition, NFA Group develops, manufactures, and distributes a wide range of auto accessory products both overseas and in the PRC market.



CDH Investments, founded in 2002, is an international alternative asset fund manager focusing on investments in private equity, venture capital, real estate and public equity markets. CDH Investments manages over US$10 billion from more than 100 international and domestic institutional investors, including sovereign wealth funds, China's National Social Security, international pension funds, endowments, family offices and fund of funds. It also manages investments from both domestic and international high net worth individuals. CDH Investments has more than 70 investment and other professionals operating in offices in Hong Kong, Beijing, Shanghai, Singapore, Shenzhen, Jakarta and Ho Chi Minh City. It ranked 1st in the "Best Chinese PE Investment Institutions" league table according to Forbes China in 2012.




---

Bocom: AUTO SECTOR 'Market Perform'

Bocom International says it is giving Hong Kong-listed automakers a "Market Perform" recommendation.

"In 2011, auto ownership per thousand people in China was about 70 units. Compared with the developed countries, there is still plenty of room for China's auto ownership to grow, especially in the central/western regions," Bocom said.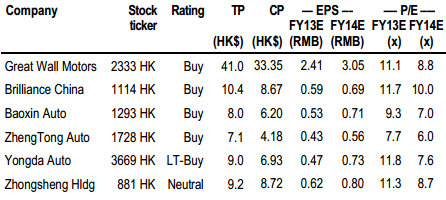 Source: Bocom

The research house estimates China's auto market will keep growing over the next 5-10 years.

"In the short term, auto sales growth will be influenced by the economy. Specifically, for 2013, we expect the modest economic recovery and low inflation to facilitate the recovery of sales growth, but restriction on auto purchase is a potential risk."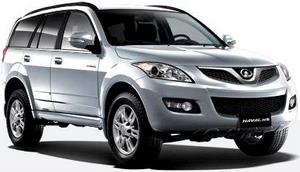 Great Wall's SUV. Photo: CompanyBocom expects overall auto sales to reach 21.5 million units in 2013, up 11.4% y-o-y, higher than the 4.3% seen in 2012.

Growth in 2H13 should be lower than that of 1H13 due to a higher base and restrictions on car purchase.

"With the continuous growth of China's auto market, the growth of auto ownership is accelerating, generating potential demand from: 1) auto replacement, which will benefit SUVs and luxury vehicles; 2) expansion of the after-sales services market, which will benefit the dealerships; and 3) expansion of the second-hand market, which will benefit both the auto makers and dealerships."

Auto sector highly seasonal

Usually, the beginning and the end of a year are the peak seasons whereas the rest of the year is the low season.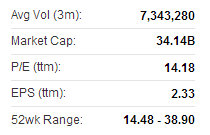 Great Wall recently 33.1 hkd"The low season is characterized by sequential sales decrease, prompting dealerships and manufacturers to increase discounts in order to clear inventories, causing a decline in margins," Bocom said.

Bocom's "Top Pick" among carmakers is Great Wall Motors (HK: 2333).

"We expect the growth of SUV sales to reach 30% this year. As SUVs are the largest product segment of Great Wall Motors, the company will benefit from SUV growth."

Bocom estimates Great Wall's 2013 sales volume to increase by 22.4%, which is still subject to upward adjustment.

Its target price for Great Wall is 41 hkd.


---

See also:

BYD AUTO: Back In The Fast Lane?