Main reference: Story in Sinafinance by blogger "wujiang"

I'm from Chongqing, China's biggest municipality by size and a region known for having some of the hottest dishes in the land.

The property market here has also been heating up over the past decade or so with a healthy flow of newcomers moving in to chase jobs within a myriad range of new industries setting up shop in the city.

I'm 29 now and have been investing in A-shares for the past 11 years, but I can tell you that it hasn't always been a bed of roses.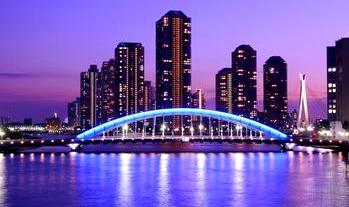 The southwestern Chinese city of Chongqing has often seen its property market as hot as its famous spicy cuisine. Photo: baikeFor the first seven years or so, I lost a lot of money buying and selling domestic stocks and have often found myself at the bottom of the barrel looking up, wondering how I fell this far.

To be honest, I've been driven as much by ambition as by envy as I've seen a fair share of my peers making money in both bull and bear markets.

This has kept me from giving up and propelled me to do more homework before making my next moves.

But beginning in around 2009, or around a year after Wall Street sneezed and the world caught a cold, my shifting portfolio began slowly earning its keep and padding my pockets.

Although I can't say I've built up anything close to a big enough nest egg to retire on yet, I have managed to wring enough money out of equities to land myself two property purchases so far in Chongqing.

Neither is much to write home about, with both small but new units totaling just 110 square meters, and I also have over 100,000 yuan in the bank.

It just feels right to have something tangible to my name like property assets to call my own.

Let's face it... I can display on demand my paper assets in stocks and bonds in an instant, but the former could plummet by 50% in value in any given trading week.

These intangible stock ownership certificates have enabled me to get 110 square meters of concrete assets – literally – under my feet, though they could also plunge in value by 50% following a potential property bubble burst.



Recent China shares performance. Source: Yahoo Finance

But while a printout proving I own 10,000 shares of Company A might suddenly be worth half of what it was a week ago, it's still just a piece of paper after all.

On the other hand, a home worth half its value is still going to have at least four walls and keep the rain off my head.

Therefore, I wish I could make some stock picks for you today, or point to sectors that I think are about to catch fire.

But I am not big on giving away secrets of the trade.

Instead, I just want to urge investors to remember the importance of fixed, immovable assets and how even an underwater mortgage can apply to an immovable and well-built apartment unit.

So when you finally get your head above water and have gathered a few chips on your corner of the table, sometimes it's wise to cash in a few for a tangible asset like property rather than wildly going all-in on a new hunch.

Everything in moderation – and proportion – as they say.

---