COMTEC SOLAR Systems Group Ltd (HK: 712), a global leader in manufacturing high quality monocrystalline solar wafers, boosted its January-March revenue 9.5% to 239.2 million yuan year-on-year, thus swinging to a net profit of 10.6 million.

This was mainly attributable to a strategic shift toward offering the firm's premium product "Super Mono Wafers" which enjoyed increasing market demand.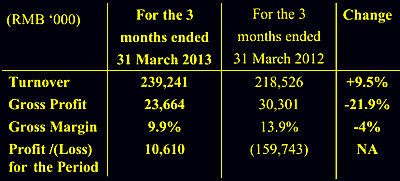 As a result of improved production efficiency, stringent cost controls and a lack of non-cash accounting impacts from the repurchase of convertible bonds in the first quarter, Comtec was able to swing to the January-March net profit, a turnaround from a net loss of 159.7 million yuan a year earlier.

During the period, Comtec strengthened its cooperation with well-established global customers with solid financial conditions.

The Hong Kong-listed solar play has maintained a healthy financial position with net cash of approximately 103.2 million yuan as at 31 March 2013.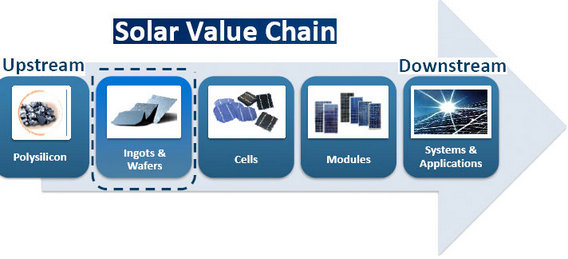 Comtec focuses on ingots and wafers within the solar chain and is thus less prone to downside amid the ongoing global trade spats which focus more on modules and panels. Image: Comtec

Furthermore, Comtec has completed the qualification process with Japan-based customers and has commenced pilot shipments this month.

"The consolidation in the PV (photovoltaic) industry continues. Amidst this highly competitive environment, we managed to improve our operating performance and financial positions," said Comtec Chairman John Zhang.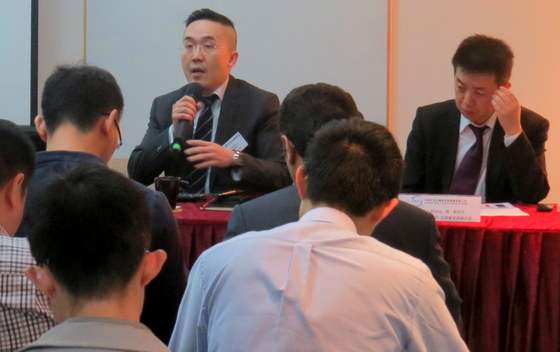 Break in the Clouds: Comtec Solar CFO Keith Chau replies to investor queries earlier this year with Chairman John Zhang to his left. Photo: Aries Consulting

He said he credits the firm's strategy of focusing on cost-effective and differentiable premium products for its first quarter turnaround.

"Also, we are very pleased to have completed the qualification process with Japan-based customers. We believe Comtec Solar has a strong position in the 'Super Mono Wafer' market which is proven by the qualification of our products by the leading high efficient solar cell companies in the global market.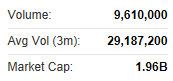 Comtec recently 1.51;
52-wk range 0.63-2.19"It will drive the continuous growth of our business in the future," he said.

Comtec will continue to evaluate opportunities emerging from the industry consolidation.

"We would be interested in acquiring cost-effective secondhand equipment to support our expansion in Malaysia which would further strengthen our cost competitiveness.

"Looking forward, we will continue to focus on sustainable and healthy growth of the Group to maximize returns to our shareholders," Mr. Zhang added.

Founded in 1999 and tapped into the solar wafer industry in 2004, Comtec Solar is a leading high quality monocrystalline solar ingot and wafer manufacturer in the PRC and one of the pioneer manufacturers in the PRC able to massively produce Super Mono Wafers which achieve an average conversion rate of approximately 23%. With its production bases in Shanghai and Jiangsu, Comtec Solar focuses on the design, development, manufacture and marketing of high-quality solar wafers and has accumulated strong industry experience in the manufacture of semiconductor ingots and wafers. Currently, the Company supplies most of its solar products to the leading solar cell/module manufacturers. Listed on the Main Board of the HKSE on 30 October 2009, the Company is committed to enhancing product quality as well as developing new and innovative solar wafers. As it is well positioned to benefit from the growth of the solar PV industry, the Company aims to broaden its customer base internationally.
---