COMTEC SOLAR lands 500MW supply deal

Comtec Solar Ltd (HK: 712) inked a three-year wafer supply deal to supply Mission Solar Energy LLC with 500 MW of 156mm×156mm N-type mono crystalline silicon wafers for use in solar cells from June 2014 to July 2017.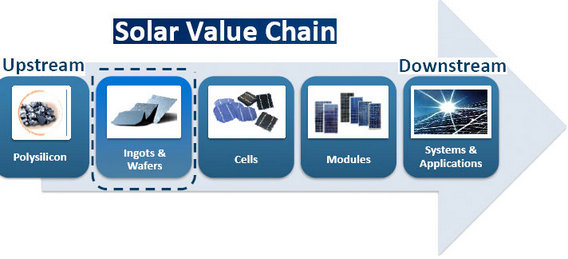 Comtec focuses on the ingots and wafers segment of the solar chain.    Source: Comtec

Under the deal, Mission Solar Energy is required to take delivery of a designated amount of mono wafers every month in accordance with the delivery schedule set out in the supply agreement.

Comtec's directors believe the supply agreement will enable the group to further strengthen and diversify its customer base as well as to gain further business opportunities with respect to the group's N-type mono crystalline silicon wafer products.


Comtec recently 1.45 hkd"The wafer supply agreement also serves to demonstrate the competitive advantages of the group in production technologies and product qualities in the solar industry, and its leading position in the high efficiency N-type solar wafer market," said Comtec Solar Chairman Mr. John Zhang.

Mission Solar Energy is a company incorporated in the state of Delaware, US, and is primarily engaged in manufacturing high efficiency solar cell and panels.

Founded in 1999 and tapped into the solar wafer industry in 2004, Comtec Solar is a leading high quality monocrystalline solar ingot and wafer manufacturer in the PRC and one of the pioneer manufacturers in the PRC able to massively produce Super Mono Wafers which achieve an average conversion rate of approximately 23%. With its production bases in Shanghai and Jiangsu, Comtec Solar focuses on the design, development, manufacture and marketing of high-quality solar wafers and has accumulated strong industry experience in the manufacture of semiconductor ingots and wafers. 
---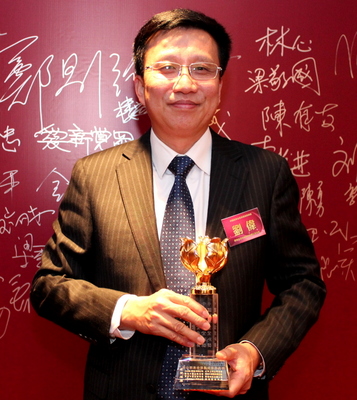 Yueyun Chairman Mr. Liu Wei with the "Listed Company with Most Growth Potential" trophy. Photo: Ta Kung PaoGUANGDONG YUEYUN inks new lease near Guangzhou Airport

Guangdong Transportation Engineering, a wholly-owned unit of Guangdong Yueyun Transportation (HK: 3399), inked a deal to lease offices in its property asset portfolio to lessees Guangdong Xinyue and Guangdong Xinyue Research Institute.

The leased premises are located on Airport Road, Baiyun District, Guangzhou for a term of one year from 1 January 2014 to 31 December 2014, mainly for office use, for a combined annual rental of over two million yuan.

As testimony to its robust revenue prospects, Guangdong Yueyun last month won the "Listed Company with Greatest Growth Potential" honor at the Golden Bauhinia Awards 2013 in Hong Kong.

"This award shows that our growth potential is widely acknowledged in the capital markets.

"We always attach great emphasis to the efficiency and quality of our business practices so as to achieve stable development," said Guangdong Yueyun Chairman Mr. Liu Wei.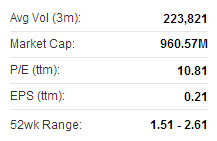 Yueyun recently 2.30 hkdHe added that Guangdong Yueyun will further exploit its advertising resources and optimize its business structurein an effort to gain new growth momentum and maintain its competitive edge.

Guangdong Yueyun Transportation Co Ltd is principally engaged in the provision of motor vehicle transportation and auxiliary services, integrated logistics services and expressway-related services.

It was founded in 1999 and listed on the Hong Kong Stock Exchange in 2005.


---

MING FAI ends strategic cooperation with American Hotel

Ming Fai International (HK: 3828) terminated its strategic cooperation with American Hotel.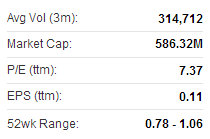 Ming Fai recently 0.84 hkdMing Fai said both parties conceived that the termination of the collaboration will lead to flexibility in developing new businesses, since the economies in the US and Europe had restored stability recently.

Ming Fai initially tied up with Illinois-based American Hotel Register Co in December 2012 to form Ming Fai-American Hotel Asia Pac and serve customers throughout the region.

Ming Fai is a leading global supplier to the hospitality, airline, travel and skin care industries. In November 2007, Ming Fai listed in Hong Kong, becoming the first China-based hotel amenities supplier to go public. Ming Fai has stepped into the cosmetics market in the PRC in 2009, launching professional skin care brand "everyBody Labo."
 
---

See also:

COMTEC SOLAR Wins Official Approval

YUEYUN TRANSPORTATION Wins Big

MING FAI Interim :Profit 45.8 Mln Hkd