CHINA WINDPOWER eyes 258 mln hkd via placement



China WindPower Group Ltd (

HK: 182), saw a top-up placing and subscription of up to 600 million shares by substantial shareholder Gain Alpha.

China WindPower placed the shares at 0.44 hkd per share, which represents a discount of approximately 15.38% to the closing price per share of 0.52 hkd on December 12.

That was the day immediately prior to the date of the placing and subscription agreement and a discount of approximately 11.47% to the average closing price per share of approximately 0.497 hkd for the last five trading days up to and including 12 December 2013.

"In view of the market conditions, the Directors consider that the placing and subscription represent a good opportunity for China WindPower to strengthen its cash resources and working capital position for the development of our wind power and solar businesses.

"The Directors are of the view that the terms of the placing and subscription agreement are fair and reasonable and in the interests of shareholders," said China WindPower Chairman Mr. Liu Shunxing.

The 600 million shares are currently held by Gain Alpha, which is beneficially wholly-owned by Mr. Ko Chun Shun, Vice Chairman and Executive Director of CWP.



"The Group is well positioned to accelerate the development of more solar and wind power projects, especially investment in solar power plants."

Mr. Yang Zhifeng, Executive Director and CEO of CWP, said: "We are delighted the placing is well-received by institutional investors, which reflects their confidence in our strategy to focus on the solar and wind power sectors in China.Gain Alpha will subscribe for 600 million new CWP shares after the placing, representing approximately 7.50% of the issued share capital of the company immediately after the completion of the placing and the subscription.

Assuming the maximum number of the placing shares are placed under the agreement, gross proceeds from the subscription will be 264 million hkd, and net proceeds around 258 million.


---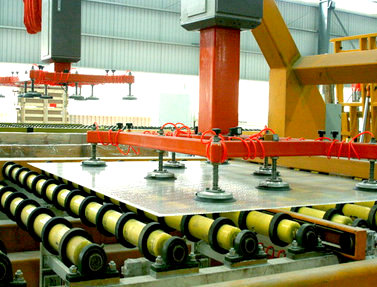 JP Morgan has initiated Xinyi Solar with an 'Overweight' call. Photo: XinyiJP Morgan initiates XINYI SOLAR with 'Overweight' call

JP Morgan has begun coverage of Xinyi Solar (HK: 968) with an "Overweight" recommendation and a target price of 1.3 hkd, which helped send the firm's Hong Kong shares soaring 25% on Friday to close at 1.42.

"Xinyi Solar has several growth impetuses including higher demand for solar modules and government subsidies in support of the industry," the research house said.

JP Morgan expects Xinyi's bottom line may show strong growth in the coming two to three years given the company's active efforts for business expansion and gradual participation in downstream sectors.

Xinyi Solar, with a market cap of nearly 8.1 billion hkd, is a China-based manufacturer of two principal solar glass products: ultra-clear photovoltaic raw glass and ultra-clear photovoltaic processed glass. The latter is mainly used in solar modules based on crystalline silicon technology.


---

See also:

CHINA WINDPOWER'S Big Solar Push