COURAGE MARINE Q3 turnover surges 46%

Dry bulk shipper Courage Marine Group Ltd (HK: 1145; SGX: E91) boosted its July-September revenue 46% year-on-year to 5.1 million usd on a higher vessel utilization rate.



Courage Marine boosted its July-September revenue 46% y-o-y to 5.1 million usd.
Source: Company

However, due to a 58% surge in the cost of sales and higher bunker and port charges, the third quarter bottom line swung to a net loss of 0.6 million usd compared to a net profit of 0.5 million in Q3 2012.

For the January-September period, Courage Marine increased its top line 14% to 15.4 million usd.

Overall, Courage Marine recorded a lower net loss of 2.2 million usd over the nine month period compared to a net loss of 9.2 million a year earlier due to lower fixed costs including insurance, crew fees and depreciation arising from the disposal of aged vessels during FY2012.

The BDI increased from the 1000 level in July 2013 to the 2000 level at the end of September 2013, and is currently at the 1500 level.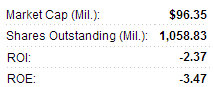 Courage recently 0.62 hkd with a 52-week range of 0.25-4.10.The dry bulk shipper recorded other gains of approximately 1.1 million usd in the third quarter due to the disposal gains arising from the sale of MV Panamax Leader.

Excluding the disposal loss and reversal of impairment loss in Q3 2012, the financial performance of the Group was similar when comparing Q3 2013 with Q3 2012.

There was a net decrease in cash and cash equivalents of approximately 9.6 million usd during the January-September period arising from the payment for acquiring a vessel and the repayment of part of bank borrowings.

The Group had cash and bank balances of approximately 12.3 million usd as at 30 September 2013.

The Board of Directors does not recommend the payment of an interim dividend on the ordinary shares for the current financial period.
---

ECS: Q3 net profit up 4.5% at 8.7 million sgd

IT supplier ECS Holdings Ltd (SGX: ECS) – which is nearly 90% held by IT products distributor VST Holdings (HK: 856) – boosted its third quarter bottom line 4.5% year-on-year to 8.7 million sgd.




ECS' revenue for the July-September period improved 11.4% year-on-year to 999 million sgd.

Meanwhile, January-September net profit for ECS

jumped 14.9% to 25.9 million sgd.



The growth in third quarter revenue was contributed mainly by the Enterprise Systems and Distribution segments.

July-September revenue from the Enterprise Systems segment grew by 32.3% year-on-year to 322.8 million sgd mainly driven by higher sales of networking hardware, servers, software products and enterprise storage systems.



The Distribution segment witnessed moderate Q3 revenue growth of 4.2% year-on-year to 668.4 million sgd mainly from increased sales of media tablets, consumer storage and printers, partially offset by a decrease in sales of notebooks.

Geographically, third quarter revenue from North Asia increased 8.5% year-on-year to 584.6 million sgd driven by stronger sales of servers, networking hardware and software products in the Enterprise Systems segment.

Southeast Asia's revenue for the July-September period grew by 15.7% to 414.7 million sgd mainly due to increased sales of consumer storage.

According to Gartner Inc, IT spending in the Asia Pacific region is forecast to reach 767 billion usd in 2014, a 5.5% increase from 2013.

Spending in China is forecast to grow 6.7% in 2013 and accelerate to 8.7% in 2014.

The decline in sales of notebooks was offset by the increase in sales of tablets as the IT landscape shifts increasingly towards mobility and cloud computing.

"This shift coincides with significant changes in the overall IT sector globally, which is transforming the roles played by companies previously focused either on hardware or software.

"Despite the changes and consolidation in the industry, ECS is well-positioned to experience continued growth as it has strong, long-standing relationships with the principals even as it continues to deepen and widen its distribution network in the region," said ECS Chairman Mr. Tay Eng Hoe.

ECS management plans to focus on growing its mobility business by expanding its distribution coverage and increasing its product range.

"Apart from consumer products, the Group is excited about the enterprise market as it continues to see promising results in that segment, which reported a 32.3% year-on-year growth in 3Q 2013," Mr. Tay added.

In view of the above, the Group expects FY 2013's performance to be better than that of FY 2012.


---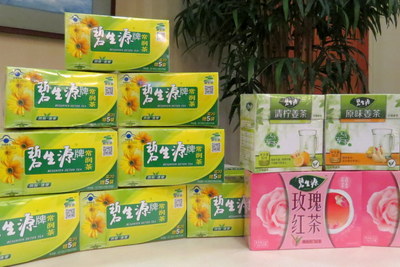 Besunyen's Detox Tea and Slimming Tea have market shares of 21% and 33%, respectively, in their categories in China.
Aries Consulting file photoBESUNYEN expects much better 2013

Therapeutic tea maker Besunyen Holdings Co Ltd (HK: 926) issued a profit alert saying it anticipates a much better full-year 2013 performance.

"The Board of Directors wishes to inform the shareholders and potential investors that based on information currently available to the Group, it is expected that the Group would record a significant decrease in the net loss for the year ending 31 December 2013 as compared to that for the corresponding period in 2012.

"The above change is mainly attributable to the improvement in expenditure control as compared to that for the corresponding period in 2012," said Besunyen Chairman and CEO Mr. Zhao Yihong.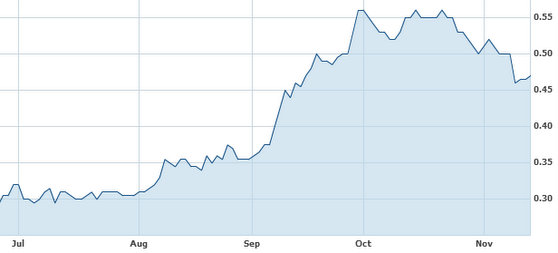 Besunyen's recent Hong Kong share performance. Source: Yahoo Finance

In 2012, Besunyen recorded full-year revenue of 475.2 million yuan with a net loss of 342.2 million.

Besunyen is currently working with CCTV-2 as a sponsor in launching China's first inspirational weight-loss reality show "The Biggest Loser," which is an advantageous promotional platform for Besunyen's body slimming tea products.

Besunyen Holdings is a leading provider of therapeutic tea products in China, engaged in the development, production, sales and marketing of therapeutic teas and other health food products. The Group's products use exclusive formulas and are manufactured with high quality traditional Chinese medicine and tea leaves, providing effective, safe, affordability and convenience for those with mild chronic or recurring health problems as well as those seeking to maintain a healthy body and lifestyle. The majority of the Group's sales turnover comes from the Group's two best-selling products, namely Besunyen Detox Tea and Besunyen Slimming Tea.

---
See also:

COURAGE MARINE Reduces H1 Loss

ECS HOLDINGS: 'More To Come From IT Boom'

BESUNYEN & CCTV Brew TV Show Tieup