Guoco: COMTEC SOLAR a 'Buy'

Guoco Capital said it is assigning a "Buy" recommendation to silicon ingot and wafer play Comtec Solar (HK: 712), with a target price of 2.70 hkd (recent share price 2.44).

"The counter surged 3.8% in a single day recently to hit a 52-week high.

"Its relative strength against the Hang Seng Index also saw positive breakout," Guoco said.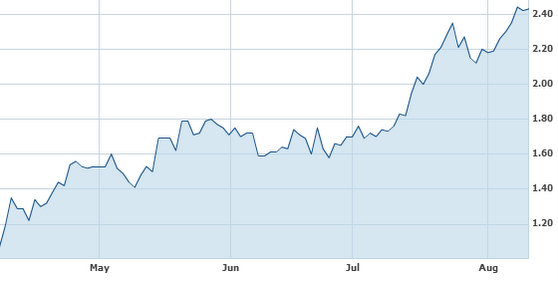 Comtec Solar's Hong Kong shares have had a bright summer. Source: Yahoo Finance

The research house has a cut loss of 1.94 hkd on the solar energy firm.

Comtec's consensus 2013 PER stands at 39.3 times with the consensus target price at 1.78 hkd.

Founded in 1999 and tapped into the solar wafer industry in 2004, Comtec Solar is a leading high quality monocrystalline solar ingot and wafer manufacturer in the PRC and one of the pioneer manufacturers in the PRC able to massively produce Super Mono Wafers which achieve an average conversion rate of approximately 23%. With its production bases in Shanghai and Jiangsu, Comtec Solar focuses on the design, development, manufacture and marketing of high-quality solar wafers and has accumulated strong industry experience in the manufacture of semiconductor ingots and wafers.


---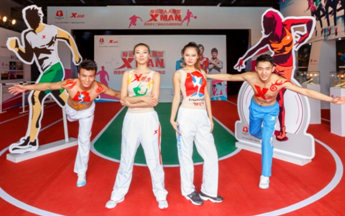 Xtep held a 12th National Games press conference in Beijing during which it launched its 'Love Sports, Everyone is Xman' campaign to promote public fitness initiatives. Photo: XtepXTEP: Named sole apparel sponsor of 12th National Games

Leading PRC fashion sportswear play Xtep International Holdings Ltd (HK: 1368) was named the sole apparel sponsor for the 12th National Games to be held in Northeast China from August 31 to September 12.

Xtep debuted its tailor-designed outfits for the prestigious sporting event to take place in Liaoning Province, with the Hong Kong-listed firm also officially kicking off the "From Gold Medal to Green Path" campaign as part of a nationwide public fitness initiative.

According to the program, Xtep will sponsor local sports bureaus to build public running tracks ("Green Paths") if the 14 sponsored delegation teams beat the previous record in terms of the total number of gold medals won, so as to promote the concept of public fitness in China.

The initiative echoes Xtep's slogan of "Love Sports, Everyone is Xman," and extends sports enthusiasm from the stadium to the public sphere, motivating the general public to participate in sports and promote fashionable and healthy lifestyles.



Xtep debuted its tailor-designed outfits with cultural and regional classic elements from different provinces for the 12th National Games Organizing Committee and 14 delegation teams.
Photo: Xtep

"As a leading fashion sportswear enterprise in the PRC, Xtep is committed to promoting the development of Chinese sports.

"As the largest premium sporting event in China, the National Games not only provide a platform for athletes to bring their potential into full play, but also ignite public enthusiasm for sports via widespread media coverage," said Xtep Chairman and CEO Mr. Ding Shui Po.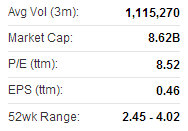 Xtep recently 3.96 hkdThis works in line with Xtep's brand strategy as it positions itself as a fashion sportswear brand and also emphasizes wide public participation so as to promote the idea of public fitness.

"During the 13-day event, the 'Xtep' trademark will be prominently displayed everywhere. Performers in the opening ceremony, torchbearers, reporters, judges and volunteers taking part at competition venues will all be wearing Xtep-brand apparel," he added.

This marks the third consecutive time that Xtep was awarded sole apparel sponsorship of the National Games.

---
See also:

COMTEC 'Outperform'

XTEP Celebrates 5 Years As Listed Fashion Sportswear Play