Yuanta: 'Slightly positive' on PRC property

Yuanta Research said it expects overall May property sales volume to fall on stricter controls in Tier I Chinese cities, which have affected the approval process of pre-sale permits.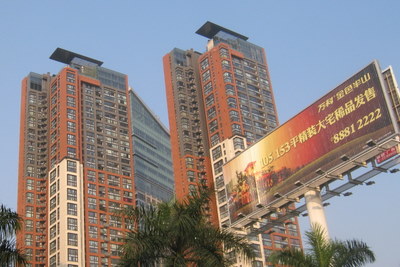 A Vanke property and billboard tower above Shenzhen. Yuanta expects the developer to face price control pressure.
NextInsight file photo"Nevertheless, we are turning slightly positive on the sector as we believe tightening measures will be limited in the near term, in order to prevent any unexpected economic slowdown," Yuanta said.

The research house said that policy risk should ease in the second half of 2013.

The NDRC has named the expansion of a personal property tax trial among its major tasks for 2013.

"We expect trials to be implemented in cities with high ASP growth, such as Hangzhou and Shenzhen, while stock housing should be exempt.

"From experiences in Shanghai and Chongqing, the impact on property sales should be limited given the already low tax rate, limited scope of taxation (with only a few categories of housing taxable under the current criteria) and also the generous exemptions."

New launches halted in Beijing, ASP/volume likely to drop

Following strict administrative price controls, Beijing's housing authority has revoked pre-sale permits for 40 property projects from developers including Vanke (SZA: 000002), Poly Real Estate (SZA: 600048), Financial Street Holdings (SZA: 000402) and Longfor (HK: 960) as their projects are deemed to be overly priced.

"We anticipate volume to be generally weak as new launches are delayed. However, we do not expect these administrative price controls to last long as ASPs in Beijing are already slowing down."

Investment strategy

Yuanta estimates suggest the sector is currently trading at an attractive 33% discount to its NAV.

"Despite the disappointing China PMI number and property tax expansion, we are turning slightly positive on the sector as we believe further tightening measures will be limited in the near term, as the government looks to prevent any unexpected economic slowdown.

"Policy risk should gradually be eased in 2H13."

---

Daiwa: Not concerned about property sector

Daiwa Capital Markets said that despite slower-than-expected economic growth in the PRC, it is not worried about China's real estate sector.

"We're concerned about China's economy but not much about its property sector. The investors we met with have concerns about China's economy, especially in the light of the relatively disappointing macro data year-to-date.

"That said, they remain optimistic about China's property sector, or at least they are more comfortable investing in it relative to other big sectors in China," Daiwa said.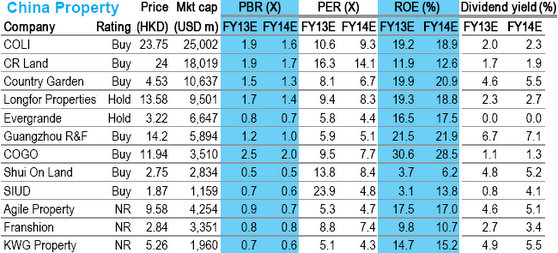 Source: Daiwa

Many investors own COLI and CR Land and are looking for other stock ideas, and there is also high investor interest in the Hukou system reform.

Currently, urban residents, particularly those in China's more developed cities, enjoy many more social benefits than rural residents.

"To reduce the big disparity, we believe Hukou system reform is necessary and we expect it to be rolled out gradually in low-tier cities, first by eliminating the residency between urban and rural areas.

"This implies to us that the government hopes to retain rural residents to stay in cities and draw the rural population from higher-tier cities into lower-tier cities," Daiwa said.

This, in turn, could shift some of the strong demand for properties and the social welfare burden from first-tier and large second-tier cities to other places.

"We suggest investors look at Country Garden and Guangzhou R&F.

"A few asked specifically about Longfor, and we explained our concerns about its expansion and earnings growth for 2013-15E, though we like the quality of its products and management."


---

Morgan Stanley: Hong Kong property summit takeaways

Morgan Stanley said that leading Hong Kong developers Cheung Kong, New World Development, Kerry and Wharf joined its recently concluded Hong Kong property summit.

They all seem to be cautious on the outlook for Hong Kong property, but saw bright spots at the company level.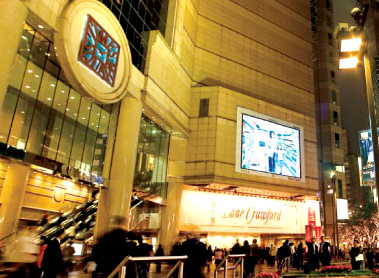 Wharf's Times Square in Hong Kong. Photo: CompanyHowever, Morgan Stanley did see a recent slowdown in property purchases in Hong Kong by non-locals.

"We continue to prefer landlords over developers and highlight interesting data points in this report."

Cheung Kong is seeking to sell 3,300 units in the remainder of 2013 (highest among developers) despite postponing the launch of Tsuen Wan West (TW7) project (1,700 units) to early 2014.

Henderson's mass market product -- The Reach -- has been selling well.

"The donation of a fraction of its large farmland reserve could help unlock its hidden value," Morgan Stanley said.

New World Development has units in the pipeline, but may find difficulty in meeting its FY13 pre-sales target.

"A hotel spinoff could help the gearing ratio," said the research house.

Kerry's retail mall at Jing An Kerry Centre could open in 3Q13.

"Successful opening and on-track residential sales could ease investors' concern about its high gearing."

Wharf's Chengdu IFS will open in 1Q14 and Morgan Stanley said it thinks this could contribute more than 800 million hkd in its first year.

---

See also:

China Property: SHIMAO, AGILE, YUEXIU 'Top Picks'