Photos courtesy of Best World International
Every year for some time now, thousands of distributors of Best World International come together from all over the region to have a good time.

This year's gathering was an especially momentous occasion for the company and its founders, as this is its 20th anniversary.

Best World is a direct-selling company, whose key appeal to investors lies in its consistently free cashflow (as it has low capex), high dividend payout (the running yield is 6.4%), and highly scalable business.

Here are a selection of photos from its World Learner Extravanganza held at the Singapore Indoor Stadium on June 12. (The company held other celebratory events at Resorts World Sentosa on June 13.)

In the first picture, Doreen Tan (chairwoman of Best World) and Dora Hoan (CEO) arrive in style.

The two own equal chunks of the company via a vehicle, D2 Investment, which holds 75 million shares, or 36.36% of the issued share capital.

In addition, each of them owns a nearly 6% stake directly.

Dora Hoan was among the Top 8 recipients of the "ASEAN Outstanding Woman Entrepreneurs" during the 18th ASEAN Global Summit for Women held in June 2008.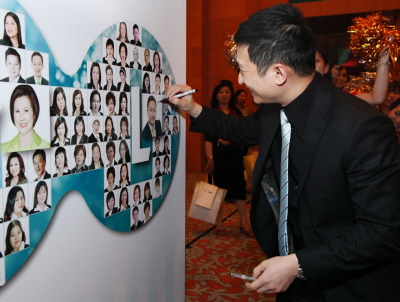 Executive director Huang Ban Chin (right) autographs the wall of fame.

He has been with the company for the last 18 years, right after graduating from the National University of Singapore.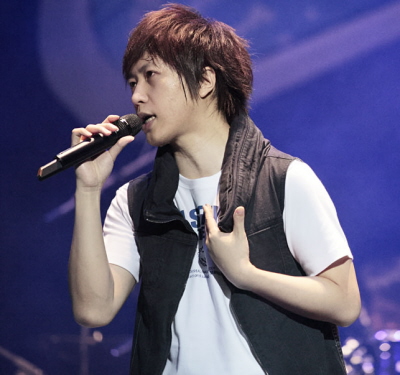 Mayday, a popular Taiwanese rock band, performs for Best World's 6,000 distributors.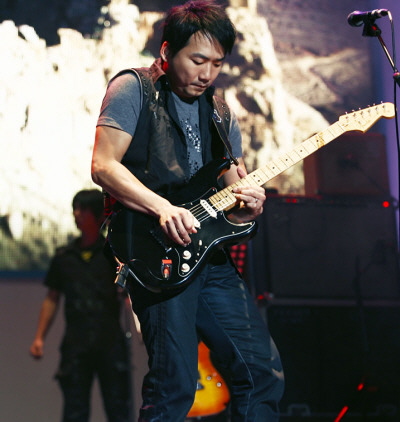 The eighth track of Mayday's fifth album is called 'John Lennon' (約翰藍儂) where the band espouses its dreams to become the "Beatles of the Chinese World".