ComfortDelGro Corp Ltd ($1.23, unchanged) is set to boost its autonomous vehicle (AV) capabilities by investing US$4 million (S$5.4 million) in Ottopia – an Israeli software company based in Tel Aviv that develops teleoperation software for such vehicles.

The investment, which will be made through the Group's US$100 million venture capital fund, is the largest in Ottopia's Series A funding round.


Ottopia's teleoperation technology is unique in its ability to remotely assist, guide and safely control fleets of autonomous vehicles. Its software, which has been tested and deployed in a variety of environments, can be integrated into the Group's future AV Operations Centre, making it an essential tool that would enable the adoption of AV technology in smart urban mobility.

This latest investment is part of the Group's strategy to grow the business especially in the core land transport areas of smart urban mobility, fleet electrification, automotive engineering technologies, as well as adjacent disciplines such as clean technology, smart logistics, artificial intelligence, cybersecurity and robotics.


"This investment in Ottopia is an important cornerstone of our future-proofing plans. Having teleoperation capabilities which will enable us to intervene and operate an AV remotely whenever needed, is critical in our future operational plans."
-- Mr Cheng Siak Kian,
MD/Group CEO,
ComfortDelGro
Mr Amit Rosenzweig, CEO and Founder of Ottopia, said: "We are thrilled to have the support of one of the world's largest land transport companies as we continue to develop our teleoperation software platform. This funding will enable us to accelerate the development and roll-out of our teleoperation software, as well as expand the team to continue pushing the boundaries of autonomy."

In March last year, ComfortDelGro established the S$30-million AV Centre of Excellence to focus on research and development of AV-related capabilities over the next five years.

Prior to that, the Group had also trialled an autonomous shuttle bus service in real traffic conditions at the National University of Singapore's Kent Ridge campus in 2019 for about slightly more than a year.

The other AV trials, which were carried out by its scheduled bus subsidiary, SBS Transit in 2021, was an on-demand shuttle bus service using autonomous vehicles (AVs) in Jurong Island for three months as part of an initiative under the national Emerging Stronger Taskforce to promote and accelerate sustainable deployment of robotics in Singapore.

Prior to this, SBS Transit was also involved in two trials operating AVs with ST Engineering, where its bus captains served as safety drivers. It has also participated in a consortium with ST Engineering Autonomous Solutions, which had submitted a bid for an AV project, in a Call for Collaboration that was announced by the Land Transport Authority and the Economic Development Board.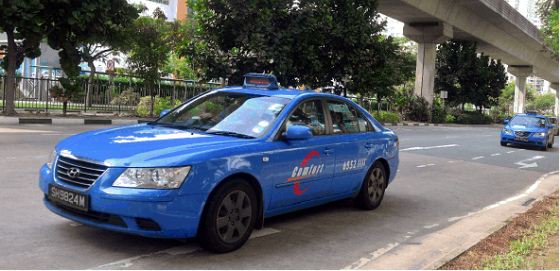 CDG's market cap stands at S$2.7 bln and currently trades at 15.2x forward PE and 1.0x PB, with a trailing dividend yield of 5.2%.

Consensus target price stands at S$1.59, representing 29.3% upside over current share price.

We remain "constructive" on CDG premised on CDG being a key beneficiary of the reopening of Singapore, Australia and UK economies post Covid-19 lockdowns.