Excerpts from DBS report

News Alert: Muted effects from fare adjustment, but valuations too attractive to ignore

• Singapore transport fares to increase by 2.9% from 26 Dec 2022
COMFORTDELGRO

Share price:
$1.26

Target:
$1.95


• Remaining allowable increase of 10.6% to be carried over

•
Relatively muted impact for SBSTransit rail with operations now under NRFF

•
Mobility improving but share price below COVID period is unwarranted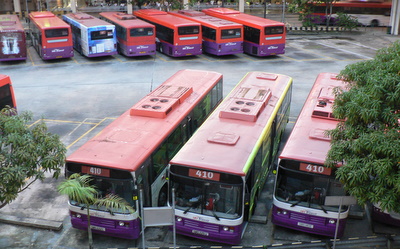 What's new?

Public Transport Fare to increase by 2.9% from 26 Dec 2022. The Singapore Public Transport Council (PTC) has announced that in its 2022 Fare Review Exercise, it has decided to grant a fare adjustment of 2.9% which will be effective from 26 Dec 2022.

The estimated fare increase would lead to an increase of S$7.4m and S$15.4m for SBSTransit Rail and SMRT Trains, respectively. Given that bus are on contract model, the increase in fares has no impact on the Public Transport Operators (PTOs) bus revenue.
Fare adjustment formula would have been 13.5%. Based on the current fare adjustment formula, the allowable quantum of fare increase was 13.5%, but the PTC has taken into account the impact on commuters to keep fares affordable in a period of rising inflation.

The remaining 10.6% allowable quantum will be carried over to future fare reviews. To cover rising costs, the government is providing an additional S$200m in subsidies in 2023, on top of the more than $2bn in operating subsidies per annum across bus and rail operations.
Our views
No impact on bus operations. The fare increase has no effects on ComfortDelGro's subsidiary, SBSTransit, public bus operations. Recall that bus operations has moved on the bus contracting model since 2016, ie the operators are contract to operate a group of bus services under a service fee (with incentives/ penalties depending on performance) while the "fare-box" revenue will be retained by the government.
Relatively muted impact for SBSTransit rail with operations under NRFF. As per the PTC announcement, the estimated increase in revenue for SBSTransit Rail (who is operating the Northeast Line [NEL] and Downtown Line [DTL]) is S$7.4m, which accounts for ~0.2% of our estimated ComfortDelGro's FY23F total Group revenue.

In addition, with the transition of SBSTransit rail operations to the New Rail Financing Framework (NRFF) from 1 Jan 2022, this has greatly removed the commercial volatility with a revenue and risk sharing model between the operator and the Land Transport Authority (LTA).
Share price below COVID-19 unwarranted with mobility improving. We believe share price retreat and now below that during COVID-19 restrictions seems unwarranted. While mobility has yet to improve to pre-COVID-19 levels, it has bounced off the lows and restrictions are being lifted, save for China's zero-COVID policy.
With improving profitability as seen in its 1H22 results even with the taper of government relief's we believe the profitability trajectory is improving.

Based on our FY22F projections, share price is trading a tad below its book value (c.S$1.30) with a yield of 5.8% (based on DPS of 7.26Scts, or 77% payout ratio).

Reiterate BUY, TP: S$1.95.