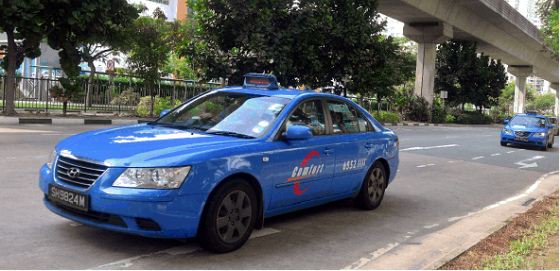 I usually will do a stock screening using Bloomberg at the start of each month. In the latest screening, ComfortDelgro ("CD") stands out on attractive valuations.

It may arguably be a good time to take a closer look at CD.


a) Potential 131% hike in 1HFY22F interim dividend
Based on Bloomberg (See table below), analysts are expecting CD to hike its interim 1HFY22F dividend from $0.021 / share in 1HFY21 to $0.0485 / share.





If this is accurate, and if I base on the conservative assumption that CD may give $0.021 / share for 2HFY22F (similar to 2HFY21; i.e., no improvement for 2H on a year-on-year basis), then total dividends may amount to $0.0695.

This translates to 4.8% FY22F estimated dividend yield.

b) Chart seems bullish
See commentary on Ernest's blog here.

c) Attractive valuations
Based on Bloomberg, CD's valuations are low at 1.1x P/BV which is approximately 1.8 standard deviations below its 10Y P/BV of around 2.0x.

This is particularly attractive given that it is likely that CD should be able to post improving results as economies recover and re-open over the long term.

d) Analysts are positive on CD
With reference to the chart below, there are 10 buy calls; 1 hold call on CD.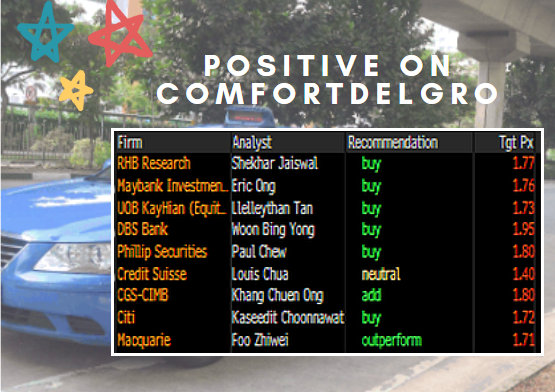 Average analyst target price is around $1.76. Coupled with an average estimated dividend yield of 4.3% (also based on Bloomberg), total potential return is around 26.5%.


Naturally, there are risks involved. Examples of risks are
a) Buying before results involves risks

As I have shared with my clients, buying a stock before its results release involves risks. There is no guarantee that the share price may rise even if it beats estimates / guidance. However, should it disappoint the market, odds are higher that the share price may fall.

Since Nov 2021, CD has been trading in a range $1.33 – 1.52. At $1.44, this is still in the middle of its multi-month trading range. Thus, it should be reasonable to assume that expectations for earnings / guidance beat may not be super high.

At the moment, CD has not announced when it is going to release its 1HFY22F results yet.

b) Chart reading is subjective
The same chart can be read differently by different people.

c) Risk of being dropped out of STI
Based on this website (click HERE ), CD continues to rank among the lowest STI component stocks in terms of market capitalisation, if not the lowest.

Thus, based on this simple observation, there is a possibility that CD may drop out of STI. (Caveat: I am not an expert in index reshuffling).


Conclusion


CD has been trading at low valuations for quite some time. However, coupled with its upcoming results (will be interesting to see CD's results & outlook and whether it will hike its interim dividend) and a price chart which has been base building for 8 – 9 months and is now challenging a key resistance area, it may arguably be a good time to take a closer look in CD. Nevertheless, readers need to be aware of the aforementioned risks.

In addition, to reiterate, for a more complete picture, it is advisable to refer to CD's analyst reports (Click HERE ); SGX website (Click HERE ) and CD's corporate website (Click HERE ).

Readers have to assess their own % invested, risk profile, investment horizon and make your own informed decisions. Everybody is different hence you need to understand and assess yourself. The above is for general information only. For specific advice catering to your specific situation, do consult your financial advisor or banker for more information

Readers who wish to be notified of my write-ups and / or informative emails, can consider signing up at http://ernest15percent.com . However, this reader's mailing list has a one or two-day lag time as I will (naturally) send information (more information, more emails with more details) to my clients first. For readers who wish to enquire on being my client, they can consider leaving their contacts here http://ernest15percent.com/index.php/about-me/

P.S: I am vested in CD.
Disclaimer
Please refer to the disclaimer HERE