Coal -- be it metallurgical or thermal -- has been having its day in the sun with elevated selling prices generating strongly positive returns for miners.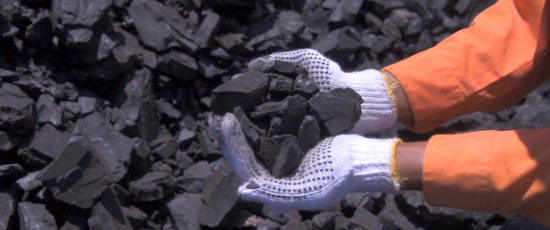 From Australia, home to many coal miners, two examples:

• Coronado Global Resoures, a metallurgical coal play, has reported record 1H2022 revenues (+147% y-o-y) of A$1.98 billion.

The company distributed A$351 million in cash dividends to shareholders in 1H2022 (Jan-June 2022).

• TerraCom, a thermal coal play, reported
operating EBITDA result of A$224 million for its April-June 2022 quarter,
surpassing the previous quarter by 250%. It was also a record for the Company.

EBITDA for the full year ended June 2022 was a record A$488 million.

ASX-listed metallurgical coal miner Stanmore Resources, which is a 64%-subsidiary of Singapore-listed Golden Energy & Resources (GEAR), can be expected to do well also.

This is especially so following the completion of Stanmore's transformative US$1.35 billion acquisition of an 80% interest in BHP Mitsui Coal on 3 May 2022.


GEAR stock price

51 c

52-week range

26 – 81.5 c

Market cap

S$1.35 b

PE

7.3

Dividend yield

--

1-year return

27%

Shares outstanding

2.64 b

Price/Book

1.9

Source: Yahoo!
Stanmore now owns an additional two high-quality, long-life, cash-generating and well capitalised metallurgical coal assets.

Stanmore is shaping up to be the critical contributor of GEAR's overall results (especially going forward).

With its stock price up 76% in the year-to-date, GEAR last night said it expects to report a "significant" y-o-y improvement in revenue and earnings for 1H2022. It will release results by 14 August 2022.

"This is primarily due to the consolidation of results from BHP Mitsui Coal Pty Ltd, and higher average selling prices arising from an increase in the prices of both metallurgical coal and energy coal."

GEAR owns 62.5% of Indonesian thermal coal miner Golden Energy Mines which is listed on the Jakarta Stock Exchange.

The relative strength of prices of these commodities in 1H2022, as reflected in the S&P Global Platts and Indonesian Coal Index 4 respectively, is shown below: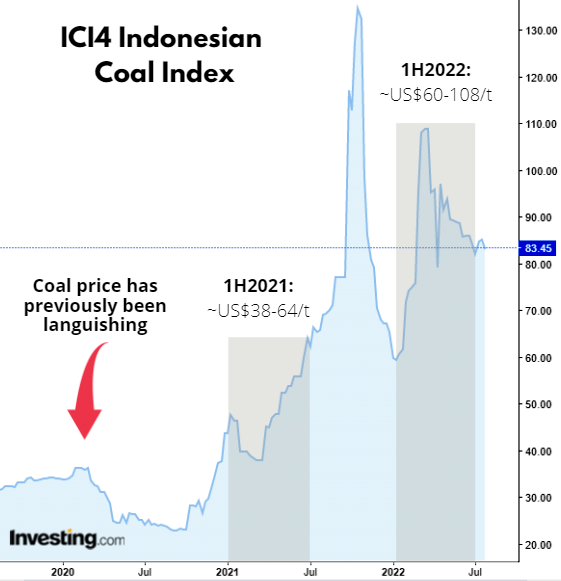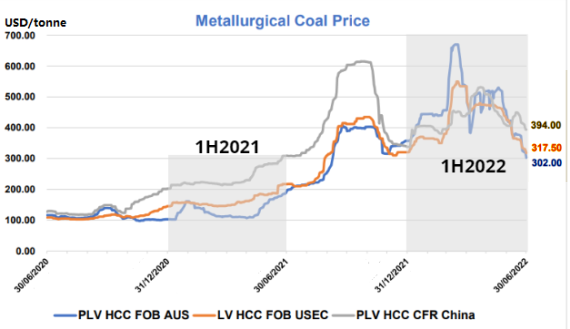 Source: S&P Global Platts