The share price of Cordlife Group, a leading Asian cord blood banking group, has stayed mostly flattish in the past four years.

There has not been a driver for it to make big moves.


Stock price

36 c

52-week range

34 - 54 c

PE (ttm)

14.7

Market cap

S$91 m

Shares outstanding

255.3 m

Dividend
yield (ttm)

2.54%

1-year return

-4%

Source: Bloomberg
Then came the pandemic, and Cordlife's business slowed due to Covid-19 related movement restrictions that disrupted its marketing efforts. These are ideally done

face-to-face, such as at exhibitions, with mums-to-be

.

But profitability has not taken a beating.

Daunting as it was, management pivoted to digital means to reach out to potential customers of its cordblood banking business as well as enlarging its business pie in diagnostic tests for the family.

Cord blood banking is the process of storing your child's umbilical cord blood, which is a rich source of stem cells, should the need for a stem cell transplant ever arise. Cord blood can be used to treat over 85 types of diseases such as leukaemia, lymphoma and thalassaemia, as well as metabolic and immune disorders.Cord blood is particularly rich in Haematopoietic Stem Cells (HSCs), which are responsible for replenishing blood and regenerating the immune system. HSCs are known as 'precursor cells' as they have the unique ability to differentiate into the different types of cells found in the body.


Year

Dividend/share

FY2021

0.9 cent*

FY2020

0.9 cent

FY2019

1.0 cent

FY2018

0.4 cent

FY2017

0.8 cent

* Proposed final dividend
Cordlife has continued to generate positive operating cashflow, lifting its aggregate net cash and cash equivalents, fixed deposits and short/long-term investments to S$79.0 million by end-2021.

This amounts to about 80% of the market cap of Cordlife.

Cordlife has been paying decent dividends to shareholders in each of the past five years (see table).

(FY21 payout of 0.9 cent/share out of the 2.4 cents/share in FY21 earnings equates to a 38% payout ratio).


Cordlife FY2021

Change (y-oy)

Revenue

S$59.0 m

(3.9%)

Gross margin

69.7%

1.7 points

Net margin

10.8%

(0.3) points

Net profit

S$6.1 m

(6.3%)

Net cash

S$79.0 m

+S$7.8 m*
(since end-Dec 20)
Large retained earnings sitting inside companies usually are deployed to pare down debt (if desired) -- which Cordlife has done, so it is debt-free -- and to expand the business or make acquisitions.

On that last point, investors usually appreciate the new spring to business growth that comes with M&A, and they potentially will re-rate a stock.

With the pandemic tapering off, Cordlife is primed to go looking for acquisition targets, going by CEO Tan Poh Lan's reply to a question at a recent FY2021 results briefing, as follows:


Q: What is on a lot of investors' mind is, we struggle to find catalysts for the stock. Maybe you can share your thoughts about what investors should look out for, particularly since you've onboarded new Hong Kong investors. Any inputs from them?



A: We will really step on the gas, we need to utilize our war chest for M&A. We hope that with some of the easing of travel, we are able to go out there and actively look for it.

The new directors that came in with the new shareholder -- one is based in Shanghai, the other in Hong Kong -- they too are actively participating, helping us to look for possibilities not just in the space of cord blood banking but what are the services that we can complement.

If I may say, this year we will truly step on the gas for that.

TransGlobal Real Estate Group became a substantial shareholder of Cordlife in Nov 2021.

This followed a married deal whereby TransGlobal bought a 27.99% stake in Cordlife for S$37,159,356, or 52 cents a share.

The vendor was Full Day Ltd which is effectively the vehicle of Hong Kong tycoon Hon Kwok Lung.


Q: What type of companies are you looking for? What's the normal size? Which markets?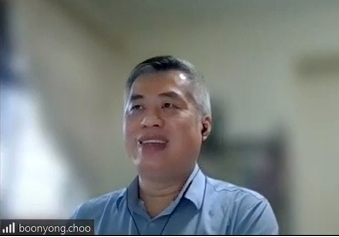 CFO Choo Boon YongA: There are three broad parameters that we look at. First, it has to be synergistic with our existing business. We're not just looking at the IRR or the additional profits.

Second, it's located in Asia. We know this market very well. Just now I shared about the 11 markets that we operate in. Beyond them, the Asia Pacific still has a lot of countries that we can explore and expand into.


Third, it's earnings accretive. What is going to be the combined synergy, the combined value that we are going to derive? It's also -- what is going to be the additional value, what is going to either increase revenue because of some cross-selling, upselling or a reduce costs because of the economies of scale?

Those are attributes of a perfect acquisition. In reality, few people ever marry the ideal spouse.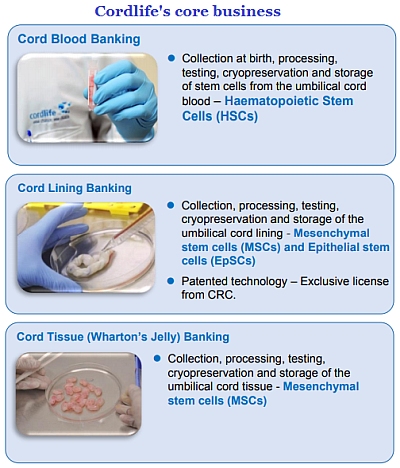 Cordlife came close to marrying an attractive match. In June 2019, it announced a proposal to merge with New York-listed Global Cord Blood Corporation, the first and largest cord blood bank in China.

The marriage via a share swap would have made the merged entity -- ie, Cordlife -- the largest cord blood bank in the world.

But it was not to be, and discussions were called off in 2021.

Prior to that, Cordlife has had a series of acquisitions. The latest was in January 2018, when it acquired the largest private cord blood bank in Hong Kong, Healthbaby Biotech (Hong Kong) Co., Limited, for US$7 million.

Its next acquisition will be more than four years since. And it will be the first by Ms Tan Poh Lan in her role as CEO of Cordlife.

See Cordlife's FY21 results presentation here.